Best Memorial Day Sales at Home Depot
The big orange store has Memorial Day savings on appliances, grills, and more.
When you shop through retailer links on our site, we may earn affiliate commissions. 100% of the fees we collect are used to support our nonprofit mission. Learn more.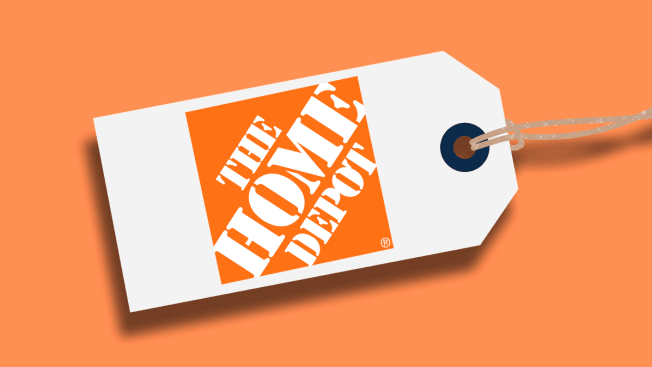 Memorial Day is almost here, and while the holiday weekend looks very different this year, one thing has not changed. There are plenty of sales and deals going on right now, and Home Depot is among the best places to shop.
Through this weekend, you can find savings on large appliances and grills, as well as discounts on lawn care equipment, patio furniture, and more. We've been keeping track of all the offers and looking for price drops on products approved by CR's testers, so you can easily find products that will deliver quality as well as savings.
If you plan to venture out to a nearby store, consult our coronavirus guide for tips on wearing a mask and other safety precautions.
For more ways to save this holiday weekend, check out our full coverage of Memorial Day 2020 sales.
Bosch Ascenta 24-Inch Dishwasher
The combination of superior performance and features that more commonly appear on pricier washers makes this entry-level Bosch a great value, especially because it's usually closer to $700. It has a 95-minute cycle for a normal wash, among the shortest of any washer that CR tests. In CR surveys, Bosch dishwashers earn top marks for reliability and satisfaction.
CR's test results: Bosch Ascenta SHX3AR75UC dishwasher
Samsung Single-Oven Electric Smoothtop Range
It's tough to find a range with so many features at this price, particularly one that performs as well as this Samsung. In addition to strong performance in our tests, this range has two high-powered burners, a rarity in this price range, as well as a convection oven. Best of all, you'll score it for about $200 off the regular price, which is the lowest price we've seen on this range in the past year or so.
CR's test results: Samsung NE59M4320SS single-oven electric smoothtop range
Frigidaire Single-Oven Slide-In Electric Smoothtop Range
You'll almost never find a slide-in range for less than $800, but this Frigidaire fits the bill; it's on sale for more than $400 off the regular price. It has chunky, pro-style knobs, a cooktop warming element, and a storage drawer beneath the oven cavity. One thing you'll give up is convection, which you won't find at this price in a slide-in.

CR's test results: Frigidaire FFEH3054US single-oven slide-in electric smoothtop range
GE Side-by-Side Refrigerator
This GE side-by-side offers powerful performance and the most essential features. Our testers give it high marks for its ability to regulate temperature and find it to be very easy to use. It doesn't have tons of features, but it covers all the basics, including a stainless steel finish, a through-the-door water/ice dispenser, a built-in water filter, and digital controls that show the actual internal temperature. This 36-inch GE is discounted at most retailers, but Costco has the best deal, selling it for $100 less than other stores.
CR's test results: GE GZS22IYNFS side-by-side refrigerator
LG French-Door Refrigerator
An affordable French-door is this 30-inch LG. It features an icemaker, spillproof shelves, half shelves for organizing your fresh food, and digital controls, wrapped in a stainless steel finish. While it lacks a water and ice dispenser, it makes up for it with terrific temperature control in our tests and a price that's hard to pass up.
CR's test results: LG LFCS22520S French-door refrigerator
The Hoover Onepwr Blade Max BH53350 is part of Hoover's cleaning system, which offers several floor-cleaning products that use interchangeable batteries. Its strengths include cleaning bare floors, removing pet hair, and zipping along the edges of a room leaving nothing behind. It's not too shabby on cleaning carpet, either. It's fairly quiet, although some top-rated models are even quieter. And its emissions are clean.
CR's test results: Hoover Onepwr Blade Max BH53350 stick vacuum
One of the top-performing HE top-loaders in our ratings, this LG has a wash time of 75 minutes and a capacity of 4.5 cubic feet—both will keep dirty laundry from piling up. Brand reliability matters, too, of course, and that isn't a problem for LG HE top-loaders, according to our survey of CR members.
CR's test results: LG WT7100CW top-load HE washer (and LG DLE7100W electric dryer)
This is one machine, two washers, and they can run at the same time. It's still pricey, but knocking hundreds off the price adds to its allure. A mini washer sits atop the front-loader, and it's ideal for quickly washing lightly soiled and delicate items. The main washer takes 100 minutes using the heavy-soil setting, so try the normal-soil setting and the Super Speed option to trim time. And because it's WiFi-connected, you'll be able to keep tabs on it from your phone. The main washer is 5 cubic feet, and the mini washer is 1 cubic foot.
CR's test results: Samsung WV60M9900AV front-load washer (and Samsung DVE60M9900V electric dryer)
These aren't the only sales we found this Memorial Day. Check out all the best appliance deals.
This Dyna-Glo is a strong performer, making it a great option for an entry-level grill. It has two main burners and a side burner for warming, say, barbecue sauce or sides such as baked beans. At $50 off its regular price, we think it's the perfect model to help you get started grilling.
CR's test results: Dyna-Glo DGF350CSP-D gas grill
Monument Grills Gas Grill
Even without the sale, this grill offers a lot of bang for your buck, including features like integrated LED lighting, an infrared searing burner, and a side burner. It performs admirably in our tests, and for $50 or more off the regular price, we think it's a stellar deal.
CR's test results: Monument Grills 13892 gas grill
Even without a sale, you'd be hard-pressed to find more grill for the money than you do with this Nexgrill. In addition to solid performance in our tests, this model has six burners, a built-in thermometer, and even a side burner for heating sauce or sides while you grill.
CR's test results: Nexgrill 720-0898 gas grill
These aren't the only grill discounts we found this Memorial Day. Check out all the best holiday weekend grill sales.
Ego Battery-Powered Lawn Mower
This 21-inch, battery-powered mower from Ego has an ergonomic design that makes for effortless handling and easy operation. CR's testers found that it's not the best at bagging but found it to be suitable for smaller properties with no more than ⅓ acre to mow. They also noted it was on the more expensive side, and seeing as how other retailers sell it for $570 to $700 or more, they weren't wrong. But Home Depot typically has it for $500 and is knocking an additional $30 off the price right now.
CR's test results: Ego LM2102SP battery-powered mower
Toro Battery-Powered Lawn Mower
This reasonably priced battery-powered, self-propelled mower from Toro is even more appealing, thanks to a $60 discount. It delivers superb mulching, CR's tests found, and it disperses clippings smoothly and evenly in side-discharge mode. The battery takes a while to charge, and the bag has limited capacity, so you'll have to stop and empty it more frequently, perhaps making it a good choice for a smaller lawn.
CR's test results: Toro Recycler 20363 battery-powered mower