What to Know About Wayfair's Way Day 2022 Sale
Tips and tricks to get the best deals on furniture, appliances, rugs, and more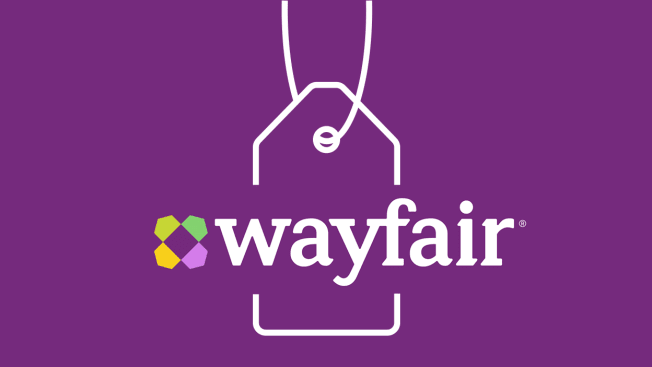 Wayfair's fifth annual Way Day sale is underway. So if you've been wanting a new couch or another piece of furniture, an area rug, or other home décor, lighting, or kitchen appliances, you may be able to save during the two-day sale.
Launched in April 2018, Way Day started as Wayfair's answer to Amazon Prime Day. This year its annual sitewide sale kicked off at midnight ET Wednesday, April 27, and will run through Thursday, April 28. There are deals in virtually every category, including a handful of sales on CR-tested kitchen and cooking products.
To get the products you want and maximize your savings, you may want to be strategic when shopping the sale. This is especially important when buying furniture and décor online, when you can't see items in person. Take the time to read reviews and compare prices with other retailers, and you may just find big discounts on great new furniture, décor, appliances, and more.
Wayfair says almost everything on the site will be on sale during Way Day, with discounts of up to 80 percent and prices the retailer claims are the lowest of the year. Shipping on all Way Day orders is free. And there are plenty of discounts on Wayfair's brands—AllModern, Birch Lane, and Joss & Main—as well as on products from major brands like Weber, Sealy, KitchenAid, and Kohler.
While Wayfair may be best known for selling furniture and home décor, the online marketplace has a broader selection of products. This means Way Day is also a great time to score discounts on large appliances, grills, small kitchen tools, coffee makers, mattresses, vacuums, and more.
A majority of Way Day discounts should last the duration of the event. Beyond these price cuts, Wayfair also runs flash deals that last anywhere from a few hours to a full day, with new offers cropping up every hour throughout the sale.
How to Get a Good Deal on Way Day
It can be hard to tell whether a Way Day price is actually lower than the usual Wayfair price because many of the site's products always appear to be discounted. But there are two easy ways to find out how good a deal really is: Research Wayfair's prices ahead of time and compare prices with other retailers.
How to Avoid Low-Quality Items
Shopping online, especially for furniture and décor, can be tough because you can't see the items in person. And remember, while it's nice to save on a new couch, returning a large, bulky item can be a real hassle. So it's especially important to do your research before you buy.
Though Consumer Reports doesn't test individual pieces of furniture, you can check our ratings of 17 online furniture stores based on CR member feedback about their experiences shopping online. Wayfair ranks toward the top of the ratings, earning a good score for quality and showing up strong in the on-time delivery category.
You may also be able to find professional reviews of Wayfair brands, if not the specific pieces you're considering.
Customer reviews can be useful as well. They may help you get a better idea of quality, ease of assembly, potential shipping issues, and even the accuracy of colors listed on the site, especially if they include a photo of the item in the review.
But because reviews from individual shoppers are subjective, read as many as you can and look for similarities. If only one or two people mention that their new chair arrived damaged, it may be a rare problem. But if a dozen reviews indicate the same issue, it may be a sign to keep searching for a higher-quality item.
When you shop through retailer links on our site, we may earn affiliate commissions. 100% of the fees we collect are used to support our nonprofit mission. Learn more.