When you shop through retailer links on our site, we may earn affiliate commissions. 100% of the fees we collect are used to support our nonprofit mission.
Learn more.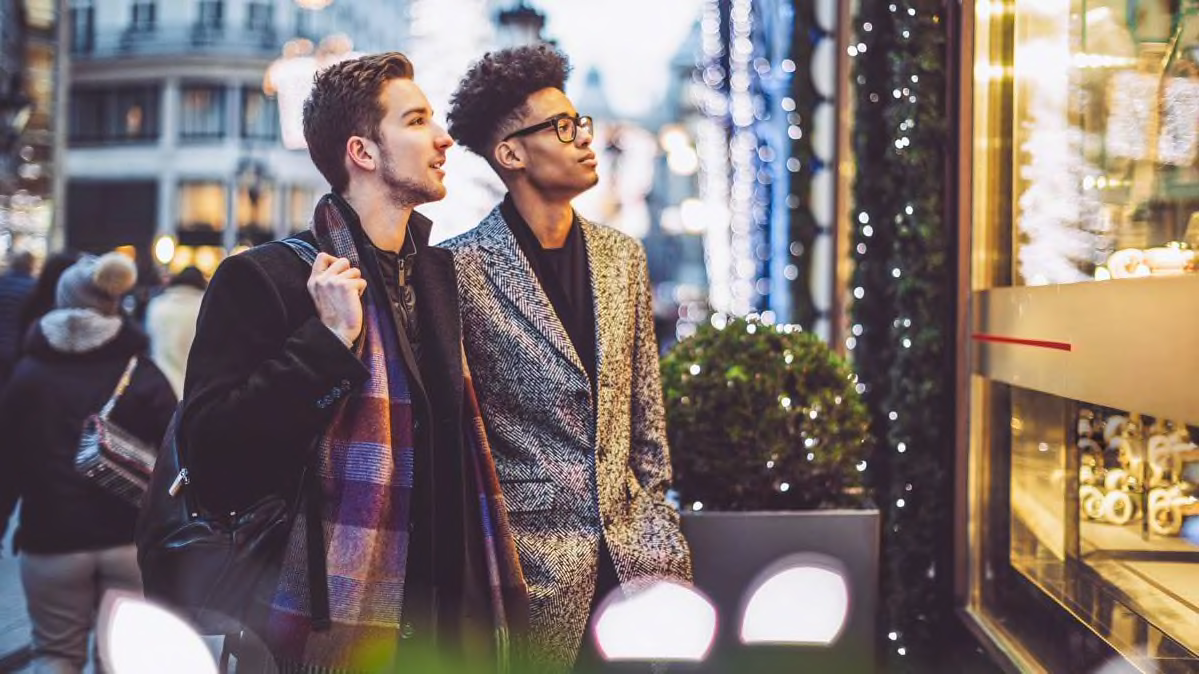 Pop-up shops are popping up everywhere this season—at malls, on the streets, in parking lots, at convention centers, even in brewery spaces—just in time to catch the holiday shopping rush.
Some of these fleeting boutiques are stores from established online brands, like Amazon and Wayfair, that want to try out having a physical presence. Others are mom and pop vendors like the kind you encounter at holiday markets or craft fairs. Even Facebook has pop-up shops in nine Macy's locations. These shops can offer some interesting ways to finish off your holiday gift list—just as long as you are aware of the potential pitfalls.
Pop-ups are popular with consumers because they offer an in-store shopping experience, which half of shoppers still prefer to online, according to the 2018 Holiday Outlook report from PwC, the international consulting firm. Pop-ups also often sell trusted brands, which is important to 70 percent of shoppers, says PwC's consumer markets manager Allison Stone.
But many people flock to pop-ups for the local, artisanal products they offer. PwC expects handicrafts to get a 7 percent bump in sales this season.
Shopper Mollie Niess, a mom of two boys in Charlotte, N.C., is a fan of pop-ups of every variety, but especially hyper-local ones with inventory that's different from what she'd find at the mall.
"What they're really good at is curating local artists and local crafts people," Niess says. "It feels like the Christmas markets in Europe. They're here for a short period of time, special and themed around the holidays, and you can say the lady down the street made this."
But these stores are also increasingly popular with big retailers, which can use them to test out concepts, from new product candidates to new payment technologies, Stone says.
Following several years of pop-up success across the country, Amazon this year opened a more permanent store in Manhattan, though as with many pop-ups, the merchandise changes frequently. The Amazon 4-Star Store in New York City lets shoppers see the site's most highly rated products. Consumers can search for a nearby Amazon pop-up on the company's dedicated web page.
But don't forget that caution and due diligence are still necessary when shopping at pop-ups. Returns, payment issues, warranties, and post-purchase customer service are common areas of concern. As the name suggests, pop-up retailers are temporary, and if you're not careful, you might be stuck with a gift that doesn't work or wasn't quite right.
The Better Business Bureau reports that it receives hundreds of complaints a year about temporary retail outlets. "Complaints being reported on pop-ups have increased over the years, primarily because they have gone from being primarily kiosks in the mall to outlets in parking lots and brew pubs," says Tom Bartholomy, president and CEO of the Better Business Bureau of Southern Piedmont and Western North Carolina.
Follow these basic tips for your holiday pop-up shopping.
Do Field Research
If you're looking to shop at a pop-up, it's simple to do research out in the field. This is particularly important if you're shopping at an unfamiliar store. Pull out your smartphone and see what you can find out about the merchant online. Does the BBB have a report—good or bad—on the seller?
Further, does the seller have a website? Does the website list useful information like an email address or phone number for customer-service issues?
Does the seller have other brick-and-mortar store locations? What about social media sites like Twitter and Instagram? Find out so that you can feel better about your buying decisions and know you have a way to contact the seller, if needed, afterward.
Pop-ups occasionally sell counterfeit products, especially when it comes to designer goods, says the BBB. If prices are dramatically lower than they are at trusted, name-brand stores, be wary.
Ask Plenty of Questions
Most issues with pop-ups have to do with returns, Bartholomy says, so focus your questions around whether and how a return would be facilitated. Some questions to ask:
How long is this pop-up shop open? How long after the holidays will you be around?

What is your return policy? If I have to return something, how will that be facilitated? Only at this pop-up? At a retail store? Online?

If I'm returning an item for store credit, how can I redeem the credit after your pop-up shop has closed?

If I'm returning an item by mail, who pays for shipping?

Does this product come with a warranty? How would I receive the warranty?
Consider Paying With Cash
When shopping at lesser-known vendors, you might want to pay with cash in order to safeguard your credit card information.
If you do pay by card, make sure to check your statements weekly or even daily. You want to make sure you can verify the vendor next to each purchase. It's smart to do this all year long, but especially during the busy holiday shopping season.
Buy What You Like
Because it can be the case that all sales are final, pop-ups might not be your best bet for the hard-to-please friends and family members on your list. PwC's Stone says that above all else, "make sure you like it, because sometimes it's yours to keep."