When you shop through retailer links on our site, we may earn affiliate commissions. 100% of the fees we collect are used to support our nonprofit mission.
Learn more.
When you shop through retailer links on our site, we may earn affiliate commissions. 100% of the fees we collect are used to support our nonprofit mission. Learn more.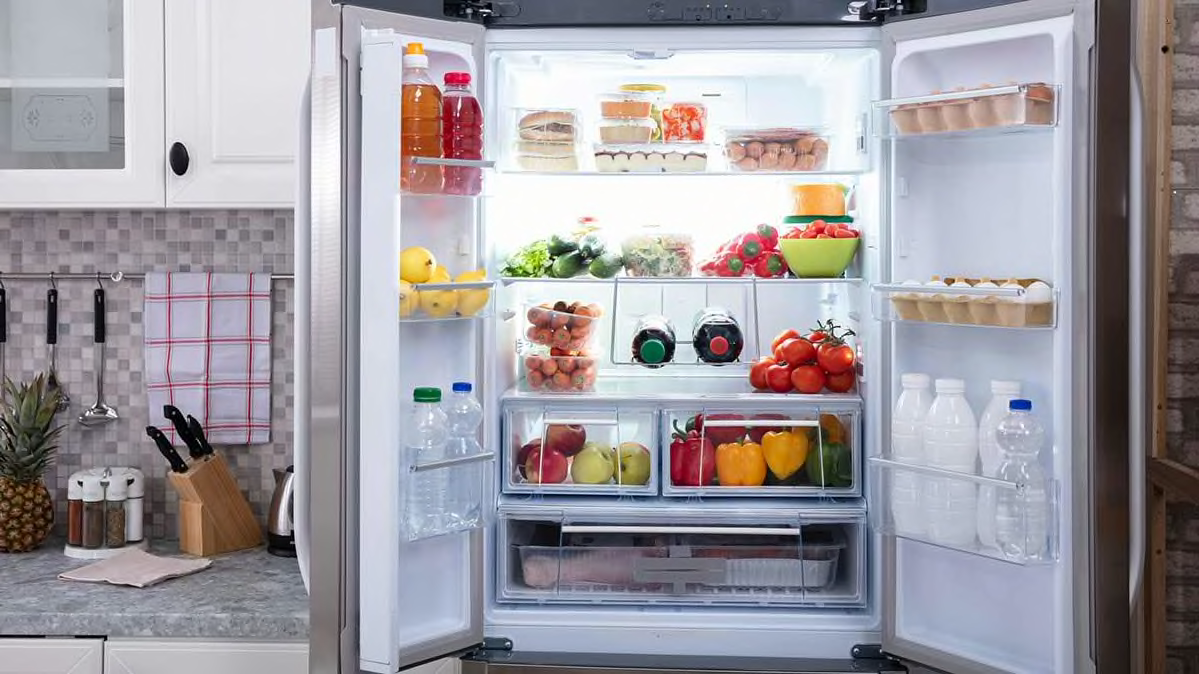 Thanks largely to July Fourth, this month always kicks off with a load of sales on everything from large appliances to tech devices. It can be a great time to shop for big-ticket items, and smaller ones such as microwaves and dehumidifiers, especially as these sales often continue past the holiday weekend.
July is also typically when Amazon hosts Prime Day, a sitewide sale where prices fall to Black Friday levels. Amazon started this event in 2015 as a way to get people shopping during a traditionally slow retail month, and it wasn't long before other retailers started to host similar sales around the same time.
Because of the COVID-19 pandemic, Amazon decided to hold off on the event this year. It's not yet clear whether Prime Day will take place later in the year, but a few retailers are still holding summer sales often dubbed "Black Friday in July." These sales usually coincide with Prime Day, and we're not seeing as much widespread participation as in years past.
Beyond these sales, a handful of product categories typically drop in price this month. Consumer Reports tracks prices of every product we test all year to help you know when you can expect to find the biggest discounts. We expect to see major price drops on these products this month.
If you plan to shop in stores, consult our coronavirus guide for tips on wearing a mask and other safety precautions.
Want to know what's on deep discount during the rest of the year? See our calendar of deals.
Refrigerators
If you need to replace your refrigerator or you're ready to upgrade to something bigger and better, July can be a good time to find a deal. Thanks to July Fourth sales on appliances, the first week or so of the month will be the best time to shop for a new fridge.
There are so many types and styles to choose from, whether you want a French-door fridge or a more traditional top-freezer model. You'll also want to consider the style and features of the ideal refrigerator. Do you want a water dispenser? Is freezer capacity important? Are you short on space? Take a look at CR's buying guide to get a better sense of which type of fridge is most ideal for you.
Frigidaire Gallery Top-Freezer Refrigerator
The deal: $881 at Lowe's
CR's test results: Frigidaire Gallery FGTR2037TF refrigerator
This 30-inch-wide top-freezer is a good choice if you're short on space. And at more than $100 off, it's also a good deal. Both the refrigerator and freezer compartments hit their ideal temperatures and maintain them without warm and cool spots inside. The Frigidaire does all that while saving energy, too. That said, this fridge is a bit noisy, and our testers were not enamored with the controls or the performance of the icemaker.
Kenmore French-Door Refrigerator
The deal: $1,600 at Sears
CR's test results: Kenmore 73035 French-door refrigerator
For a French-door fridge with all the bells and whistles, check out this stainless steel Kenmore. It offers superb performance in all our lab tests, and our latest member survey finds that Kenmore French-doors are fairly reliable. This 36-inch model, which originally cost nearly $2,300, comes with a through-the-door water/ice dispenser, spillproof shelving, half shelves for better organization, digital controls, and dual evaporators that prevent odors from mixing between the fridge and freezer.
LG French-Door Refrigerator
The deal: $2,448 at Best Buy
CR's test results: LG LRFXC2406S refrigerator
This French-door fridge originally cost over $3,000, and these four retailers have it for $200 cheaper than anywhere else right now. It has ice and water dispensers on the door and is among the quieter models you'll find.
Dishwashers
Spending more time at home means cleaning more dishes every day. For those of us lucky enough to have a dishwasher, it helps a lot, but more wear and tear may mean it's not performing as well as it once did. If your dishwasher just isn't cutting it anymore, July could be a great time to invest in a replacement.
Keep in mind that if you're in the market to replace an appliance, the entire process is going to be affected by the pandemic. From delivery and pickup options to scheduling installation, you'll need to take even more into consideration than usual before you buy. Start your search by reviewing CR's buying guide to determine the best appliance for your home.
GE 24-Inch Dishwasher
The deal: $413 at Best Buy
CR's test results: GE GDT655SSJSS dishwasher
This GE does a great job getting dishes squeaky clean, and it does so without making much noise. But it takes 155 minutes to finish a cycle (longer than most) and requires you to clean the filter manually. If those factors aren't deal breakers for you, you can snag this dishwasher for more than half off right now. This model also features special wash zones, a relatively rare feature at this price.
KitchenAid 24-Inch Dishwasher
The deal: $1,008 at Best Buy
CR's test results: KitchenAid KDTM404ESS dishwasher
This KitchenAid dishwasher is a very strong performer among relatively expensive models. Plus, it has one of the shortest normal wash cycles in its class, at 110 minutes. On the other hand, its drying ability is middling for the category, which means plastic cups might not always come out bone-dry. Features include an adjustable upper rack, a self-cleaning filter, a stainless steel interior, hidden controls, adjustable tines, and a third rack. Right now, you can get it for $252 less than its regular price.
Ranges
You may also find decent sales on ranges this month, again thanks to July Fourth sales and deals toward the beginning of the month. If you're replacing your existing range, you may want to stick with a similar make and model because it will mean less hassle. Switching from electric to gas or vice versa requires more prep work and a more intensive installation and removal process. Even if you find a good deal this month, a new range may be a purchase to consider putting off unless absolutely necessary.
To learn more about types of ranges, read CR's buying guide, which will help you determine which options will work in your kitchen.
Samsung Single-Oven Electric Smoothtop Range
The deal: $540 at Best Buy
CR's test results: Samsung NE59M4320SS single-oven electric smoothtop range
It's tough to find a range with so many features at this price, particularly one that performs as well as this Samsung. In addition to strong performance in our tests, this range has two high-powered burners, a rarity in this price range, as well as a convection oven. Best of all, you'll score it for about $240 off the regular price, which is the lowest price we've seen on this range in the past year or so.
Whirlpool Double-Oven Electric Smoothtop Range
The deal: $1,344 to $1,350 at AJ Madison, Appliances Connection, Best Buy, and Lowe's
CR's test results: Whirlpool WGE745C0FS double-oven electric smoothtop range
This feature-packed double-oven range offers plenty for the money, even when it's not on sale. Currently, you can get it for about $150 to $200 off the regular price. The range has five burners, and it offers strong performance in our tests, particularly on top of the stove. It has convection in both ovens, two high-power burners, and a Frozen Bake feature that lets you skip preheating for foods cooked from frozen, such as pizza.
Washers and Dryers
July Fourth is an excellent time to find a great deal on a new washer-dryer combo. Typically washing machines and dryers are designed and sold as sets, which means when one goes on sale, the other typically does as well. And they tend to have the same, or very similar, prices. But not all pairs are created equal; in some cases you may want to avoid buying a matching set.
Washers range in price from $275 to $2,500, and there are many types to choose from. You'll see multitasking machines that allow you to wash two loads at once, all-in-one front-loaders that go straight into dryer mode, pod-dispensing front-loaders, built-in pretreat features, washers with a steam option, and more.
When it comes to choosing the best dryer, you want one that will get your clothing dry efficiently and safely. Dryers that perform well but don't hold up over time aren't winners. That's why it's important to be aware of the most and least reliable brands.
Kenmore Top-Loader Washer
The deal: $700 at Sears
CR's test results: Kenmore 28132 top-load HE washer (and Kenmore 68132 electric dryer)
Impressive performance and one of the biggest capacities we've seen are reasons to consider this washing machine. Capacity is 5.3 cubic feet, and you typically have to spend a lot more for a washer that big. It's big enough to fit a king-size comforter. (Any washer more than 4.5 cubic feet can fit one.) The 60-minute wash time is also appealing, and that's using the normal wash/heavy-soil setting. The normal-soil setting is faster.
LG Front-Load Washer
The deal: $985 to $990 at Appliances Connection and Best Buy
CR's test results: LG WM3900HWA washing machine (and LG DLEX3900W clothes dryer)
This LG front-loader is a miser at conserving both energy and water. Add that to the $150 you're saving on the purchase price and this deal is hard to pass up. It operates quietly and vibrations are low, so if your washer is located near your living areas, it won't bother you when it's running. One drawback is that it isn't the most gentle on fabrics, earning subpar marks on that test.
Strollers
Price reductions on strollers start in June and continue through July, so whether you're shopping for a baby shower gift or you want to upgrade your own kid's ride, it's a good time to look around. Strollers can cost $100 to more than $1,000. Styling, lightweight materials, and added features can increase the price, but our tests have found that you don't have to spend a fortune to get a good, safe model.
Buying a stroller requires some research first to ensure that you're choosing a safe one that's worth the price. The best place to start is CR's buying guide, which can help you determine which features are important to help you make a smart decision. Then take a look at the strollers we recommend to find the one that best suits your needs.
Graco Stroller
The deal: $216 at Amazon and Walmart
CR's test results: Graco Uno2Duo single stroller
The Uno2Duo may be a good choice if you have a toddler and a baby, because it has standing room on the back for a small child. CR's tests found that it's easy to fold with one hand but is bulky and on the heavy side. This stroller originally cost $270 but often sells for around $240.
Grills
Thanks to July Fourth, you can typically find loads of discounts on gas and charcoal grills. Most of the July Fourth sales are over now, but you may still find some deals later in the month.
Prices can range from as little as $100 to more than $3,000, depending on what you want. CR tests grills to fit every cooking style and budget, from portable models you can take camping to larger grills designed to feed an extended family. We produce ratings of more than 150 grills to suit first-time buyers and seasoned grill masters searching for a replacement or an upgrade.
There are three main types of grills to choose from, and each has pros and cons when it comes to cost, ease of use, cleanup, and, most important, how it cooks food. So you'll want to review our grill buying guides if you're not sure whether you'd be happiest with a charcoal grill, gas grill, or pellet grill.
Broil King Kamado Grill
The deal: $718 at Walmart
CR's test results: Broil King Keg 911470 kamado grill
Kamado grills are not for the novice griller, but if you're ready to step up your game, this typically $900 model is almost $100 off at Amazon and Lowe's. CR's testers find it to be very easy to use and clean but note that the built-in temperature gauge stopped working during our tests.
Dyna-Glo Charcoal Grill
The deal: $223 at Walmart, $250 at Lowe's and Wayfair
CR's test results: Dyna-Glo DGN576DNC-D charcoal grill
If you're a charcoal lover, this grill will be a step up from the rusty old kettle grill you've been using for too long. It's going for substantially less than what it usually sells for ($280 to $350); it also performed well in CR's tests for cooking evenness, convenience, and cleaning. And it has a built-in bottle opener, which is a fun perk.
Microwaves
You can find a budget microwave oven for $50, or you can spend upward of $1,000 on a high-end model that gets built in to your kitchen cabinetry. But the important thing is the microwave's ability to reheat and defrost food, and not all models are created equal in that regard, so it's a good idea to check out CR's test results and ratings before you buy a new model.
The type of microwave is important to consider as well. Countertop models are the most versatile, and there are built-in and over-the-range options as well. If you don't currently have one of the latter, this may be something to consider if and when you ever remodel your kitchen, but it will cost more than a countertop microwave.
There are other features to look for, too. Do you want the more common turntable or a sliding tray that may be better for reheating larger dishes? Do you need a rack? What wattage is best? Our buying guide can help you determine the best options for your budget.
LG Countertop Microwave
The deal: $199 at Appliances Connection
CR's test results: LG LMC1575 microwave oven
This microwave typically costs $220, but if it's the one you want, you can find it for $20 less at Appliances Connection. It touts a feature called a Smart Inverter that's meant to provide more even cooking, and CR's test results found that it does, in fact, do a solid job at cooking things evenly. It also performed well in our defrosting and cooking-speed tests.
Home Security Cameras
If you're working to make your home safer and more secure, consider home security cameras. Rather than paying a company to come in and install a system that they then monitor for you, the DIY route allows you to set up and monitor things all on your own.
July is a great time to find discounts on security cameras. Since smart security cameras first became available, they've only gotten better and more affordable. There are indoor and outdoor cameras, as well as video doorbells, and they can all be controlled and viewed from your phone or a computer.
Home security cameras can provide peace of mind by letting you see that your kids arrived home safely from school, or that the dog walker showed up as scheduled, or that a package arrived. And companies keep making these cameras smarter through software updates that add new features, such as person detection and facial recognition.
We have found, however, that most of the models we tested don't always deliver the high-definition video quality their manufacturers promise. And many models require you to pay monthly fees for some of the most important features, such as cloud video storage and monitoring zones (the ability to focus on or, alternatively, ignore motion within a designated area of the camera's field of view).
With so many types of models and features, it can be hard to know what to look for. Read CR's home security camera buying guide to narrow down your options and find the best product for your home before you start to look for deals and discounts.
Dehumidifiers
As summer weather heats up, dehumidifiers tend to drop in price. They're great for drying out the air in your home on muggy days, which can help things feel less sticky. Dehumidifiers can also take that damp feeling out of a basement or laundry room and prevent a few other sticky situations: Humidity levels above 50 percent can breed dust mites, mildew, and mold, triggering allergies or other health problems.
When choosing a dehumidifier, you'll want to determine what capacity you need for your space. Large-capacity machines can work in smaller spaces, but small- or medium-capacity dehumidifiers may be more efficient. Read CR's dehumidifier buying guide to learn more about what to look for.
Insect Repellents and Sunscreens
Whether you're hiking, lounging by the pool, or just taking a walk around the neighborhood, you'll be happy to learn that there are often sales on insect repellents and sunscreens this month. The July heat brings bugs out in droves, and long days in the sun require plenty of sunscreen.
With so many brands and types to choose from, buying the right products can feel a little intimidating. Check out our buying guides for insect repellent and sunscreen to get a better idea of what to look for when you shop.
Wood Stains and Paint
If you're finding you have more free time on your hands right now, channel your energy into tackling that home renovation project you've been talking about for ages. Both wood stains and interior and exterior paints tend to dip in price in July. If you're planning to refinish your deck, breathe new life into an old dresser, or give your walls a fresh coat of paint, you may be able to find your supplies for less this month.
CR has tested a number of wood stains and paints for things like durability, weathering, fading, and cracking, as well as the number of coats needed to cover dark colors. We have thorough buying guides for wood stains and paints to help you learn more about which products are worth buying and why.
Steam Irons
Even if you don't have a ton of clothes that need pressing after they come out of the dryer, it's good to have an iron at the ready. Our data has shown that steam irons tend to drop in price this month, so if you need a new iron, this is the perfect time to look.
Steam irons can cost anywhere from $15 to $150. Though cheaper models we've tested in the past haven't performed all that well, you can find decent options for closer to $50 that can compete with more expensive models.
We don't currently test steam irons, but we have a thorough buying guide you can read to learn more about your options and what to look for when you shop.