When you shop through retailer links on our site, we may earn affiliate commissions. 100% of the fees we collect are used to support our nonprofit mission.
Learn more.
To most people, "smart speakers" still mean just a handful of products: the Amazon Echo, the Google Home, and their respective siblings. But a number of companies beyond those online giants have started making smart speakers, which incorporate voice-activated digital assistants.
In late 2017, Sonos, JBL and Harman Kardon, audio companies best known for their sound quality, all launched their own smart speakers. And at CES 2018, the annual electronics trade show in Las Vegas, those products have been joined by a flood of new models.
Most of the new speakers use familiar digital assistants: Bang & Olufsen, Braven, JBL, Lenovo, LG, and Klipsch are among the audio companies with new speakers that use Google Assistant, while Alexa appears in speakers from JBL, Lenovo, Harman Kardon, and others.
How about other digital assistants, notably Apple's Siri and Samsung's recently launched Bixby? They're not here yet: Apple's Siri-enabled HomePod is supposed to be coming out early this year, and Samsung hasn't released a dedicated Bixby speaker yet.
If you're smart-speaker shopping in 2018, you'll see models with varied designs, speakers with touchscreens, as well as speakers claiming high-quality audio.
"Now we're getting premium products featuring premium sound," Brian Blau, an analyst with Gartner, confirms.
For many shoppers, that should be welcome news. Google's and Amazon's own products earned only mediocre sound-quality scores in Consumer Reports testing. The convenience of a digital assistant is one thing, but if you also want Pink Floyd to sound like Roger Waters intended, you should have more and better options in 2018.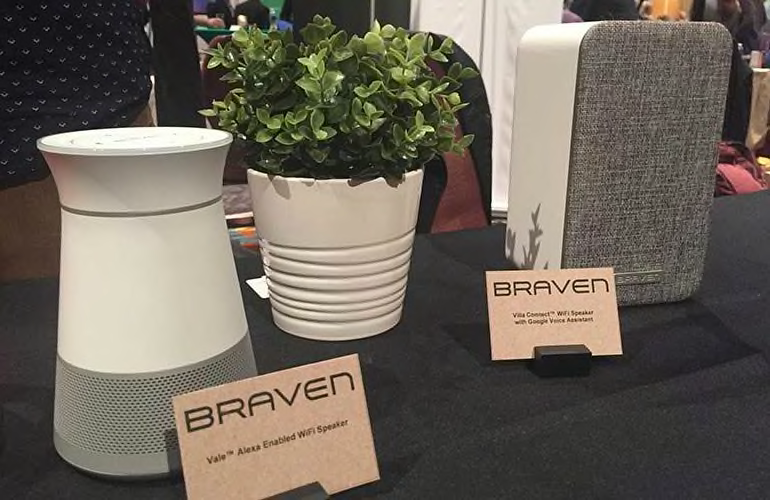 Braven Vale and Villa Connect
Braven is a small audio company known for its wireless speakers with good sound—its BRV-XXL, for instance, received a recommendation from CR's testers. Now the company has introduced its first smart speakers at CES. The Vale, a $99 cylindrical model with a downward firing speaker, is powered by Amazon's Alexa, while the boxier, multi-driver $199 Villa Connect features Google Assistant.
Braven isn't alone in introducing separate speakers for Alexa and Google Assistant: Lenovo and JBL also have products in both camps, while the platform-agnostic Sonos One can work with both digital assistants.

No one thinks this is like the iconic Betamax vs. VHS format war of the late 1970s and early 80s, in which one digital assistant will win out. And that's good news for any consumer worried about making the right choice. "It wouldn't be wise to bet on one, and dismiss the other at this point," says Ross Rubin, an analyst with the Reticle Research, a New-York-based tech consulting firm.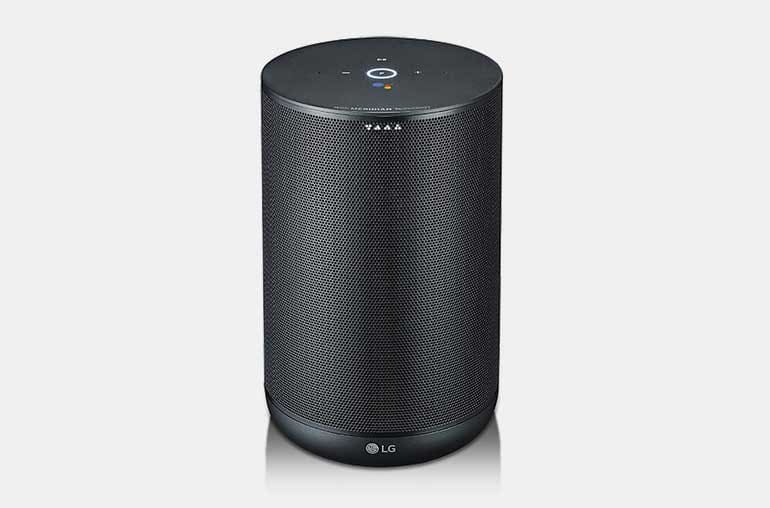 LG WK7
LG is promising that audiophiles will like its new WK7 ThinQ speaker. While the company is heavily invested in the smart home world, this model seems to be designed with sound quality in mind.
LG partnered with the venerable British high-end audio company Meridian to tune both the electronics and the speaker drivers for optimum fidelity. The result, according to LG, is a smart speaker that can play studio-quality hi-res audio tracks and features 24-bit up-sampling to enhance the playback of lesser-quality source material. This is the kind of attention to detail that often results in good sound—but that's something we'll want to test when we get the WK7 in our labs.
The WK7 also features Google Assistant functionality, and it integrates with the rest of LG's ever-expanding lineup of smart home products.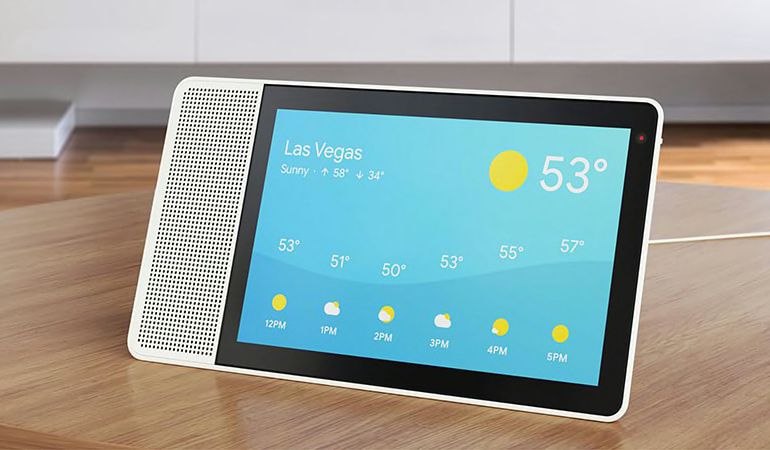 Lenovo Smart Display
The Lenovo Smart Display puts the speaker to the side,literally. Available in models with 8- and 10-inch HD displays ($200 and $250 respectively) the new speaker will feature a 1.75 inch, 10-watt speaker with a passive radiator, a component that's used to enhance bass response.
Along with the LINK View, shown below, the Lenovo speaker is part of Google's Smart Display initiative announced at CES, with additional products expected from Sony and LG. The program is an apparent answer to products like 2017's Amazon Echo Show and Amazon Spot, the first smart speakers with displays.
The Lenovo Smart Display is slated to hit stores in early summer.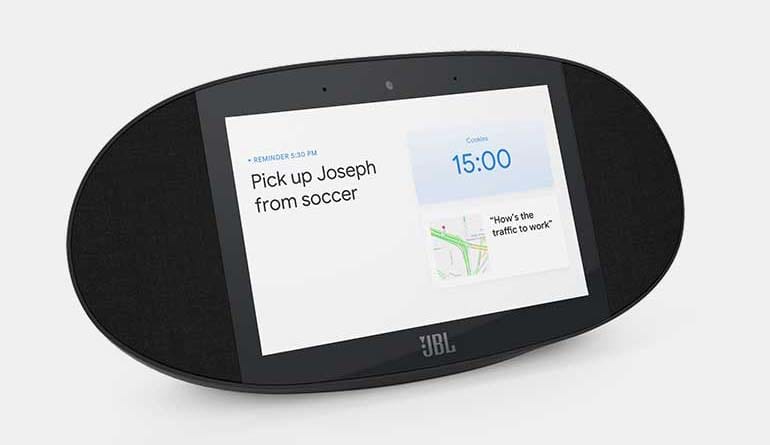 JBL LINK View
If you think the JBL LINK View looks like a tablet with a speaker, rather than a speaker with a screen, that's understandable—after all, the design puts the screen front and center.
But despite its 8-inch HD touchscreen and 5 MP front-facing camera, the LINK View is a speaker first and foremost. It incorporates two 10-watt forward-facing drivers and a rear-facing passive radiator meant to produce greater bass impact, as well as the abillity to stream 24-bit high-definition audio tracks.
Like the Lenovo speaker shown above, the LINK View JBL works with Google Assistant. The screen can supplement the digital assistant's voice responses by, say, popping up a recipe, YouTube video, or map showing you the traffic on your route to the office.