Best Smartphone Tech of 2017
Look for these features the next time you're shopping for a phone Many of the smartphones coming out in 2017 are moving in similar technical directions—more fingerprint scanners, more USB Type-C connections, and so on.
All this smartphone tech was on display this week at the annual Mobile World Congress trade show in Barcelona. Most of the industry was represented, but not all. Apple characteristically refrained from making any iPhone news—it prefers to stick to events it controls—and Samsung uncharacteristically didn't announce a new Galaxy phone. (We'll report on that company's new flagship model in a few weeks.)
Understanding these features can help if you're shopping for a new phone this year. Here's what you can expect to see in smartphone tech.
Fingerprint Sensors Are the New Black
Unless you buy the cheapest Android model possible, your new phone will probably include a sensor on the front or the back that lets you unlock the device with a fingerprint.
The device-unlock feature on phones such the $229 Moto G5 Plus (this model with a 5.2-inch screen will ship this spring) offers a much more natural way to get into your phone than—tap, tap, tap, tap—entering a series of numbers or—swipe, swipe, swipe—drawing an unlock pattern on the screen.
Security tip: Whether you use a fingerprint or a code, make sure to lock your screen. Otherwise, a thief can easily recycle your device and unload on it on the next buyer. Or, worse, get into your email account and social accounts and wreak havoc on your digital life.
USB Type-C Continues Its Conquest
This compact and semi-universal connector ends the nuisance of trying to plug in your phone and realizing you have a micro-USB plug upside down. These ports are everywhere in 2017, including on the new LG G6 (shown above).
Many USB Type-C phones shown in Barcelona also support fast charging. And these ports open up possibilities like having a mostly charged phone replenish a USB Type-C laptop or tablet's battery.
Meanwhile, cordless charging doesn't seem to have expanded much since last year. The only high-profile phone launched in Barcelona with the ability to recharge the phone when left on a charging pad is the U.S. version of the LG G6.
And some companies have even backed off on the technology: While the old Google Nexus 4 worked with Qi-standard charging surfaces, its successors don't.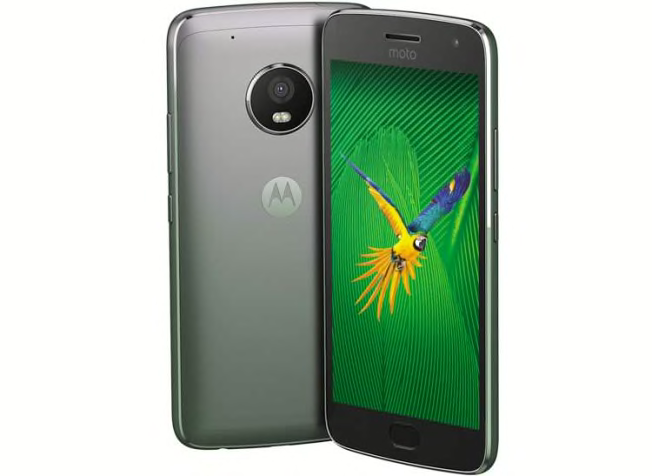 So far, the smartphone industry doesn't look too eager to follow the iPhone's example and dispense with the traditional headphone jack.
Two exceptions are the HTC U Ultra (a $749 model shipping in March with a 5.7-inch screen) and the HTC U Play ($449, with a 5.2-inch screen). Both sacrifice the headphone jack, and instead route audio through their USB-C ports.
Unlike Apple, whose iPhone relies on the company's proprietary Lightning port, HTC's approach offers the possibility of buying a pair of headphones that will work with a number of phones.
HTC also touts the ability to have its headphones gauge your hearing and adjust audio playback accordingly.
Smartphones Are Smarter, Thanks to AI
If you've become comfortable with Google Now reminding you of events that aren't even on your calendar, get ready for more help from your phone brain. Google announced during Mobile World Congress that its Google Assistant app, the smarts behind its Google Home smart-home hub, would soon arrive on most new Android phones.
Don't count out Amazon's Alexa, which has quickly grown to become a superintendent of smart-home gadgets. It's also being integrated into a modular component of the Motorola Moto Z, introduced in the U.S. last year at prices starting at $408.
Android Continues to Splinter
The least attractive habit of the non-Apple end of the phone business might be its continued weakness for cluttering up Google's Android interface with proprietary tweaks, then taking its time to ship updates.
The LG G6 exhibits the first of those behaviors. Android regulars moving to LG will look in vain for a simple, scrollable list of their apps. Like the LG G5 introduced a year ago, the new phone drops the standard "app drawer"—although you can restore it in the Settings app.
More seriously, many phones launching in 2017 don't feature the latest or even the second-latest release of Android. A few run the 6.0 release of Android that shipped in 2015, and which lacks some important security upgrades shipped in 2016's 7.0 release. Selling new phones with two-year-old software is not a good look for the industry; we'd love to see this addressed before Mobile World Congress 2018.