Don't Want to Shell Out for a Samsung Galaxy S10? Here Are Cheaper Options
Older phones and phones from other companies can cost less even with most of the same high-end features
When you shop through retailer links on our site, we may earn affiliate commissions. 100% of the fees we collect are used to support our nonprofit mission. Learn more.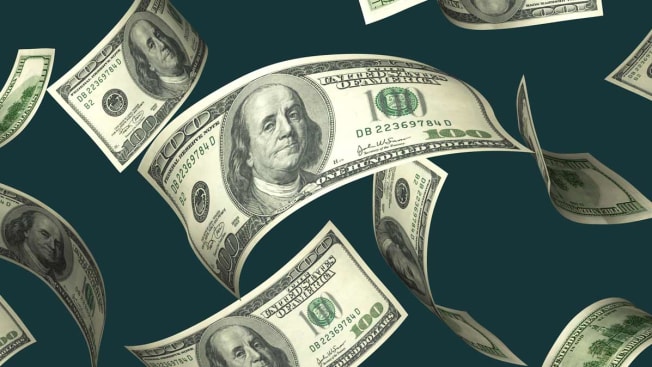 Smartphones can be expensive, but you don't need to spend top dollar to find great features and performance.
You just might have to look a bit harder than in the past, because it's no longer unusual to see phones for $1,000—and they're not just from Apple.
The new Samsung Galaxy S10 and S10+, which reached stores on March 8, start at $900 and $1,000, respectively. Even the somewhat cheaper Galaxy S10e will run you $750. LG's V40 ThinQ, which like the S10 and S10+ boasts three rear cameras, including one with an ultra-wide-angle lens, is just slightly cheaper than the new Samsungs, at about $950.
Smartphones are like cars: Their sticker prices inevitably drop when the new model year comes around. Retailers need to clear space for the new models, so there are deals to be had.
Samsung recently cut the prices of the Galaxy S9 and S9+ to $620 and $740, respectively. Those represent drops of $100 from what the phones cost a year ago. And they provide even bigger savings when compared with the high starting prices of the S10 generation of phones.
You can save even more by buying a refurbished S9 or S9+. Samsung itself isn't selling them just yet, but other retailers are. Just do your homework to make sure the phone has a new battery, comes with a warranty, and so on. (See our report on refurbished phones for more details.)
The S9 phones did great in our testing, receiving high marks for their battery life, display quality, and cameras.
So what are you giving up if you opt for an S9 or S9+? One of the biggest upgrades involves the rear (main) camera setup. The S9 has just one 12 megapixel camera, and the S9+ boasts a pair of 12MP cameras, one with a wide-angle and another with a 2x lens.
In comparison, both the S10 and S10+ have three cameras on the back. In addition to wide-angle and 2x cameras, there's another with an ultra-wide-angle lens.
The new models also have slightly larger displays—we're talking about two- or three-tenths of an inch—and shrink the top bezel by moving their front cameras out of it and into a kind of punch hole.
Samsung says the new phones have better battery life and a faster processor. We're testing those claims in our labs right now.
You can also use the S10 phones to charge other devices wirelessly, assuming they're Qi wireless compatible (yes, that includes the latest iPhones). And they're WiFi 6 ready, so you'll be prepared when more WiFI 6 routers start hitting the market.
But all things considered, while some of those new features are pretty cool, they're largely incremental. Whether they're worth paying hundreds of dollars more is up to you.
Samsung Galaxy S8 and S8+. Buying one of these could save you even more. The S8 and S8+ currently cost $500 and $590, respectively. There is also the S8 Active, their more durable sibling, but that phone will still run you $850.
The differences between the S8 and S9 phones are pretty small. Their displays, along with their batteries, are exactly the same size. And both are limited to 64GB of storage.
But opt for an S8+ and you won't get the dual-rear cameras that the S9+ has. And the S8 models don't shoot what Samsung calls Super Slow-Mo video at 960 frames per second. They can do slow-motion at 240 fps.
Galaxy Note8. If you're open to buying a Galaxy phone from 2017, you can also consider the Note8, which is currently selling for $550. Samsung has yet to cut the price of last year's Note9, which still sells for $1,000.
The Note8 was Samsung's first version of the popular phablet to come out after the company was forced to pull the Note7 from the market in 2016 because of a series of battery fires.
It features a smaller battery than later models, but you still get a big display along with the handy stylus that the model is known for. And the Note8 is the oldest Galaxy model to feature dual-rear cameras.
Refurbished Samsungs—from Samsung. You'll probably have better luck finding refurbished versions of these older models. For example, Samsung's website is currently selling refurbished S8 and S8+ phones for $450 and $550, respectively.
Other Top-Rated Android Phones
If you're willing to stray from Samsung, there are other quality—but lower-priced—Android phones worth considering.
LG G7 ThinQ. If the LG V40 is too expensive (and the $850 V35 is not much cheaper), LG's suggested price for the unlocked version of the G7 is $750. Look for retailers to drop prices even more after the G8 rolls out in the next few weeks.
The G7 is one of our recommended phones, but the G6, which came out the year before, actually did a little better in our testing. That's mainly because of its slightly better battery life and the fact that LG included a set of headphones with that model, while it didn't with the G7.
LG's suggested price for the G6 is $700, but it pays to shop around for that model, too.
OnePlus 6. Ever heard of this brand? The 6 did great in our testing, and it's selling for about $470 these days. It has a sharp 6.3-inch display and a camera that can record video in ultra HD. It also supports dual SIMs, so you can use it with multiple phone numbers.
HTC U11. At about $650, this phone is a bargain. The U11 has a 5.5-inch touch screen, and its battery lasted 20 hours in our testing. It's also very durable, passing our tough tumble and water-immersion tests.
Google Pixel 3. These aren't our highest rated phones, but they are CR recommended and they have lots of dedicated fans.
The Pixel 3 usually costs $800, but Google currently has a generous trade-in offer that could drop that price considerably. It just depends on the model and condition of your current phone. And if you want to spend less, Google is selling the Pixel 2 and Pixel 2 XL for $550 and $600, respectively.
How Samsung's Older (and Less Expensive) Phones Stack Up
The table below summarizes major differences in Samsung's older phones, along with the Galaxy S10, S10+, and S10e. (If you're reading this on a smartphone, we recommend that you rotate it to landscape mode for a better view.)
| | | | | |
| --- | --- | --- | --- | --- |
| Samsung Galaxy Model (Starting Price) | Display Size | Rear Camera | Storage Options | Battery Capacity |
| S10+ ($1,000) | 6.4 inches | 16 MP ultra-wide-angle, 12 MP wide-angle and 12 MP 2x cameras | 128GB, 512GB1,1TB1 | 4,100mAh |
| S10 ($900) | 6.1 inches | 16 MP ultra-wide-angle, 12 MP wide-angle and 12 MP 2x cameras | 128GB, 512GB | 3,400mAh |
| S10e ($750) | 5.8 inches | 16 MP ultra-wide angle and 12 MP wide angle cameras | 128GB, 256GB | 3,100mAh |
| Note9 ($1,000) | 6.4 inches | 12 MP wide-angle and 2x cameras | 128GB, 512GB | 4,000mAh |
| S9+ ($740) | 6.2 inches | 12 MP wide-angle and 2x cameras | 64GB | 3,500mAh |
| S9 ($620) | 5.8 inches | 12 MP | 64GB | 3,000mAh |
| S8+ ($590) | 6.2 inches | 12 MP | 64GB | 3,500mAh |
| Note8 ($550) | 6.3 inches | 12 MP wide-angle and 2x cameras | 64GB | 3,300mAh |
| S8 ($500) | 5.8 inches | 12 MP | 64GB | 3,000mAh |