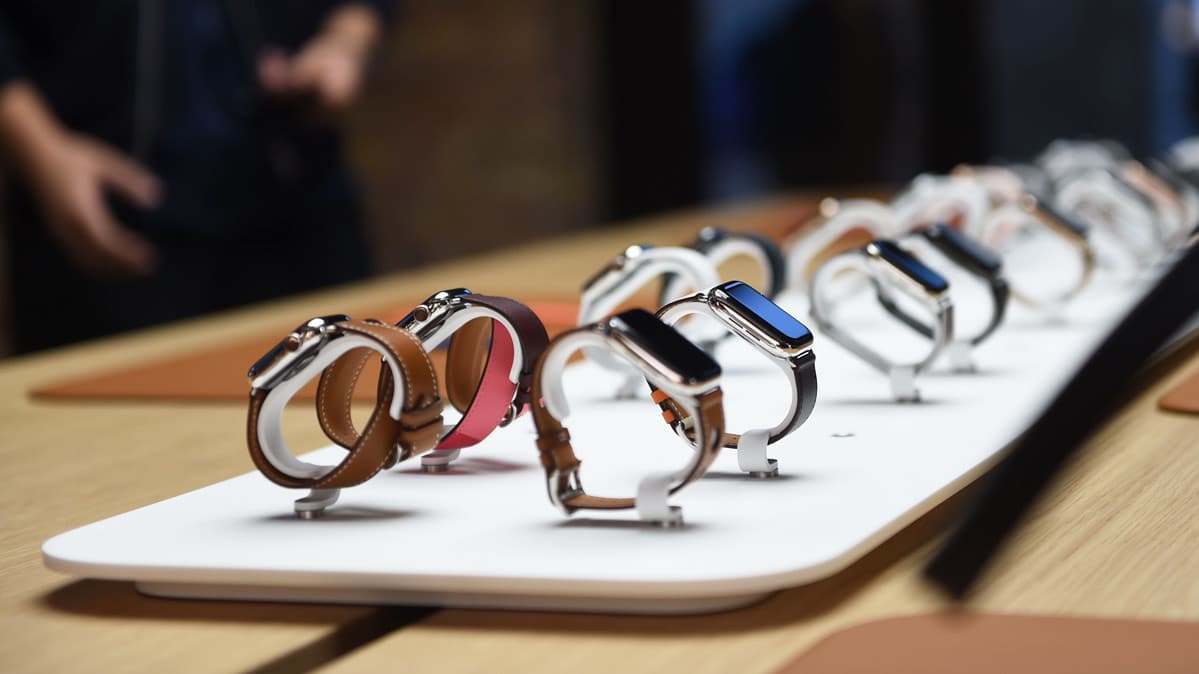 Think a smartwatch or fitness tracker would be the perfect gift for that special someone in your life? Good news! Best Buy, Kohl's, Target, and other major retailers have Black Friday deals in the works.
The new Apple Watch doesn't appear in any of the offers, but last year's model and a few highly rated wearables from Samsung and Fitbit do. In fact, some of these models are so new that we're still in the process of testing them. We'll update this article when we get the results.
More on Wearables & Shopping Deals
Thanks to early releases from some retailers and leaked ads posted on bestblackfriday.com and bfads.net, we have deals from Best Buy, BJ's, Costco, Dell, JCPenney, Kohl's, Macy's, Target, and Walmart. And there are still a couple of weeks to go before the big day, so we'll update this article with new sales as they're announced.
In the meantime, if you need a new smartphone to pair with your wearable, take a look at our best Black Friday deals for those devices. And before you buy, check out our top Black Friday shopping tips for 2018.
Smartwatches
Apple Watch Series 3, $200 to $300
While there aren't any deals for Apple's new watches just yet, Macy's and Target are selling last year's models—which did great in our testing—for $80 off their regular prices. You can get a basic GPS-only model for $200 or one that includes cellular for $300. At Best Buy, you'll find the watches for $50 off.
Samsung Galaxy Watch, $260
We haven't quite finished testing this recently rolled out smartwatch, but other Samsung models have done well in the past. Best Buy, Dell, and Target are selling the 42-mm Bluetooth-connected models for $260, which saves you $70 off the regular prices.
Samsung Gear S3 Frontier, $190
Though it has been around awhile, this remains one of our top-rated smartwatches. It can pair with an Android or iOS smartphone, but be aware that some features don't work on iPhones. Best Buy and Target are selling the watch for $200, which is $100 off the regular sticker price. But if you're a BJ's member, you can get it for $190 and the store will throw in an extra charger.
Samsung Gear Sport, $180
You can save $100 on this highly rated smartwatch at Best Buy. It has the expected GPS tracking and a built-in microphone for voice controls.
Fitbit Versa, $150
Best Buy, BJ's, Costco, JCPenney, Kohl's, Target, and Walmart are all selling Fitbit's latest smartwatch at this price, which amounts to $50 off. Buy it from BJ's and you get a free extra band, too. Kohl's will throw in a $45 Kohl's Cash credit toward a future purchase. While the Versa didn't do as well in our testing as its predecessor, the Fitbit Ionic, it's a bit cheaper and considerably more stylish and comfortable.
Fitbit Ionic, $200
Speaking of the Ionic, Best Buy and Kohl's will give you a $70 price cut on one of those. Kohl's will also toss in $60 in Kohl's Cash.
Garmin Vivoactive 3, $200
That's the offer at Best Buy, which amounts to $70 off on this highly rated smartwatch. Our testers have given it top marks for ease of use, step counting, and heart-rate tracking.
Fitness Trackers
Fitbit Charge 3, $120
We haven't quite finished testing this new version of the Charge, which rolled out earlier this fall, but the previous generation, the Charge 2, did great in our testing. Best Buy, BJ's, JCPenney, Kohl's, and Target will have it at this price, which amounts to a $30 savings. The BJ's offer includes two extra bands, while the Kohl's deal gets you an extra $30 in Kohl's Cash.
Fitbit Alta HR, $80
We also expect to have test results for this tracker soon. Best Buy, BJ's, Kohl's, and Target will be selling it for $80, which is $50 off its original price, with BJ's including two extra bands and Kohl's throwing in $15 in Kohl's Cash.
Fitbit Ace, $60
Did your kid ask for a fitness tracker? This model is specifically designed for children ages 8 and up. It's smaller in size, comes in blue or purple, and lets parents monitor the child's activity from their own smartphone. And while the tracker is missing some features an adult would expect—heart-rate tracking, for instance—it's pretty good at counting steps. Best Buy and Kohl's both have the device priced at $40 off, and Kohl's adds $15 in Kohl's Cash to the deal.
Garmin Vivofit 3, $40
Looking for a more basic tracker? This model has been out for a while, but it performed decently in our testing. It tracks steps and sleep, and BJ's has it for $30 off and will include an extra band.
Samsung Gear Fit 2 Pro, $150
This is one of our top-rated fitness trackers, and Best Buy will sell it to you for $50 off. It's a swimproof GPS model that's great at counting steps and tracking heart rate.
Consumer Reports is an independent, non-profit organization dedicated to helping consumers. We make it easy to buy the right product from a variety of retailers. Clicking a retailer link will take you to that retailer's website to shop. When you shop through retailer links on our site, we may earn an affiliate commission – 100% of the fees we collect are used to support our mission.
Learn more.
Our service is unbiased: retailers can't influence placement. All prices are subject to change.