When you shop through retailer links on our site, we may earn affiliate commissions. 100% of the fees we collect are used to support our nonprofit mission.
Learn more.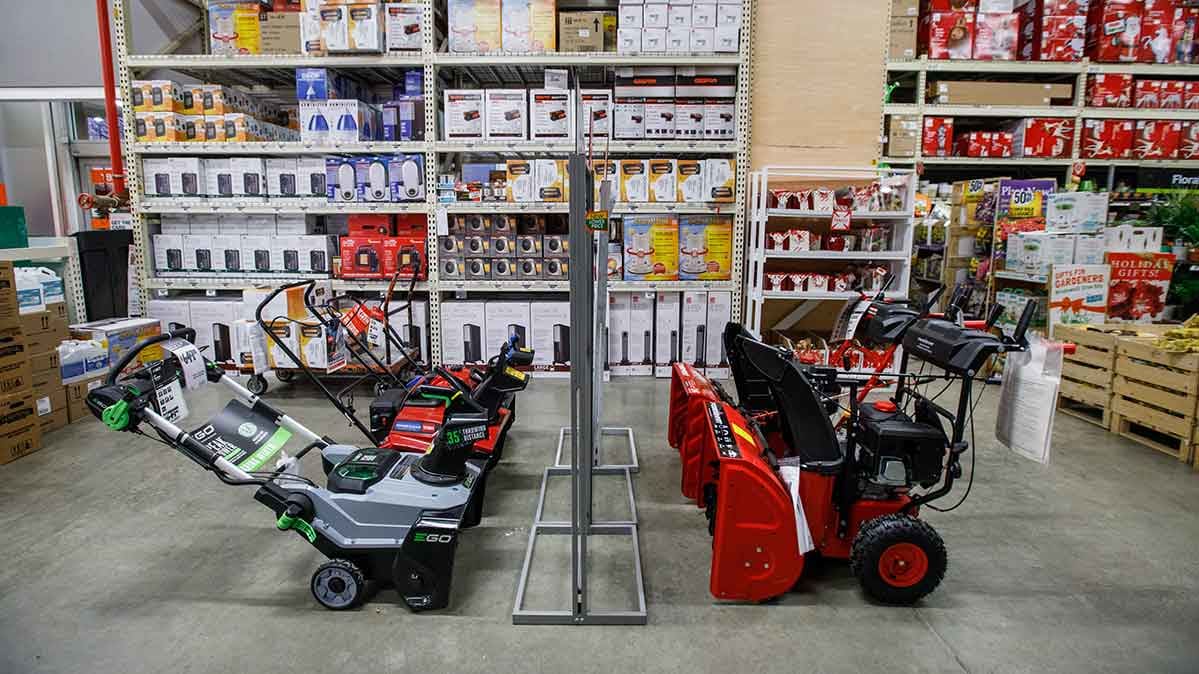 If your winter prep this year includes buying a snow blower, you're in luck: A lack of early snowstorms across the U.S. means there are plenty of models in stock, no matter where you shop, says Courtney Pennicooke, a Consumer Reports market analyst.
Home Depot is the go-to retailer for a lot of folks. According to CR's most recent member survey on the topic, about 25 percent of members who own a snow blower bought it at Home Depot, making it the most popular option.
The problem is that Home Depot carries both the very best and very worst snow blowers in our ratings, along with plenty of average models. To help you sort through them, we've rounded up the top-performing gas and electric snow blowers carried by the retailer, including those from major brands such as Ariens, Cub Cadet, and Troy-Bilt, as well as Ryobi, Home Depot's house brand.
Pro tip: Take a pass on the GreenWorks 26022. It has an abysmal Overall Score of 41, and ratings of Poor in our most crucial performance tests.
To test snow blowers, we turn the scene outside our Yonkers, N.Y., headquarters into a virtual blizzard. Most years, our testers throw more than 1 million cubic inches of saturated sawdust—CR's proprietary blend of fake snow—on the ground and use it to identify the best new models that can clear a driveway as well as a plow pile. Our sawdust blend gives us a consistent substance to plow in order to judge each snow blower.
CR members can read on for ratings and reviews of the top-rated models carried by Home Depot, or check our complete snow blower ratings, which include more than 60 models in five configurations. For more information on all types of snow blowers, see our snow blower buying guide.
Snow Blowers 101
Not sure what the difference is between a single-stage and three-stage snow blower? On the 'Consumer 101' TV show, CR expert Dave Trezza explains to show host Jack Rico everything consumers need to know about these snow-tossing machines.