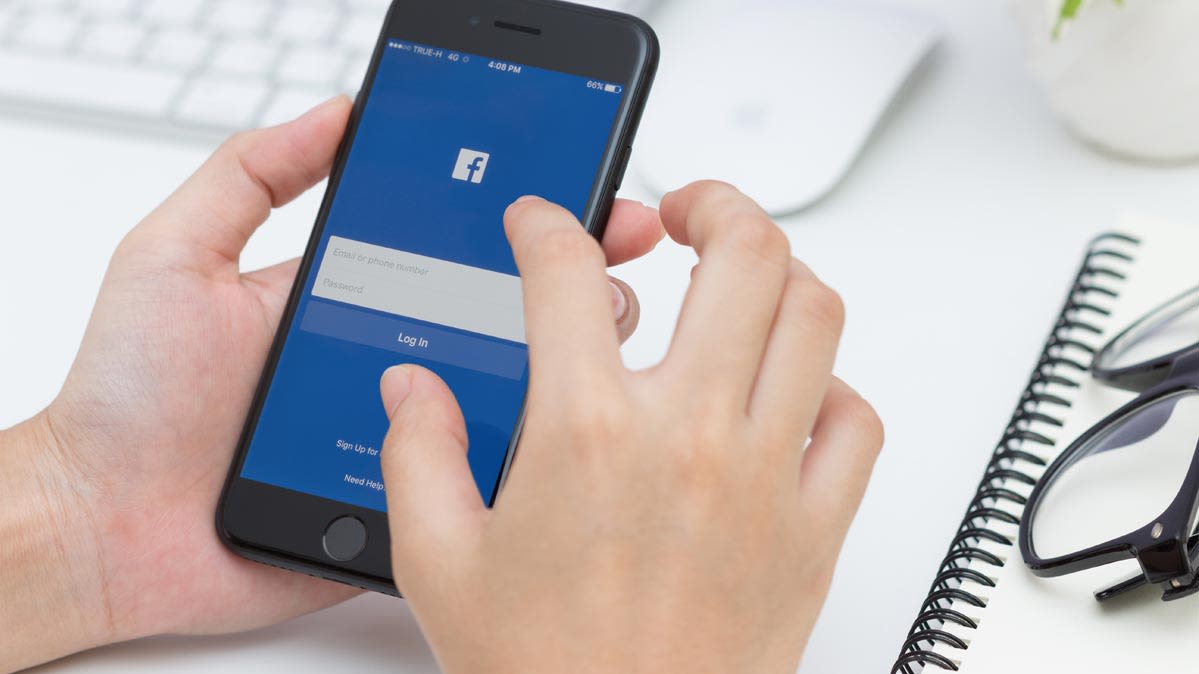 Has the Cambridge Analytica scandal convinced you that you should sever ties with Facebook? Or are you tired of arguing with friends and family over politics? Or maybe you have finally decided that you just don't "like" everything your friends do.
If you're ready to move away from the social media giant, there are various ways to disengage.
You can ditch the platform completely by deleting your account, but maybe that's too extreme for you.
You can also put your relationship with Facebook on hold for a little while. Or, if the scope of Facebook's data collection is the problem, you can simply limit the access of third-party apps and websites.
Here are your options.

Deactivate Your Facebook Account
If you just want to take a step back, Facebook gives you the option to deactivate your account temporarily. This allows you to reactivate any time you want, simply by logging in to the site.
While you're inactive, other users can't see your time line, view your photos, or search for you on Facebook. However, friends may still be able to read messages you sent to them and view your name on their list of friends.

To deactivate, click on the downward-facing arrow in the top-right corner of any Facebook page in your web browser. Scroll down to Settings, then select General in the column on the left of the page. Choose Manage Account and click on Deactivate.
To confirm that you'd like to go ahead with the deactivation, you'll have to enter your password.
Delete Your Facebook Account
So you've made up your mind to quit Facebook—and you really mean it this time. Beware: Once you cross this line, there's no going back. Your photos, status updates, and messages will disappear, and your name will vanish from Facebook search. Forever.

Before you hit "delete," you may want to save much of that information by downloading your personal archive. It includes posts, photos, and videos you've shared with others; messages and chat conversations; and the details provided in the About section of your profile. (Click here for a full list of archive data.)

Facebook will generate a copy of your personal archive and send it to you via an email with a link to a .zip file. Just be sure to save that file before you delete your account.

If you use Facebook Login to access third-party apps and sites, you may also want to create new logins and passwords for those services, so you don't lose access to the accounts. (Not sure which apps and websites are linked to your Facebook account? Check out the Apps section in Settings for a complete list.)
Going forward, you can keep your log-in credentials and passwords handy across multiple devices with a password manager.

Once you're finally ready to make your grand exit from Facebook, it's relatively simple: Go to this page and click "Delete my account."

The decision won't take effect immediately; Facebook delays erasing your account for "a few days" to give you time to change your mind. If that happens, you can log back in to your account during that stretch and your deletion request will be canceled.
In the meantime, your data will not be accessible to others on Facebook. It may, however, take up to 90 days from the start of the deletion process for all your information to be deleted from Facebook's backup systems, according to the company.

Of course, there's no way to scrub yourself completely from Facebook, even after you've permanently deleted your account: Messages you've sent to friends will still be visible in their inboxes, for example, and any posts you've made in groups will remain unless you delete them before opting to end your ties to Facebook.
Turn Off the Facebook Platform
If you're not ready to give up on Facebook, you can curtail third-party data collection by disconnecting from apps, plug-ins, games, or websites linked to your account.
Keep in mind that those apps and sites may have already harvested data about you, so you will have to reach out to each one individually to request that they remove all your data from their systems.

"Facebook Login is a useful service that lets you access lots of sites without remembering a hundred different user names and passwords," notes Justin Brookman, the director of privacy for Consumers Union, the advocacy division of Consumer Reports. "But generally you should be leery about any site or app that wants access to your, and your friends', Facebook data. If they're asking for data they don't obviously need, it's probably a good idea to not give it to them."

To turn off Facebook Platform, go to Settings, then select Apps from the left column, and click on the box titled Apps, Websites and Plugins.
You can always turn it back on if you change your mind, but you may lose access to the profiles you created using those services once you disconnect them from Facebook. So if you have a Yelp account that's connected to your Facebook profile, you will no longer be able to sign in to that app using Facebook Login. And if you create a new profile, you'll lose access to any comments, preferences, and data you shared earlier.

Any post you've shared on Facebook using those apps will also disappear once you've disabled this feature.

Shopping links are provided by eBay Commerce Network and Amazon, which makes it easy to find the right product from a variety of online retailers. Clicking any of the links will take you to the retailer's website to shop for this product. Please note that Consumer Reports collects fees from both eBay Commerce Network and Amazon for referring users. We use 100% of these fees to fund our testing programs.