Best Streaming Devices for Gaming
Do you even need a stand-alone console? Apple, Amazon, and NVIDIA are betting that for many gamers, the answer is no. If you're hoping for a gift-wrapped game console to appear under the tree this year, you might be surprised to see a smaller-than-average box. And what's inside could be a streaming device instead of a dedicated gaming machine. The best streaming devices still pump out House of Cards episodes as their main activity, but they are also becoming miniature game consoles, with many popular titles available. Can they replace a new Microsoft Xbox or Sony Playstation for dedicated gamers? Well, you won't find anything as expansive as Fallout 4 or graphically beautiful as Journey on a streaming device. But if you just want to kick back between movies and shoot some aliens or anger some birds, the best streaming devices for gaming might be all you need.
The Apple TV ($149) is a great choice for a casual gamer. It comes with a touchpad remote, but one that's more suitable for navigation than knocking out opponents. All games on the Apple TV will work with the remote, but you'll be happier playing with a traditional game controller from a company such as Steelseries or Hori. Right now there aren't many games available for the Apple TV, but you can use Airplay to send games from your iOS device to your TV and bring your Hearthstone games to life on a bigger screen.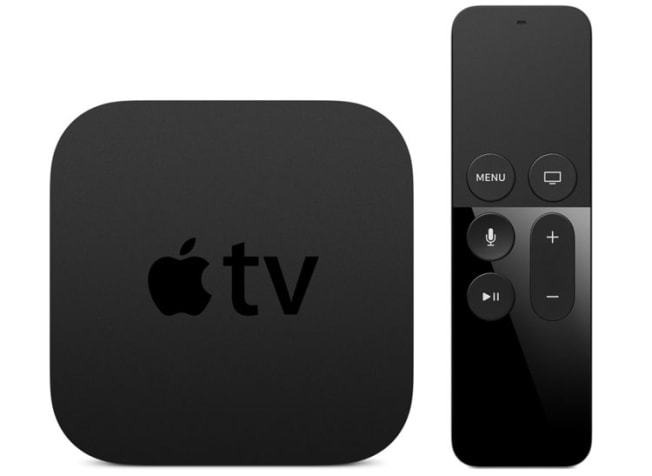 An Amazon Prime subscription brings the streaming portion of the Amazon Fire TV ($139) to life, giving you access to more than a million songs, thousands of movies, and online storage for your own photos and videos. And, according to Amazon, more than 800 games can be played through the Amazon Fire TV. Buying the gaming edition gets you the streaming box, an Xbox-like controller that supports voice commands and private listening through a headphone jack, and two great games right off the bat, Shovel Knight and Disney DuckTales: Remastered. And the Fire TV supports watch 4K Ultra HD programming. (You do, of course, need at 4K TV.)
The closest thing to a true gaming console in the streaming player world is the NVIDIA Shield TV ($199). It looks like a futuristic DVD player but runs Android TV, letting it access the Google Play Store and play compatible games with the included controller. Yeah, it can run apps like Netflix, YouTube, Hulu, as you'd would expect, but the ace up its sleeve is an NVIDIA exclusive. True to NVIDIA's gaming heritage, Shield TV includes the company's game streaming service, GEForce Now. Similar to the way Netflix streams movies, GEForce Now streams games such as LEGO Hobbit, Batman: Arkham City, and Ultra Street Fighter IV for $7.99 per month, at up to 1080p. If you've already got a PC that you use for games, NVIDIA's GameStream feature lets you play your local PC games on your TV, as long as you have a compatible graphics card. Any way you slice it, the Shield TV is great for gamers who are mainly interested in a streaming device.