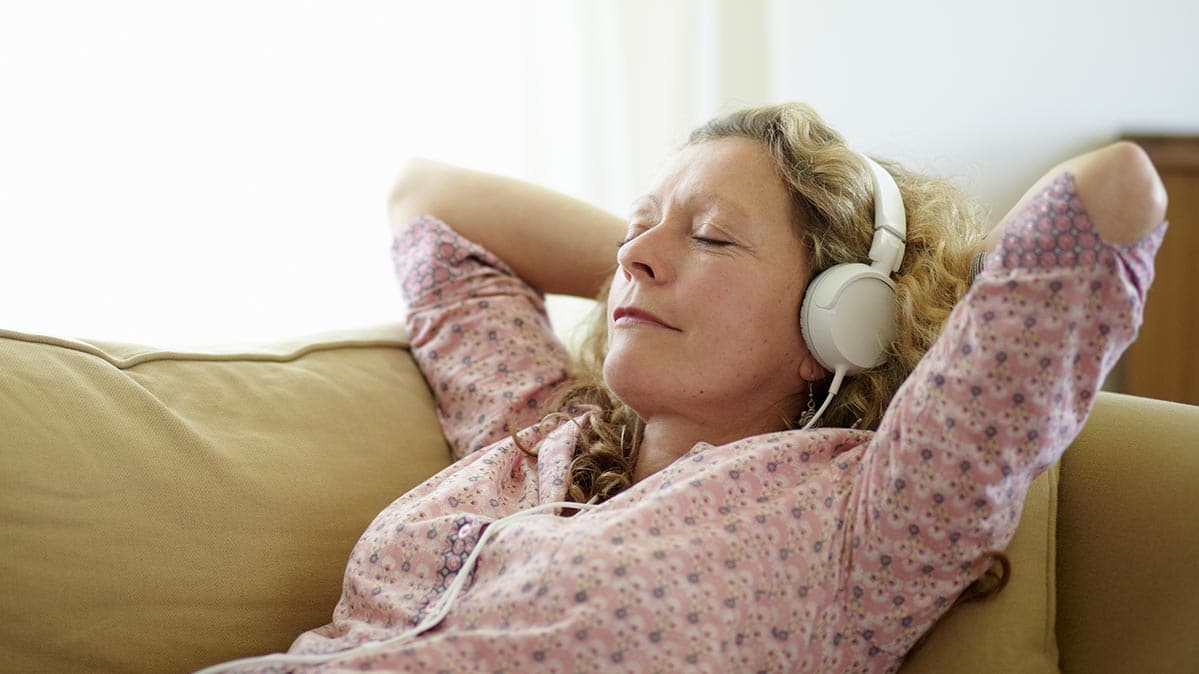 With companies such as Amazon, Apple, Google, Pandora, and Spotify all vying for your ears, picking the right music streaming service can be a real challenge these days.
Spurred on by the proliferation of smart speakers and steady improvements to wireless headphones, the offerings have matured in recent years, eliminating much of the disparity in pricing and music selection.
And yet, each service continues to present unique benefits and idiosyncrasies. That includes Google's three distinct options: Google Play Music, YouTube Music, and YouTube Premium.
More on Listening to Music and Streaming
The good news is, you won't have to sink a lot of money into experimenting with different options. Most services have a free version or at least an unpaid trial period that allows you to take them for a test drive before you commit to monthly payments. And whichever service you choose, you're bound to find more music than you could possibly know what to do with.
Here's a rundown of what the major services offer and how much they cost.
Amazon Music Unlimited & Prime Music
Price: Prime Music is included with Amazon Prime, Amazon's paid subscription service which costs $13 per month or $119 per year. Amazon Music Unlimited costs $8 per month for Prime members or $10 per month for non-Prime members. In addition to a free three-month trial and a family plan for the service, you can receive a special rate of $4 per month if you sign up via an eligible Amazon Echo device. The one caveat: You can only use Music Unlimited on that single device.

Who it's best for: Amazon Prime members.
Pros: Both are ad-free, on-demand services. Amazon Music Unlimited gives you access to 50 million songs, thousands of hand-curated playlists, and personalized stations. If you have an Amazon speaker, you can summon songs using Alexa and also get some added content, such as commentary from selected artists.
Cons: The dual music plans can be confusing; Prime Music has more than 2 million songs, but that's still a thinner selection than what other streaming services offer.
Apple Music
Price: There's a three-month free trial. After that, individuals must pay $10 per month (or $15 for up to six family members). There is no free tier.
Who it's best for: Consumers who already have large iTunes libraries or who are otherwise committed to the Apple ecosystem.
Pros: Apple Music has a library of 50 million songs that can be accessed on macOS, Windows, iOS, and Android. Human curators create a variety of themed playlists that help users find and discover new music, which sets the service apart from others that rely on algorithms for recommendations.
Apple Music often has exclusive early releases of new music from popular artists, such as Drake. The service works seamlessly with HomePod, Apple's connected speaker, letting users play music via voice commands. It also has a novel feature that lets you search for songs using lyrics, which is useful if you can remember the words, but not the title.

Cons: The desktop experience, which is integrated with the iTunes app, is a little clunky. If you have a Google Home smart speaker, you won't be able to listen to Apple Music directly from the speaker, though you can set up Apple Music on, say, a smartphone and stream to a Google Home speaker over Bluetooth.
Google Play Music
Price: Google Play Music, launched in 2011, has a free ad-supported tier as well as an ad-free $10 per month "All Access" option and a $15 All Access family plan. Google offers a 30-day free trial for the paid tier.
Users who sign up for the paid tier of Google Play Music get access to Youtube Music Premium (see below), and vice versa.
Who it's best for: Heavy Google users, and consumers who want to stream audio files they've downloaded from the internet or ripped from old CDs.
Pros: The free and paid versions of Google Play Music both let you upload 50,000 of your own audio files to Google's servers and you can then stream them from any compatible device using the mobile app. While other services have a similar feature (commonly referred to as a digital locker), Google Play Music is the easiest to use and offers the fewest restrictions on what you can upload. The service also grants you access to a 40-million-song library, comparable to those of other services.
Cons: The app's future is uncertain. Google's developers have promised to bring Google Play Music's digital locker, the only feature that sets it apart, to YouTube Music. There's also speculation that Youtube Music will replace Google Play Music as the company's default music app.

Pandora
Price: The streaming radio feature is free with ads or $5 per month without ads. For $10 per month, you get ad-free streaming radio and access to an on-demand library. A $15 family plan is also available. Pandora offers a free trial period for the paid plans.

Who it's best for: Consumers who want tailored recommendations and the kind of laid-back listening experience you get with a live radio station. You don't need to scroll through lists of songs or do a lot of searches—you just sit back and listen to what the service picks for you.

Pros: It's easy to get started. Tell Pandora which artist you want to hear and it creates a channel with selections from that artist and others with similar styles. Apps are available for most major platforms, including web browsers, iOS and Android smartphones, and most smart speakers.
Cons: Pandora's maximum audio quality isn't as good as some of its competitors'. And you can't upload your own songs to the service.
Slacker Radio
Price: Streaming radio is free with ads or $4 per month without ads. For $10 you also get access to an on-demand music library. There's no trial period for the paid service.

Who it's best for: Similar to Pandora Radio, Slacker Radio is best for people who prefer a more laid-back listening experience and aren't picky about exactly which song comes next.
Pros: A good variety of stations, including ABC News and ESPN Radio, in addition to the usual music genres.
Cons: You can't upload your own songs.
Spotify
Price: The service is free with ads and limited on-demand song selection on smartphones. The Premium tier, which costs $10 per month for individuals or $15 for up to six family members, grants full on-demand access to Spotify's library of 35 million-plus songs. Individual Premium subscribers can add Hulu (with commercials) for an extra $3 per month.
Who it's best for: Consumers who want to hear plenty of music on a variety of devices. The free service is also one of the better options for users who don't mind ads and want to listen to songs on-demand.
Pros: Spotify combines a large library of popular songs with a series of robust playlists. These playlists are often geared toward specific activities and genres, helping consumers find music for, say, the gym or long car trips. Podcasts and other original programming are also available. Spotify works with a variety of connected devices, including the Sonos One and Google Home Max smart speakers, as well as the Sony PlayStation 4 game console. Desktop apps are available for macOS and Windows, and mobile apps are available for iOS and Android.

Cons: Syncing music you already own to your Spotify library can be confusing.
Tidal
Price: Tidal has many tiers. It starts at $10 per month for standard audio quality; $20 per month unlocks high-resolution audio. Discounted plans for families, students, and members of the military are also available. The service offers a free one-month trial.
Who it's best for: Music lovers who want high-quality audio (including hi-res audio) and offline listening. The service is also great for hip-hop and R&B fans; its offerings are particularly comprehensive, including some exclusive material.
Pros: Tidal can offer CD-quality and hi-res audio (via HiFi, its top-tier service). Tidal's bountiful library features 60 million songs and 240,000 videos.
Cons: $20 per month is steep, even for most audio snobs; and even if you feel high quality audio files are worth the price of admission, they can use up small cellular data plans pretty quickly. You also can't upload your own songs.

YouTube Music
Price: YouTube Music is free with ads. YouTube Music Premium, which is ad-free, costs $10 per month. It's also available for a free one-month trial.
Users who pay for YouTube Music Premium get access to the paid tier of Google Play Music (above), and vice versa.
(Adding to the potential confusion, a service called YouTube Premium, which costs $12 per month, includes the music service plus ad-free videos and some original video content.)
Who it's best for: Heavy Google users, particularly those who spend a lot of time listening to music or watching videos on YouTube. And like Spotify, the free version of Youtube Music is one of the few options for users who want to listen to songs on-demand.

Pros: Both services come with access to a large library of songs (including personalized playlists) and music videos available via mobile and desktop apps. Location-based playlists will even suggest songs—think hi-tempo music at the gym—at appropriate times. The premium tier offers extras, such as the ability to download music and videos for offline use.
Cons: YouTube Music and YouTube Premium are accessed via separate apps, which could be cumbersome for some users. And you can't upload your own songs to either service, but that feature is available through Google Play Music.

Editor's Note: This article is updated periodically to reflect new offerings.
Consumer Reports is an independent, non-profit organization dedicated to helping consumers. We make it easy to buy the right product from a variety of retailers. Clicking a retailer link will take you to that retailer's website to shop. When you shop through retailer links on our site, we may earn an affiliate commission – 100% of the fees we collect are used to support our mission.
Learn more.
Our service is unbiased: retailers can't influence placement. All prices are subject to change.