Netflix Will Stop Working on Some Older Smart TVs and Roku Streaming Devices
The Dec. 2 change will affect Samsung and Vizio televisions. The only option is to upgrade your hardware.
When you shop through retailer links on our site, we may earn affiliate commissions. 100% of the fees we collect are used to support our nonprofit mission. Learn more.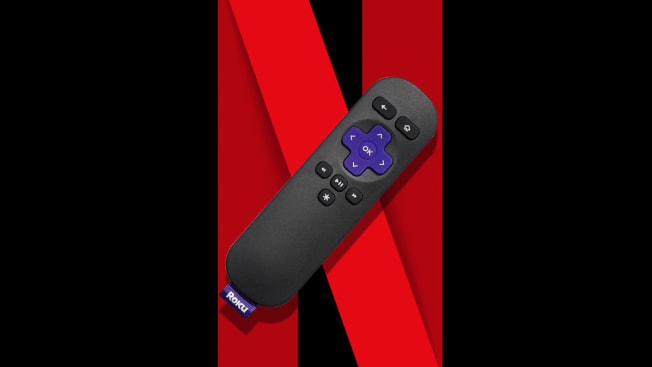 It's an increasingly common problem: You own a device that has no apparent problem, but it suddenly stops working with an app or service because its software can no longer be updated. That's happened to me, for example, with two older iPads, which no longer let me buy items from Amazon or play videos from several streaming services.
Now, Netflix is about to stop working for those of us who watch the streaming video service on an older Samsung or Vizio smart TV or a Roku streaming player.
"On December 2nd, Netflix will no longer be supported on a small number of older devices due to technical limitations," a Netflix spokesperson wrote to us in an email. "We've notified all impacted members with more information about alternative devices we support so they can keep enjoying Netflix uninterrupted."
Vizio says Netflix will no longer be available on some Vizio smart TVs that used the older Vizio Internet Apps (VIA) smart TV platform. That mainly includes models sold from 2012 to 2014.
"The Netflix app continues to work smoothly on other Vizio smart TVs, including some models with VIA and VIA Plus smart TV systems," the company says, as well as Vizio sets with its newer SmartCast system.
As for Roku, the company tells me the affected models include the Roku SD (N1050), Roku HD-XR (N1101), Roku HD (N1100, 2000C), and Roku XD (2050X, 2050N, 2100X, 2100N).
All three companies point consumers to an area on the Netflix website to view the current list of devices that support Netflix.
If you have been using one of these older devices, you should have received a message saying it will no longer work with Netflix after Dec. 1, 2019. One other way to tell if your model is affected is if it doesn't support Netflix's autoplay feature, which lets you binge through TV episodes without having to keep pressing Play.
The one bit of good news is that if you do need to replace an older Roku, or add a newer streaming player to an older smart TV, Black Friday and Cyber Monday holiday sales make this is a great time to buy one. Check out our "Best Black Friday Deals on Streaming Devices" and "Best Black Friday TV Deals for 2019" articles to see our lists of the best deals.
And here are some of CR's top-rated streaming devices; test results are available to members.