When you shop through retailer links on our site, we may earn affiliate commissions. 100% of the fees we collect are used to support our nonprofit mission.
Learn more.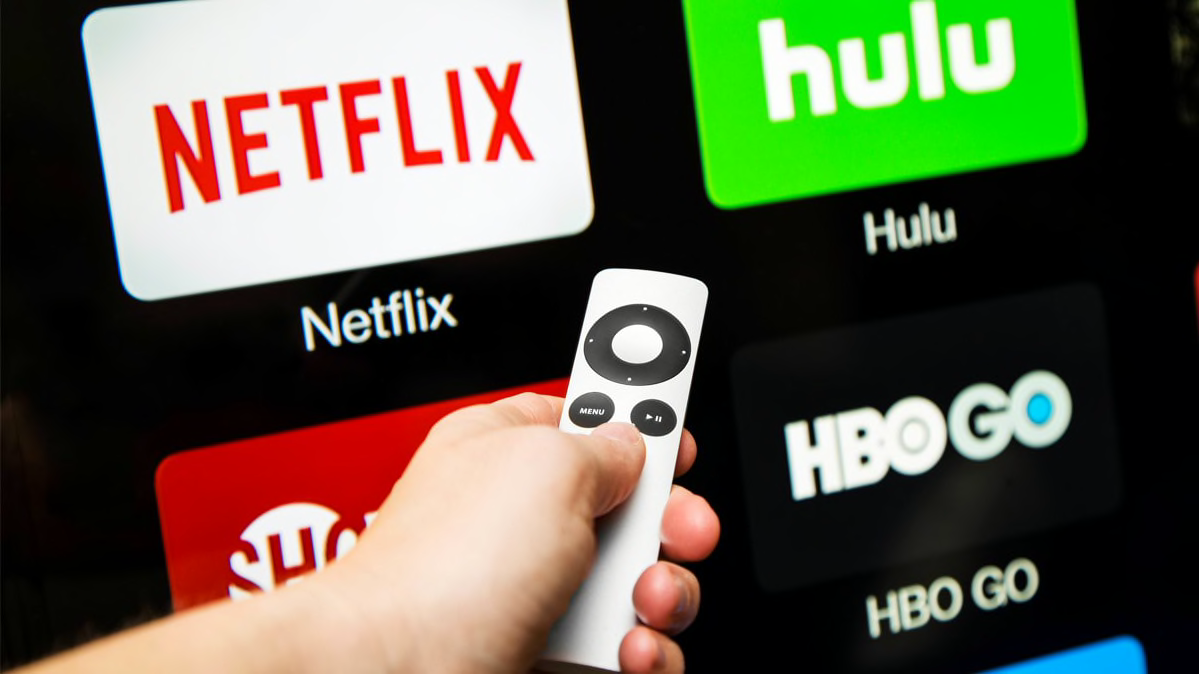 It's a modern irritant: You want to watch a particular TV show or film, but you don't have a clue whether it's on a subscription streaming service, such as Amazon, Hulu, or Netflix; a free one such as Crackle; or a pay-per-view one like FandangoNow or Vudu. Or maybe your movie's not available at all. Sifting through each service separately can be tedious.
There are easier ways to find out what's streaming.
Some streaming media players, such as Roku and Apple TV, will look through multiple services to find specific titles. Many smart TVs will do the same. But more often, I've been relying on a number of free websites and mobile apps that do the hunting for me.
Some sites let you search only those services you actually use. Others let you build up watch lists of shows you want to watch, and then provide alerts when a title on your list hits a streaming service, or if the price drops.
There are now more than a dozen free sites and apps that can help you find streaming shows and movies by searching multiple services. Below are a few that I like. They're all free—try a few and I think you'll discover a couple of favorites that provide just the kind of information you're looking for.

Reelgood
Website, and iOS and tvOS Apps
Reelgood has greatly expanded the number of services it tracks—to about 60 and counting—and it's now the site I'm currently using the most.
When you first sign up, you simply check all the services you use or pay for and Reelgood will search across all of them. You can add "free" as a search item, and Reelgood will look for free content from networks and services such as Crackle.
Reelgood covers all the major subscription services, such as Amazon, Hulu, and Netflix; niche ones like Acorn TV and Mubi; and premium channels such as HBO and Showtime. It will also check "TV Everywhere" channels—those channels you can stream if you subscribe to a traditional pay-TV package. There's also a section where you can rent newer movies from pay-per-view services such as Fandango Now and Vudu.
You can browse by title or genre, or simply scroll through rows of recommended content, organized under headings such as "What's Popular," "Trending," and "New." Once you find a show or movie you want to a watch, just press the play button and it will start playing from that service's site.
The service also lets you follow shows and movies. For TV shows, you click "Track It" to build a lineup of unwatched episodes and get notified when new ones are available. For movies, click the "Want to See" button to create a watch list.
You can access Reelgood online, but its own apps are Apple-centric—it has only iOS and tvOS (Apple TV) apps but says it's working to support Android and Roku in the future.
Can I Stream It?
Website, and Android, iOS, and Windows Mobile Apps
Can I Stream It? was my go-to service until Reelgood expanded the number of services it covers. It's still a good site, and one I often use when I'm looking for a Blu-ray disc to play in my home theater, because it lets you search for physical discs—both DVD and Blu-ray—as well as streaming content.
On either the company's website or the free iOS or Android app, you just type in the name of the movie or show you're looking for. Can I Stream It? searches free and subscription streaming services—Netflix, Amazon, Hulu Plus, Crackle, YouTube, Epix, SnagFilms, and Fandor, plus Xfinity Streampix—as well as rental and purchase sites such as Apple iTunes, Google Play, and Vudu. Additionally, Xfinity subscribers can search for content playing on some cable and premium channels.
The site lets you know which service carries the movie or series you're looking for, whether it's available free anywhere, and how much you'll pay if you resort to renting or buying it.
If a movie isn't yet available, you can set up a reminder to get an email when it arrives on any of your chosen services.
GoWatchIt
Website, and Android and iOS Apps
GoWatchIt initially covered just movies, but the website now has pretty extensive coverage of TV shows as well.

The site and its free iOS and Android apps cover all the major subscription and pay-per-view services, plus a large number of niche ones. That makes this a great option for those who subscribe to services such as Acorn TV, Fandor, FilmStruck, Mubi, Shudder, and Tubi TV. GoWatchIt also covers Blu-ray and DVDs. (Note that the company's mobile apps don't include TV series.)
You can search by title, or just scroll through the various sections, such as "Popular Movies," "New TV Shows," and "Top Rentals." There are also areas where you can watch movie trailers, and the service has teamed up with Fandango to let you know when upcoming movies hit the theaters.
Like other services, GoWatchIt lets you add titles to a queue to find out when they become available. But this service also has a social element that lets you see what your friends are watching, helpful if you want to plan a movie night.
Unlike Reelgood, though, GoWatchIt doesn't allow you to stream a movie right from its own site; instead, it points you to the services that have the title and you stream it from one of those.
JustWatch
Website, and Android and iOS Apps
JustWatch—another free site with both iOS and Android apps—has recently upped its game. Its coverage has jumped from just 18 services two years ago to more than 50 now. Enter the movie or show you want to watch and JustWatch will tell you where you can stream, rent, or buy it, and where you'll find the lowest price.
The site's home page shows you what's new and popular at the moment. You can limit searches to just those services you use by clicking on each service from a row of icons.
JustWatch also shows you what's currently playing in theaters, as well as movies that are heading for theatrical release. You can set up a watch list to keep track of all the shows and movies you want to see.
And you can browse through content using easy-to-use filters such as "Genre," "Release year," and "Price." Feeling like sifting through all comedies released before 1950, with great Rotten Tomatoes ratings? JustWatch can help with that.