Hybrid SUV Face-Off: 2021 Ford Escape vs. 2021 Honda CR-V
Do these two all-new hybrids pose a challenge to the Toyota RAV4?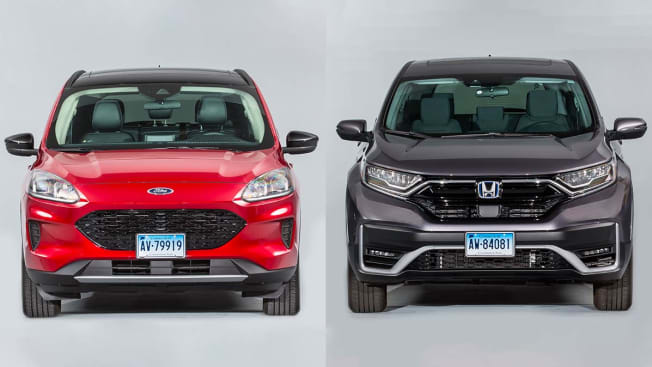 Until Honda introduced its CR-V Hybrid in 2020, the only hybrid SUV that was a real challenger to the Toyota RAV4 Hybrid was the Ford Escape Hybrid. While the CR-V is Honda's first go at a hybrid SUV, this generation of the Escape is the second time that Ford has offered a hybrid version of its compact SUV.
There are other hybrid compact and subcompact SUVs available—including the Hyundai Kona, the 2022 Hyundai Tucson, and Subaru Crosstrek—but the CR-V, Escape, and RAV4 are the core offerings in the segment.
Become a member to read the full article and get access to digital ratings.
We investigate, research, and test so you can choose with confidence.