When you shop through retailer links on our site, we may earn affiliate commissions. 100% of the fees we collect are used to support our nonprofit mission.
Learn more.
Put a kid in a room with a tablet and things get very quiet. You might or might not think that's a good thing, but the bottom line is, kids love these devices. If you're planning to buy one for the children in your life, think about getting a model built especially for kids. They offer better parental controls, games and educational content geared toward a younger audience, and a protective cover.
We tested 15 tablets for kids. These models stood out from the competition.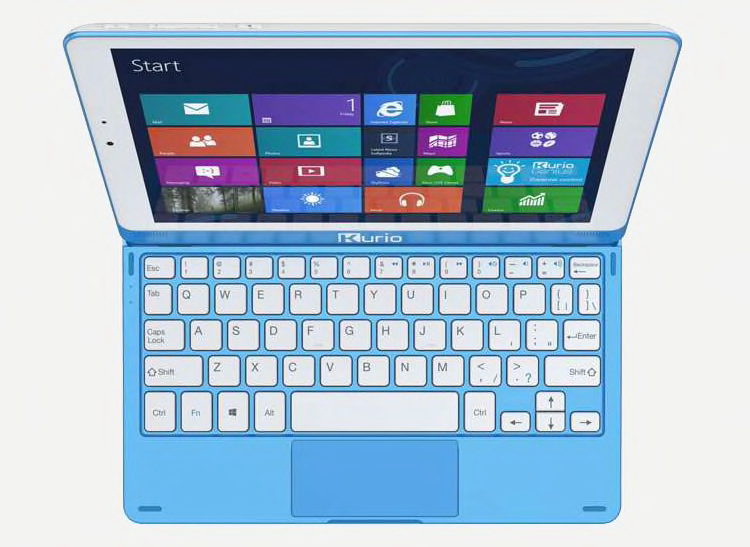 KD Interactive Kurio Smart ($200, 8.9-inch display, 32GB). This very highly rated tablet distinguishes itself in a couple of ways. First, it's actually a two-in-one Windows tablet, making it a good entry-level PC for your kids. That explains why it's among the more costly tablets. (It's also got more storage than the other kids' tablets we tested, with 32GB.) What really makes this tablet stand out are its built-in motion controls and the games to go with it, including baseball and bike racing. The downsides: The Windows app store isn't as extensive as the Android and Apple stores. And at just 7.5 hours, the battery life was shorter than any other tablet listed here.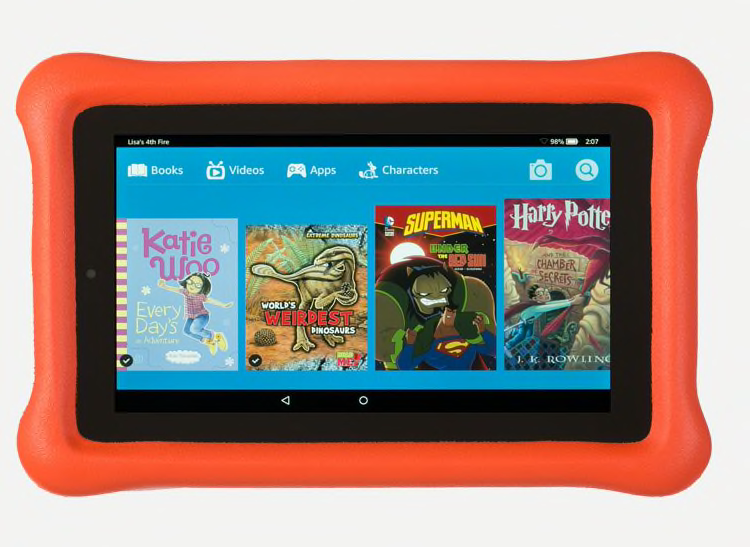 Amazon Fire Kids Edition ($100, 7-inch display, 8GB). The hardware is this tablet is exactly the same as in the $50 Amazon Fire. So what gives? With this version, you get Amazon's Kid-Proof Case (normally priced at $22), a year of FreeTime Unlimited (usually starts at $3 a month if you have Amazon Prime and $5 a month if you don't), and a two-year warranty ($18 when purchased separately). That's as much as $50 in savings if you want all these features. Otherwise, the plain old Fire did as well in our Ratings, and if you buy the $250 Fire six-pack for distributing tablets to a whole herd of neices, nephews, or grandchildren, you pay even less. If you're looking for a lightweight tablet, this one weighs in at just 0.7 pounds (without the protective cover). App purchases come from Amazon's curated Android store.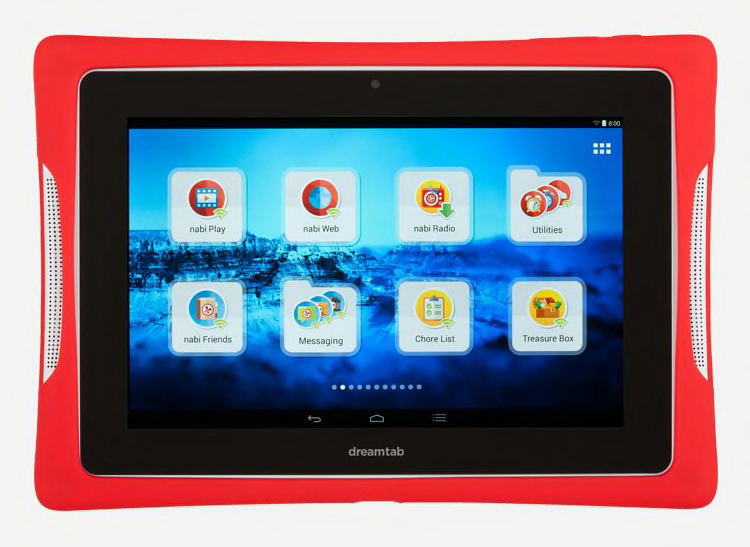 Fuhu Nabi Dream Tab HD 8 ($200, 8-inch display, 16GB). The great display makes this tablet perfect for viewing movies, which is a good thing since one of its big selling points is the availability of Disney content (which includes games, as well). There's also a suite of creativity apps kids can use to draw, animate, and publish their own creations. At 1.2 pounds, without the protective cover, this tablet is a bit heavier than the other models listed here.
Samsung Galaxy Tab 3 Lite Kids Edition ($150, 7-inch display, 8GB). Samsung adds a rich interface for children to its budget version of the Galaxy Tab 3. You get a three-month trial to Samsung Kids, a subscription service that includes books, apps, and other content. (It's $5 a month after that.) If you don't continue paying for that service once the trial period is up, kids still have a recording app, a camera, and drawing app, and other items. You can download other Android apps from the Google Play store.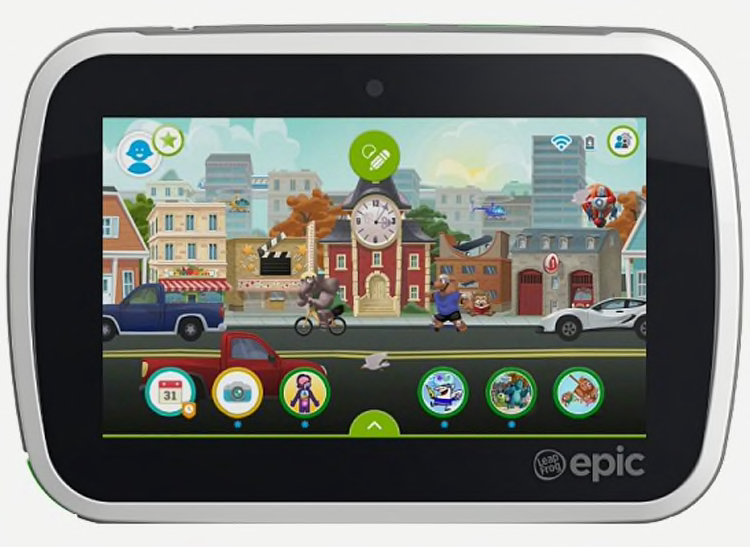 LeapFrog Epic ($140, 7-inch display, 16GB display). LeapFrog is known for its electronics-based educational products. The latest tablet from the company incorporates a home screen featuring a village that kids can customize and animate with things like balloons, bike riders, and more. The Android-based tablet also includes access to LeapFrog games and apps. The battery on this model lasted 11 hours in our tests, the longest battery life among the top tablets in our Ratings.