When you shop through retailer links on our site, we may earn affiliate commissions. 100% of the fees we collect are used to support our nonprofit mission.
Learn more.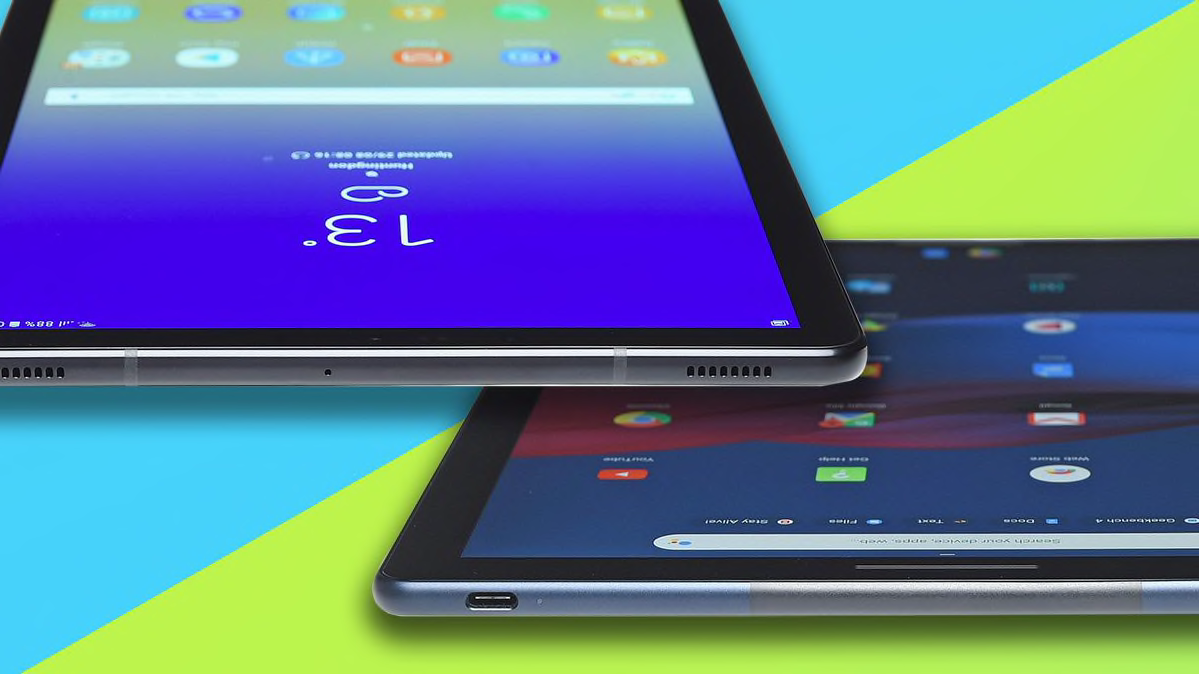 If you're in the market for a tablet, there are plenty of reasons you may want to look at an Android tablet, instead of just clicking Buy on the latest iPad, as many shoppers do.
"Having different manufacturers use the Android OS means you can have more choices" in price and design, says Antonette Asedillo, who oversees CR's tablet and computer testing.
Android tablets can be personalized readily, as well. "Since Android is an open-source platform, developers have a lot of flexibility—to the consumer, that translates to more ways to customize your experience," such as changing default apps and fonts, Asedillo says.
That said, Apple makes a variety of highly rated iPads. "If you already use a lot of Apple products, an iPad might be a good idea. Having the Apple ecosystem lets you get up and running faster," says Asedillo.
All tablets in our ratings are graded on almost 240 data points. As we do with every product we test, from mesh routers to mattresses, we bought the models below at retail stores to ensure that manufacturers don't try to influence our testing.
Best All-Around Android Tablet
If you're looking for the highest-performing tablet with the fewest compromises, the 10.5-inch Samsung Galaxy Tab S4 is the pick for you. It earns high scores for battery life, display quality, and overall performance.
You may notice that it's not the newest Samsung on the market—the company has updated the line with the S5e and the S6—but the 8.7-hour battery life (on our web-browsing exercise) and display on the S4 are better, according to our testing. The S5e and S6 also suffer from a connectivity issue, when held in the landscape orientation, due to the placement of the WiFi antennas.
Easiest to Carry
If you need a tablet that fits easily into a bag or purse, the Samsung Galaxy Tab A 8.0 is an 8-inch model that weighs just about 13 ounces. The light weight also makes it comfortable to hold for long periods while you read or watch a movie. It also boasts an impressively long battery life, at more than 13 hours for both web browsing and watching movies.
Least Loaded With Bloatware
Many Android tablets (and smartphones) waste valuable storage space on software their users did not request. You can avoid that problem by going with the Google Pixel Slate, which gives you the basic Android package and nothing else.
The impressively powerful 12-inch tablet features a display and performance that are both rated Excellent, according to our testers. The quick-charge capability is also notable, adding 5 hours of life with just 30 minutes of charging.
The tablet didn't score as highly as the Samsung models above, however, because predicted reliability and customer satisfaction, based on surveys of CR readers, are lower for Google products than for Samsung products.
Best Battery Life
If you like traveling with a tablet and don't want to go hunting for electrical outlets, the 10-inch Lenovo P10 has the longest-lasting battery (14.6 hours for web browsing) among the models in our ratings. At 1 pound, it's relatively light for a tablet this size. Available for $280, the Lenovo also earns Very Good ratings for performance and display—it's very bright, making it easy to view outdoors or in bright rooms.