When you shop through retailer links on our site, we may earn affiliate commissions. 100% of the fees we collect are used to support our nonprofit mission.
Learn more.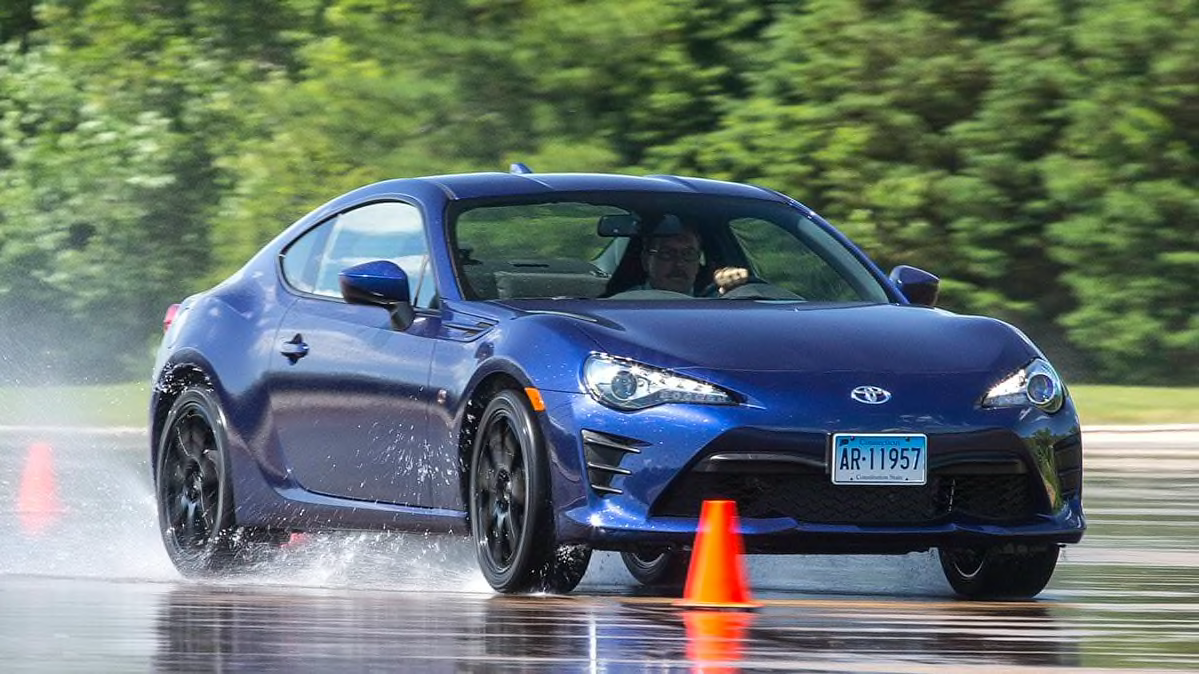 Consumer Reports' latest tire test results for the ultra-high-performance category underscores the differences between tire types, such as all-season versus winter/snow, and the spectrum of performance within each type.
"A car's performance is only as good as the tires, because they are the only contact with the road," says Gene Petersen, tire program manager at Consumer Reports.
Ultra-high-performance tires offer high levels of grip and responsive handling to deliver the agility expected in a performance-focused sedan or sports car.
Our latest tire testing reveals the models that are most up to the task. Among other findings, our testing shows that ultra-high-performance tires wear more quickly than regular car tires.
We tested 21 models of ultra-high-performance (UHP) all-season tires that deliver high levels of dry and wet grip and handling and some snow traction. We also tested 23 models of UHP summer tires.
UHP summer tires are designed to further emphasize dry and wet grip; they are not suited to cold, wintry weather and snow-covered roads.
In our ratings, tires that underperform their warranty have points deducted from their Overall Score. Some UHP summer tires and most winter/snow tires do not have a mileage warranty.
CR's Unique Testing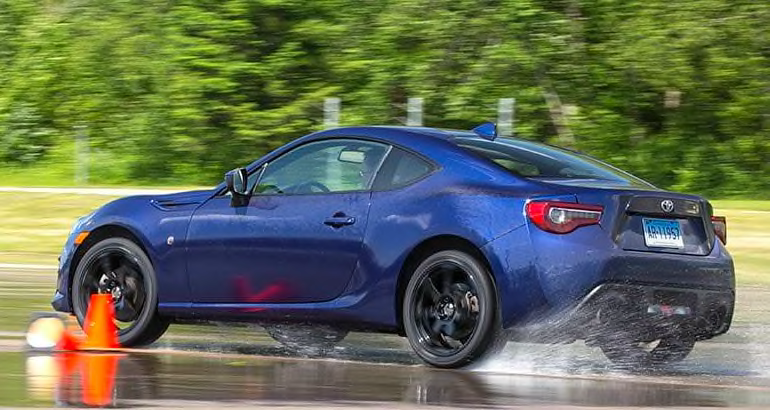 Overall, we purchased 520 tires this year for our full test program, covering 51 models for UHP all-season and summer tires and performance winter/snow categories. We tested them at our track in Connecticut for wet and dry braking and handling, ride comfort and quietness, and resistance to hydroplaning. We evaluated each tire's grip on ice at a nearby skating rink and snow traction was performed in New York state.
We also commissioned outside labs to measure each tire's rolling resistance, which affects fuel economy, and extensive treadwear tests on public roads in western Texas.
See the treadwear ratings on the tire model pages.
Below we share highlights from our latest tests, pointing to the best tires.
Tire Test Highlights
Competition is stiff in the UHP all-season tire category. The new Goodyear Eagle Exhilarate claims the top spot, with the next four models scoring in a virtual four-way tie. That Eagle Exhilarate was a late addition to our ratings. It delivered impressive performance in most tests, although its tread life is estimated to be just 45,000 miles—a bit short of its rivals, which look to provide 55,000 to 65,000 miles of service.

The second-ranked Michelin Pilot Sport A/S 3+ rivals many summer tires for tenacious grip on dry and wet roads and very good handling. Yet it has good snow traction.
Next up is the General G-MAX AS-05 with well-rounded performance, long tread life, and attractive price. We passed over the BFGoodrich g-Force COMP-2 A/S for a recommendation, because it scores poorly for noise despite having impressive snow traction and performance on cleared roads. A recommended alternative is the Vredestein Quatrac Pro, an all-weather tire capable of meeting the snow traction limits of a winter/snow tire.
If you want the ultimate balance of dry and wet grip and handling and don't care about snow traction, look at UHP summer tires. The best in our tests is the Michelin Pilot Sport 4s, with excellent handling and high levels of grip. Two other recommended choices are the Continental ExtremeContact Sport and General G-Max RS. The Continental has excellent handling and the General has slightly longer tread life.
Performance winter/snow tires are focused on snow traction and stopping grip on icy surfaces. The best tires also provide good performance on cleared roads. The Vredestein Wintrac Pro has outstanding snow traction and ice braking. The other recommended tire, the Michelin Pilot Alpin PA4, offers a good balance of handling and winter grip on snowy, dry, and wet roads.
How Tire Types Compare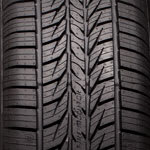 General Altimax RT43
All-Season
Suited to year-round driving in varying climates with moderate winter driving conditions.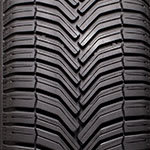 Michelin CrossClimate +
All-Weather
Suited to year-round driving in varying climates with emphasis on winter grip.
Michelin Pilot Sport 4s
Summer
Suited for temperatures above 45˚ F.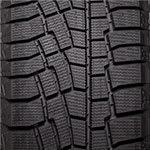 Cooper Discoverer True North
Winter/Snow
Designed to provide optimum grip in severe winter conditions with temperatures below 40˚ F.
Tire Testing on Ice
Tires play a big role in how your car performs in winter weather. On the "Consumer 101" TV show, Consumer Reports' experts demonstrate to host Jack Rico how CR tests tires for icy conditions.