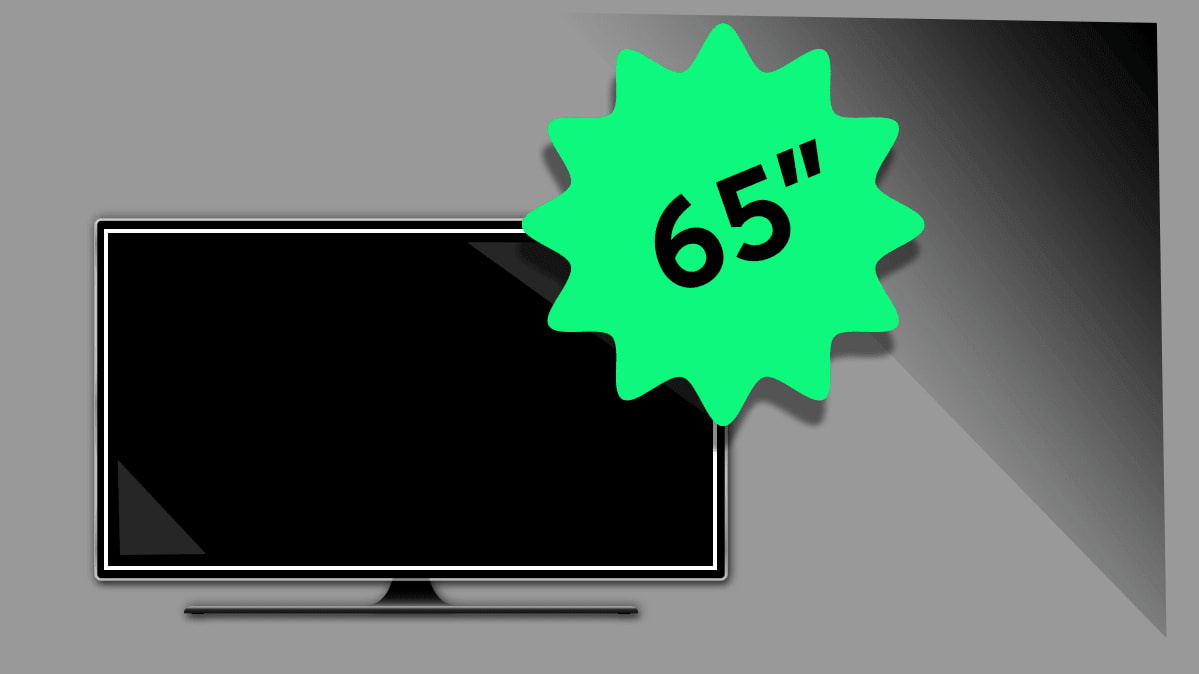 When it comes to TVs, 65 is the new 55—inches that is. That's because more of us are opting for what just a few years ago would have been called a jumbo set.
The good news for those of us looking for a new set is that this is a great time to buy—and the biggest price drops we're seeing now, which will continue through the holidays, will be on these larger-screen sets.
"We don't expect enormous price changes on TVs over the holiday," says Stephen Baker, vice president for industry analysis at retail market research firm NPD Group. "But the biggest price cuts will be on more expensive, larger-screen TVs 65 inches and over."
As a result, during this year's Black Friday and Cyber Monday sales we're seeing some of the lowest prices ever on 65-inch 4K sets. For example, in the list below you'll see models, from brands such as Hisense and TCL, priced as low as $250 or so. (Walmart, during its early Black Friday sale, had a 65-inch 4K Roku TV, from its Onn house brand, for just $228, but it sold out almost immediately.) And you'll also find entry-level models from major brands such as LG and Samsung below $500 this year.
But it's not just about the cheapest TV; this year, we're seeing some great discounts on top-performing TVs, including some of the lowest prices we've seen on a few 4K OLED TVs that top our TV ratings.
Here are some of the best deals we've seen so far on 65-inch TVs. Keep checking back, though, as we'll be updating this list right through Cyber Monday and Cyber Week. We'll also be posting some of the best TV deals in other popular screen sizes over the next few days.
Go to Consumer Reports' Holiday Gift Guide for updates on deals, expert product reviews, insider tips on shopping, and much more.