When you shop through retailer links on our site, we may earn affiliate commissions. 100% of the fees we collect are used to support our nonprofit mission.
Learn more.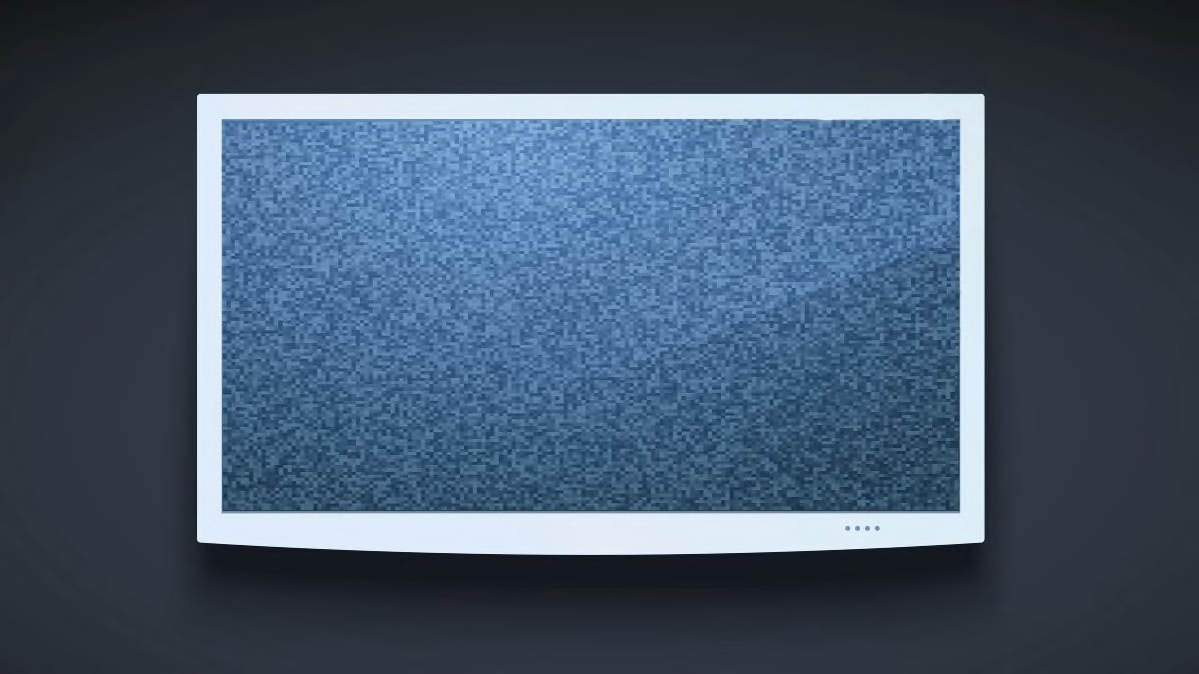 Everyone likes to get a great deal on a new TV set, but as Consumer Reports' TV ratings show, not all cheap TVs represent great deals. Often, you can get a better set by spending just a little more money—or sometimes even less.
The low-rated TVs listed below don't cost much, but they lag behind most of the 240 or so other models in our ratings in terms of picture quality.
None of these cheap TVs are from major brands, such as LG, Samsung, Sony, or Vizio. But don't write off a lesser-known brand just because one of its models landed on this list. Some of these brands also offer better-performing models that might be worth considering.
We buy every TV we test at retail. We don't accept freebies or hand-picked models from manufacturers, so every tested model is just like one you might take home.
In our ratings, you'll see separate scores for high-definition picture quality, ultra-high definition and high dynamic range performance (for 4K models), viewing angle, motion blur, and sound quality.
We also consider ease of use and versatility. And we include scores for brand reliability and customer satisfaction, based on a survey covering 97,554 TVs owned by CR members.
Along with the underperforming TVs, we've listed alternatives for you to consider. These televisions cost about the same but have done better in our testing.
Element ELEFW328C, $100
Thanks largely to subpar HD picture quality, the 32-inch Element ELEFW328C has the dubious distinction of having the lowest Overall Score in our ratings. At just $100, it's among the least expensive 32-inch sets you can buy, but you don't have to spend more to get a better set.
What to choose instead: The Insignia NS-32D220NA20, which provides satisfying high-definition picture quality and better, though still not great sound. Right now the Toshiba 32L310U20 is priced about $10 higher than the Element, but we've seen it for as little as $95. Either way, it can at least deliver satisfying HD picture quality, a minimum requirement for many of us.
Westinghouse WR55UX4019, $380
You may be excited to see a 55-inch 4K smart TV with HDR for just $350 to $380, but you'll probably not be as excited when you watch it, because the Westinghouse WR55UX4019 has the second-lowest Overall Score in our ratings. It earns that dubious distinction with subpar high-definition picture quality, mediocre 4K, and ineffective HDR performance. It also has a fairly narrow viewing angle and below-average sound quality.
What to choose instead: Take a look at the Vizio V555-G1 and LG 55UM6950DUB. Both are 4K smart TVs that perform better, and they only cost a bit more money. The LG did a bit better with HDR and sound than the Vizio.
RCA RNSMU6036, $350
In a race to the bottom of our ratings for big sets, the 60-inch RCA RNSMU6036 edged out a 65-inch Westinghouse—the Westinghouse WR65UX4019—and its own sibling, the RCA RTRU6027-US. This 4K smart TV, found mainly at Walmart, is inexpensive for its size but earned its low Overall Score with ho-hum high-definition and 4K picture quality, and ineffective HDR. Also, its sound is below par.
What to choose instead: You'll have to pay a bit more for the Samsung UN65NU6900 or LG 65UM6950DUB, but both are 65-inch sets that perform much better in almost all regards. The Samsung had better high-def picture quality and sound, while the LG gets the edge for HDR and a wider viewing angle.
RCA RTU4300, $240
This low-priced 43-inch 4K set, the RCA RTU4300, is getting harder to find—and our recommendation is to not look for it even though it was going for around $200 during Black Friday sales. It has the lowest Overall Score of any set this size in our ratings, with so-so HD picture quality and below-average 4K. It's also one of the few 4K models in our tests that doesn't support HDR.
What to choose instead: You don't really have to spend more to get a better-performing set. Our picks include the Samsung UN43NU6900 and the Vizio V405-G9. The Samsung has satisfying HD and 4K picture quality, plus a wider-than-average viewing angle. The Vizio delivers similar picture quality scores but does a bit better for HD. Both are smart TVs with access to streaming services.
Hitachi 50C61, $240
The Hitachi 50C61, a basic 50-inch 4K TV without any smart TV features, offers unimpressive performance. Its HD picture quality is rated only Fair—among the worst of any of the sets we've tested—as is its 4K performance. It's also one of the few 4K sets in our ratings that lacks any support for HDR technology.
What to choose instead: You will have to spend a bit more to get better performance. The Hisense 50H8F does a nice overall job in terms of picture quality and uses the Android TV smart TV system, which has Google Assistant built in; it will also support Amazon Alexa. The LG 50UM7300PUA is a bit more expensive but has a higher Overall Score, better HD picture quality, and better, if not great HDR. It, too, is a smart TV with built-in support for both Amazon Alexa and Google Assistant digital voice assistants.