The TVs Coming From Hisense, LG, Samsung, Sony, and TCL in 2022
This year you'll see some new OLED TV tech, more LCD sets with Mini LED backlights, and screen sizes closing in on 100 inches Just days into the new year, we already have a good idea of what TV shoppers can expect in 2022, starting with more 8K sets, more LCD sets that use Mini LEDs in backlights, plus some interesting developments in OLED TVs, which traditionally have topped our TV ratings.
In fact, one of the big surprises at the Consumer Electronics Show (CES) in Las Vegas this week is an OLED TV tech that marries the traditional benefits of OLED TVs—rich, deep blacks, high contrast, and unlimited viewing angles—with quantum dots, which can produce a wider range of more vibrant colors. We expect to see the first of these new QD OLED TVs from both Samsung and Sony later this year.
Shoppers can also expect to see more jumbo-sized TVs—many with screens that measure 85 inches or more—at more affordable prices. A few TV brands have announced TVs with screen sizes of almost 100 inches.
While many companies released information about their 2022 TVs this week at CES, which is being held both in-person and virtually, details on specific models, pricing, and availability were slim. We'll have more to report closer to when the TVs actually ship.
Hisense, which like TCL has emerged as a fast-growing alternative to the major brands, will split its focus in 2022 between conventional TVs and its emerging short-throw laser projector business. We think more consumers will be interested in Hisense's TV plans.
It's clear that Hisense is planting a stake in the step-up TV business with its line of ULED TVs, the name it gives its higher-end sets that use quantum dots to produce a wider range of colors. One plus for consumers was the announcement that the company is doubling its warranties on all ULED models from one to two years.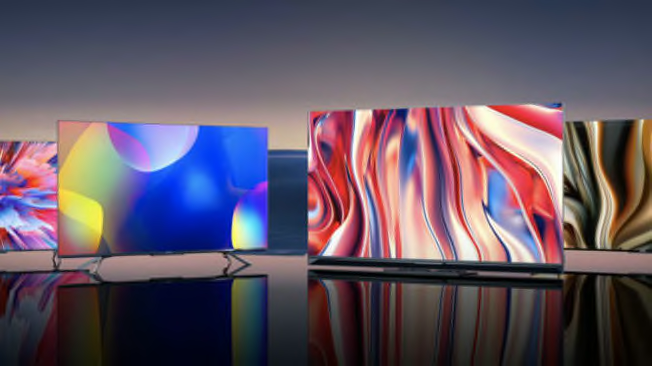 This year, all Hisense ULED TVs will move to the Google TV platform, which has built-in Google Assistant and Chromecast smart TV platforms. Many sets will get Dolby Atmos immersive audio, as well as gaming features such as low-latency modes and variable refresh rates. All but the lower models will come with ATSC 3.0 tuners, so you can use an antenna to receive new Next-Gen TV over-the-air broadcasts when they become available near you.
Hisense's new flagship U9H sets will feature increased brightness—up to a claimed 2,000 nits—and use Mini LED backlights with more than 1,280 full-array local dimming zones. Just below these sets will be the U8H models, with many of the same features, though with peak brightness of 1,500 nits. This year, U8H sets also get Mini LED backlights. For HDR (high dynamic range) performance, both series support Dolby Vision and Dolby Vision HQ, HDR10, HDR10+, and HLG HDR formats, as well as Filmmaker mode and Imax Enhanced mode.
Unlike most companies, Hisense announced prices and availability for its 2022 sets this week. The 75-inch U9H set will be available in late summer for $3,200, while the UH8 sets will arrive in midsummer in 55-, 65-, and 75- screen sizes. Prices start at $1,099.
The U7H Series sets—which arrive in midsummer in 55-, 65-, 75-, and 85-inch screen sizes, with prices starting at $800—target gamers with many of the same features, but at a lower price. They lack the Mini LED backlights and higher brightness found on models in the two top series, but do come with the Next-Gen TV tuner. The U6H-Series sets, with prices starting at $580, extend the ULED TV platform to a wider group of consumers looking for 50- to 75-inch TVs.
There are also a range of even lower-priced non-ULED sets. We expect to buy and test a wide range of Hisense TVs in 2022.
This year, LG will again manage a familiar balancing act, touting improved performance in its LCD lineup while continuing to promote its OLED TVs as the pinnacle of TV performance.
As in the past, the most advanced OLED tech will go into the company's interior design-focused Gallery, or G series, sets. However, improvements are also being made to LG's C2 series lineup, which has typically offered the best bang for the buck of any LG OLED TVs. This year you'll see OLED TVs in both bigger (a 97-inch behemoth) and smaller (42-inch) screen sizes.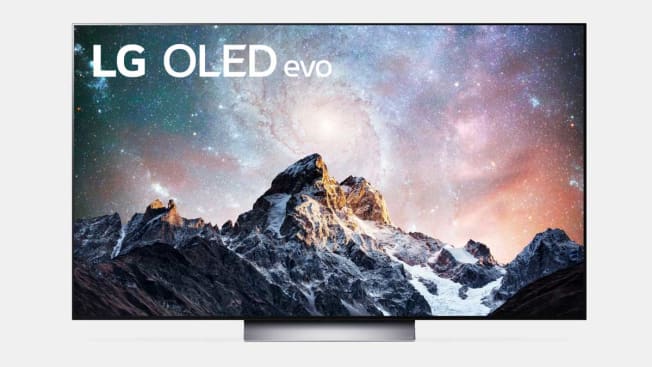 One change is that LG is rolling out its higher-performing Evo OLED panels to C2-series sets 55 inches and bigger. Last year, these panels, which use a new pixel structure to improve brightness, were reserved only for the pricier G-series models. This should help improve these sets' HDR performance, though last year's models earned top marks for that attribute in our TV ratings.
Despite using the same panel, LG says the G2 models are about 20 percent brighter than the C2 sets. The G2 sets have the company's Brightness Booster technology, which uses a more advanced algorithm and better heat dissipation to achieve higher peak brightness this year, according to the company. A new composite fiber material used in the sets will make the TVs in these series much lighter, which should make wall-mounting a bit easier and reduce shipping costs.
While the smallest OLED TV last year was a 48-inch model, this year the C2 series will include a 42-inch option. (There will also be 48-, 55-, 65-, 77-, and 83-inch C2 screen sizes.) The G2 series will get the monster 97-inch set, along with 83-, 77-, 65-, and 55-inch models.
Last year LG launched a less expensive A series, which will continue this year as A2 models. Like most companies, LG doesn't disclose pricing until the new models are close to shipping, probably two to three months into 2022. There will also be a B2 series, which differs from the A2 sets mainly in that it has a 120 hertz, instead of a 60Hz, panel. (Higher refresh rates can reduce motion blurring and have benefits for gaming.)
Like last year, the company's flagship sets will be pricey Z-series (Z2) 8K OLED sets, with an 88-inch version that's wall-mountable.
For its LCD-based lineup, LG will be continuing its QNED TVs—like we needed another acronym—that use Mini LEDs in the backlight. Though last year all QNED sets—which combine LG's own NanoCell color technology with quantum dots—used Mini LED backlights, this year it's missing from the entry-level QNED80 sets, which have more conventional full-array LED backlights with local dimming.
Once again LG's top TVs get a new, more powerful processor and AI, with features such as the ability to detect faces and objects on the screen, then analyze the info on a scene-by-scene basis to make image and sound adjustments. The processor is also used to upgrade lower-resolution content to the set's higher 4K or 8K display.
There are also improvements to the company's webOS22 smart TV system, which adds support for multiple family member profiles, so each user will see only the streaming services they watch, and get content recommendations based on viewing history. Other additions include an always-ready mode that lets you get information, display art or photos, or play music when the TV is off.
And for gamers, there are some new features, such as a Game Optimizer menu that offers better access to gaming features such as a new Dark Room mode that adjusts the TV's brightness when playing in a room with the lights off. LG now supports both the Nvidia GeForce Now and Google Stadia cloud gaming services.
Samsung's most interesting TV product this year is likely to be the one it has said the least about so far: a new OLED TV technology called QD OLED, which combines quantum dot and OLED technologies.
We'll talk more in more detail about QD OLED technology in another article, but the main difference is that like quantum-dot LCD TVs, it uses a blue light source combined with quantum dots to produce rich, natural-looking colors. While reports of Samsung working on this new TV tech have circulated for several months, the company didn't have anything to say about it beyond accepting an CES Innovations award for the development. Samsung tells us it will have more information about these new sets soon.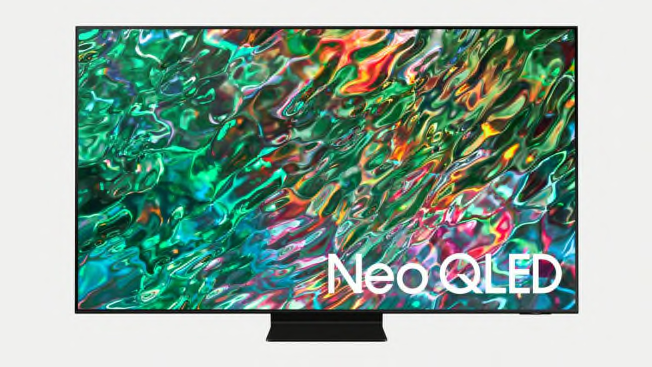 Samsung also noted that it will have a MicroLED TV—basically the LED equivalent of an OLED TV, where every pixel generates its own light, with no need for a separate backlight—in a new, smaller 89-inch screen size this year, joining the 101- and 110-inch models already available. No prices were given, but last year's model were prohibitively expensive for most consumers. The 110-inch model, for example, cost about $150,000 when it shipped last spring.
For most of us in the market for a new set this year, the bigger news is that Samsung is making improvements to its top-tier Neo QLED TVs, which are quantum dot sets that use Mini LED backlights. Without getting too technical, Samsung says it has increased brightness and contrast by increasing the number of gradations in Mini LED backlight, so it can better control the Mini LEDs.
The sets have two additional improvements. One, called Shape Adaptive Light Control, tries to analyze onscreen objects and light them more accurately. The other uses AI to analyze scenes to do a better job separating foreground subjects from the background, enabling the TV to create a greater sense of depth and realism.
One other interesting development is that the Neo QLED 4K and 8K sets will come with 4K 144Hz inputs instead of the usual 120Hz. That will enable these televisions to match the higher refresh rates we're seeing in higher-end gaming computers.
Samsung's own Tizen smart TV platform is getting a new home screen, which aggregates and organizes streaming content. It also has an Ambient mode for viewing art, photos, and even NFTs on the display.
And, yes, Samsung is diving into the world of NFT (nonfungible token), or digital art works that get traded like cryptocurrency. The company says it's launching "the world's first TV screen-based NFT explorer and marketplace aggregator," so you can browse, shop for, and display NFT art right from the TV.
Also new is a gaming hub, which will arrive later in the year. Samsung says it will let you directly launch console- and cloud-based games, while a new game bar lets you optimize gaming picture settings or zoom in on maps. A Watch Together feature lets you chat with friends while you watch TV.
Samsung also showed a new product, called the Freestyle, which is a portable projector, smart speaker, and ambient lighting device all rolled into one. It has auto focusing, keystone, and leveling features, so it can automatically adjust the projected image—from 30 to 100 inches—at almost any angle and still maintain the proper proportions. It has the same smart TV system as Samsung TVs, with built-in access to streaming services, a 5-watt omnidirectional speaker, and it and will work with voice-powered digital assistants.
A unique aspect is that it can be powered by connecting it to a standard light socket in addition to AC power and batteries.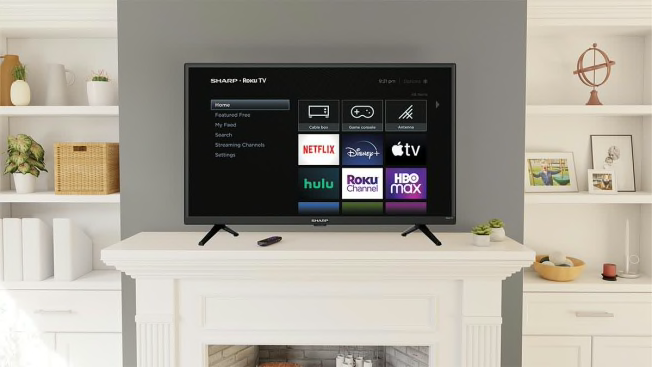 The companies resolved the issues in 2019 and we've been waiting to see when Sharp would re-enter the U.S. Market.
Reportedly, the new sets will be made in a Foxconn-run plant based in Mexico, and are expected to arrive this spring. We look forward to getting Sharp TVs back into our ratings this year.
Sony's biggest news heading into 2022 is that its new flagship A95K series will be a QD-OLED TV that kicks OLED TV performance—already impressive—up another notch. As we've mentioned, this new TV technology combines OLED and quantum-dot technologies to produce even deeper, more saturated colors in very bright scenes, according to Sony. Conventional OLED TVs can lose color in these scenes.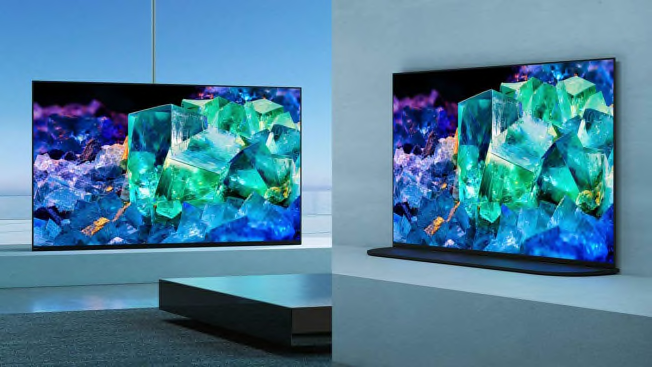 As you'd expect, the A95K has all of Sony's bells and whistles, including its Cognitive Processor, which attempts to determine how humans perceive images, then adjust the picture to make it look more natural and realistic. It does this by dividing the screen into numerous zones, then enhancing the specific areas where it believes a typical viewer would be focusing their attention, such as faces. The processing also matches audio to what's on the screen and upconverts it to 3D surround sound.
There will also be regular OLED TVs in the A90K and A80K series.
As for Sony's LCD TV Lineup, the big news is that the two top series—the Z9K and X95K—get Mini LED backlights. Sony claims its Backlight Master Drive technology will offer more control over the Mini LEDs than conventional methods.
Other features found on some top models include a new a bundled webcam called the Bravia Cam, which attaches to the TV magnetically. (It has a shutter you can close when you want to make sure it's not watching.) Also new on top-tier models is a Roku-like remote finder feature, which causes the remote to emit a beep so you can find it. There are also improved gaming features, including automatic HDR tone mapping for PlayStation 5.
Sony also says new Bravia XR TVs will have a Netflix Adaptive Calibrated Mode, which automatically adjusts image processing based on ambient light in the room.  Developed in conjunction with Netflix, it leverages the TV's built-in light sensor to show Netflix movies and TV shows at their best regardless of whether you're watching in a dark or well-lit room. Sony sets also have a new Bravia Core Calibrated mode, which appears to work much like the Filmmaker mode on other brands, automatically adjusting the image quality to reflect the filmmaker's original intent.
TCL has been an up-and-coming brand in the U.S. for the past few years, and several of its TVs have done very well in our ratings.
Starting last year with its XL Collection, TCL has been focused on big TVs, 80 inches and larger. In 2022 the company's lineup will be topped by a 98-inch QLED-set that just started selling for almost $8,000.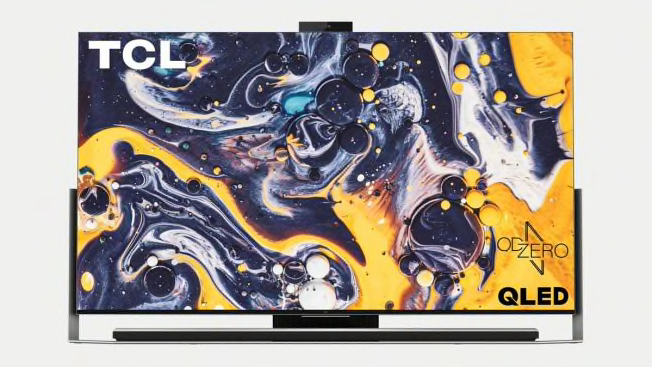 TCL offered the first Mini LED TV we ever tested three years ago, and last year expanded the technology into its popular 6-series 4K lineup. This year the company is building Mini LEDs into the new flagship TV in its XL Collection. The set is an 85-inch 8K QLED X9 model that uses a new OD Zero Mini LED backlight technology. That technology enables the company to build a set with an ultrathin profile under 10 millimeters (or about 0.4 inches) deep. 
This year, TCL will have more Mini LED TVs, along with higher-performance gaming features. TCL says that while its sets already feature Auto Game mode and variable refresh rate, and support 4K HDR gaming in 120Hz, this year's models will step up to a 144Hz refresh rate that can take advantage of gaming computers' higher-end graphics cards.
TCL also said that it will offer sets that support several smart TV platforms, including Google TV and Roku TV, in 2022. We'll have more to say about new TCL TVs as they're announced and we're able to bring them into our labs for testing.