Best Veggie Burgers: What's Really Good for You?
5 questions to ask before you buy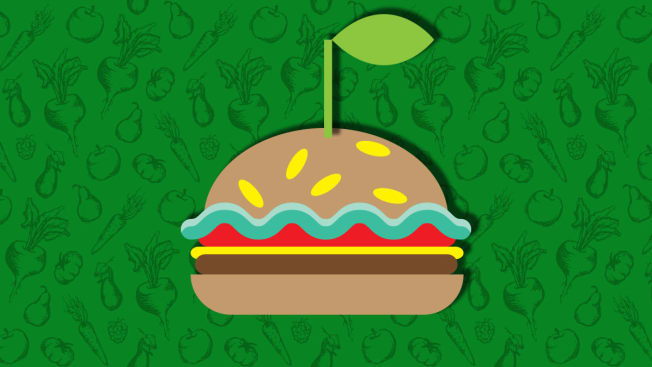 With the word "veggie" right in its name, you might assume that any veggie burger is naturally a healthy choice. But beyond being made sans meat, the ingredients in plant-based burgers on the market vary widely. (Spoiler alert: Actual veggies often do not factor prominently.) Their nutritional profile is also often inconsistent, says Ellen Klosz, a Consumer Reports nutritionist. Here are five details to check before you toss that box of veggie burgers in your shopping cart:
1. What's the Protein Status?
While beef and turkey burgers contain around 22 grams of the satiating nutrient per serving, we found that veggie burgers can pack anywhere from 4 to 23 grams per patty.
Some veggie burgers contain grains and beans as their protein source, while in others the primary ingredient is soy protein isolate. This is a powder made from defatted soybeans that have been dried and processed to remove the sugars and dietary fiber, leaving the protein behind. It's a highly refined ingredient, and some of the beneficial compounds in soy may be lost in processing.
3. Is It Sneaking In Salt?
The veggie burgers we tested had sodium counts anywhere from 15 mg to 500 mg per serving. Look for one that contains less than 15 percent—around 350 mg—of the daily limit of 2,300 mg, Klosz says. Some products are naturally lower in sodium, and some brands offer versions that have less sodium than their original counterparts. Amy's California, for example, has a "light in sodium" version with half the sodium (250 mg vs. 500 mg) of the original. In our tests, both versions received Very Good taste ratings.
4. Does It Supply a Decent Amount of Fiber?
Depending on what a veggie burger is made with, it may or may not be loaded with fiber, a nutrient responsible for some of the heart-health benefits of eating more plant-based foods, among other things. "Fiber-rich foods may help you feel fuller longer, lower blood cholesterol, control blood sugar levels, and maintain bowel health," Psota says. The fiber count in the veggie burgers we tested ranged from 2 to 6 grams. If you choose a burger that's lower in fiber, balance it with a side of sautéed leafy greens and a hearty whole-grain roll.
5. What's the Calorie Count?
The veggie burgers in our tests had between 100 and 360 calories per patty—and that's before you add the bun or any toppings. Calories, of course, aren't the only nutritional consideration—some higher-calorie burgers are made with nutrient-dense ingredients such as whole grains, beans, and seeds.
Balance the calories in your burger with what you're putting on the rest of your plate. Forgoing a bun can save you about 120 calories. You can serve the burger on top of a salad or wrapped in lettuce leaves instead, Psota says. But if it's just not a burger unless you eat it with bread, choose a lower-calorie burger and opt for a whole-grain roll.