When you shop through retailer links on our site, we may earn affiliate commissions. 100% of the fees we collect are used to support our nonprofit mission.
Learn more.
It's the holidays, and you need to get one more little gift for your youngster. But what do you get a child who's got everything from an Apple TV to a Nintendo 3DS? More video games, obviously.
When a gift card won't do, these mobile games are great for those with short attention spans, imaginative brains, or all the patience in the world. The games challenge players to capture cute spirits, fight drooling monsters with magical powers, or just go for a pretty hectic snowboard ride, all from under a Christmas tree.
If you don't want to give your teenagers games that are a little more mature, the ones on this list are perfect for any age. They're also portable, perfect if your progeny has a phone or tablet—or just commandeers yours.

Yo-Kai Watch (shown above)
Remember Pokémon? Pikachu, Pokéballs, Game Boys, etc.? The video game franchise that's become synonymous with games for kids now has a spiritual successor—Yo-Kai Watch—and instead of collecting monsters, you'll be befriending spirits based on Japanese folklore.
In Yo-Kai Watch, you play as either Nate or Katie, a child who finds a friendly Yo-Kai that helps or battles other spirit-based creatures. And if your little ones ever get tired of playing this quirky and simple RPG, there's always the tie-in anime to watch.
Genre: RPG
Price: $29.99
Platform: Nintendo 3DS
Tearaway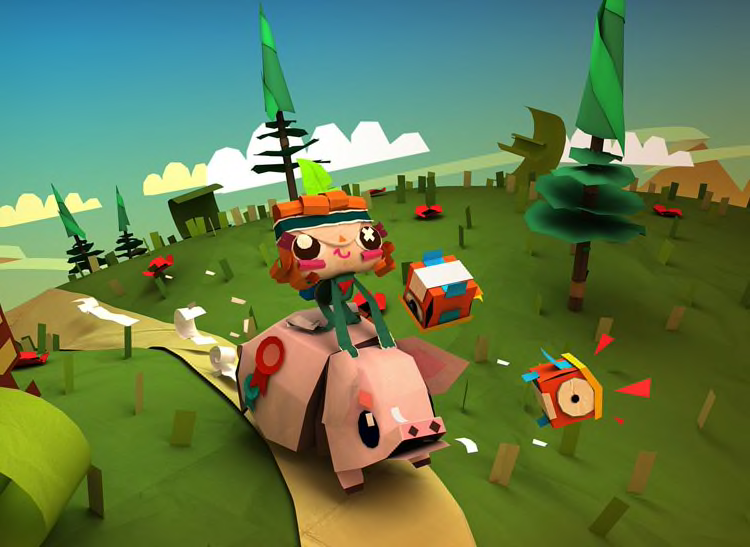 Tearaway puts players in a papery world where sheets, reams, and folds of paper create a colorful and interactive setting. You play the adventure game as both a paper messenger and as yourself; the plot revolves around you delivering a message to . . . yourself. It's a little weird.
Sony's touch-sensitive consoles let you use the rear touchpad on the PS Vita to stick your fingers through the paper-thin floor to help your messenger out, or the PS4's touchpad to draw objects. You can even use the optional PlayStation Camera to import your own designs and textures, personalizing your world with your favorite T-shirt or picture.
Genre: Adventure
Price: $19.99
Platform: Sony PS4, PS Vita
Steven Universe: Attack the Light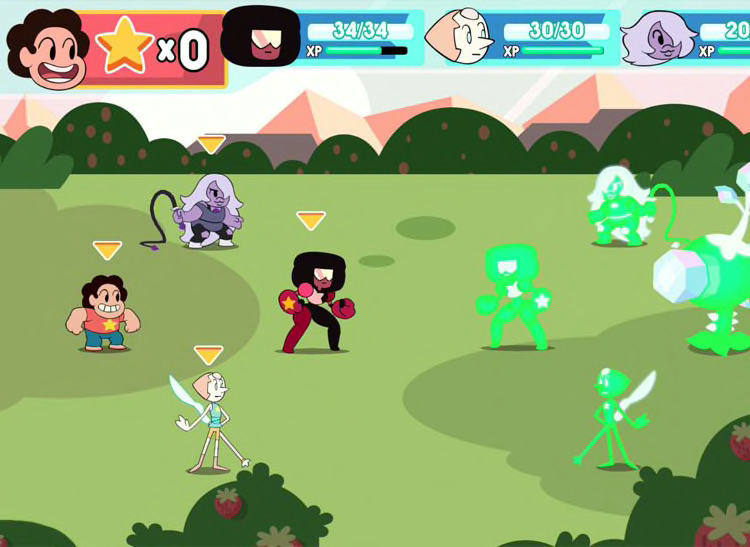 Steven Universe: Attack the Light is a more traditional RPG featuring the cast of the Steven Universe animated TV show. The game has you traversing various environments in the Universe family's mountain temple home, fighting monsters and uncovering treasures that give you power-ups, boosted stats, and cool moves.
True to the Steven Universe show, characters display their signature quirky behaviors, and your interactions with them can help or hurt their progress, depending on how you answer their questions.
Genre: RPG
Price: $0.99
Platform: Android, iOS
Alto's Adventure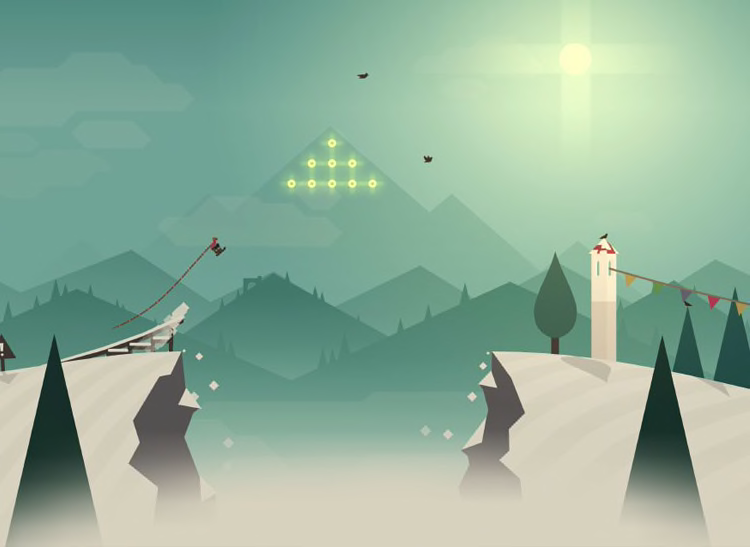 Alto's Adventure is an endless runner game, meaning the game stops when you lose. You play as one of six snowboarding characters, each with unique strengths and weaknesses, while you glide through a snowy landscape filled with towns, forests, mountains, and cliffs you have to traverse in order to continue.
Do some sick backflips, outrun llamas and angry town residents, and hit high scores in this beautiful game, available for iPhone, iPad, and Apple TV.
Genre: Racing
Price: $0.99
Platform: iOS