How long do you expect your new washer and dryer to last? Readers debate this in the comments section of Consumer Reports' online stories and, given that most machines come with a 1-year parts and labor warranty, we asked manufacturers for an answer. Here's what they had to say.
Every manufacturer stressed that to make your washer and dryer last proper installation of the machines is crucial, as is reading the manuals (especially noting what can't be washed or needs special attention, such as waterproof items), following garment care labels, loading machines without stuffing them, and using the correct amount of detergent. HE detergent should always be used in HE top-loaders and front-loaders.
For the dryer, you'll need to remove lint after every load, and clean the vent periodically. The dryer vent should also be cleared before your new dryer is installed. Here's what else the manufacturers had to say about how to make their washers and dryers last.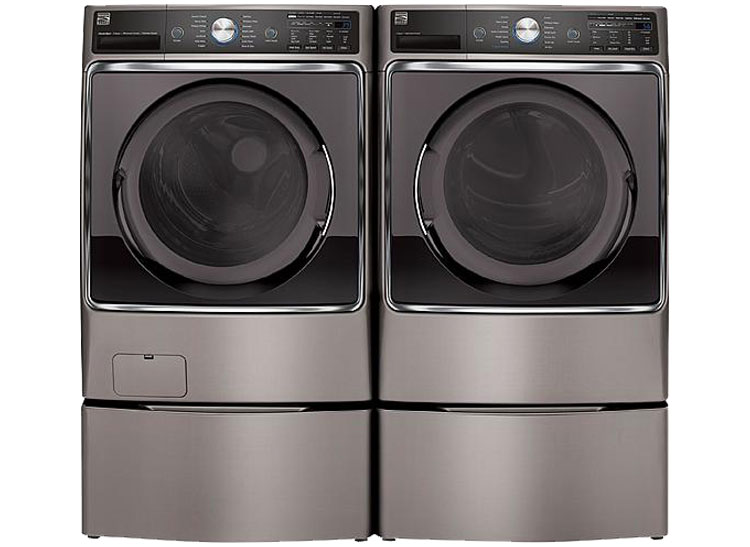 Kenmore
Consumers can expect 10 to 13 years for washers and dryers, and this is not unique to Kenmore, says Chris Granger, vice president of Sears Home Services, which repairs nearly two million washers a year across brands. He adds that about 40 percent of those repairs do not require parts, and are tied to maintenance and learning how to properly use the machine.
Of the 60 percent of repairs requiring parts, Granger says they do a variety of fixes, including water valves and electronic control boards, but no one part accounts for the majority of repairs. Control board issues they saw 15 years ago no longer exist and aren't a top failure anymore, he adds. As for electronic touchscreens versus knobs, Granger says Sears Home Services hasn't seen an increase in service rates even though there are more electronic machines.
What you can do
• Granger suggests that you improve dryer airflow with a straight rather than twisted vent, ideally metal, not plastic, and noted that the shorter the run the better.
• Clean the moisture sensor with a little rubbing alcohol if you use dryer sheets. The fabric softener can coat the sensor with a film buildup making it harder for it to do its job and determine when clothes are dry.
Kenmore couples to consider: Kenmore Elite 41072 front-loader and Kenmore Elite 81072 electric dryer, each $1,000. Kenmore 27132 HE top-loader and Kenmore 67132 electric dryer, each $700.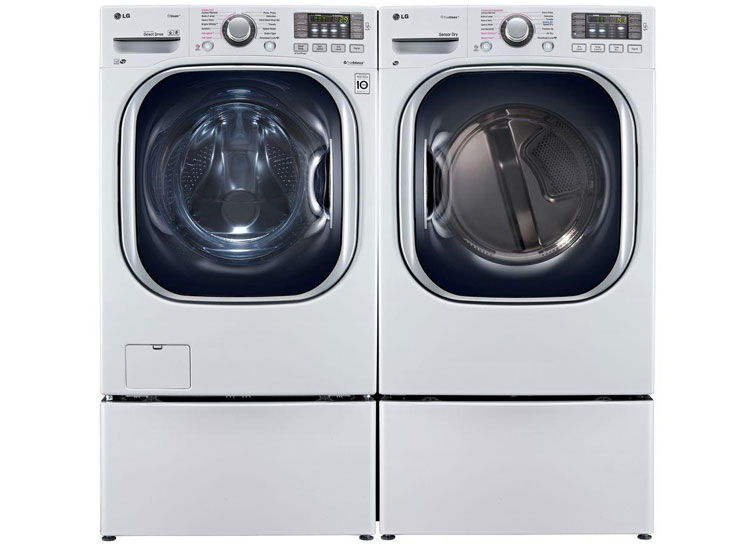 Samsung
"We design all our products to strict standards expecting a minimum 10 years under normal consumer use conditions," says Dean Brindle, director of laundry product marketing.
What you can do
• Brindle suggests running the self-clean or pure cycle to clean the washer tub after every 40 loads.
• Wash waterproof and water resistant items using the waterproof cycle or select no spin/low spin.
Samsung sets to consider: Samsung WF56H9100AG front-loader and Samsung DV56H9100EG electric dryer. Washer is $1,200; dryer, $1,300.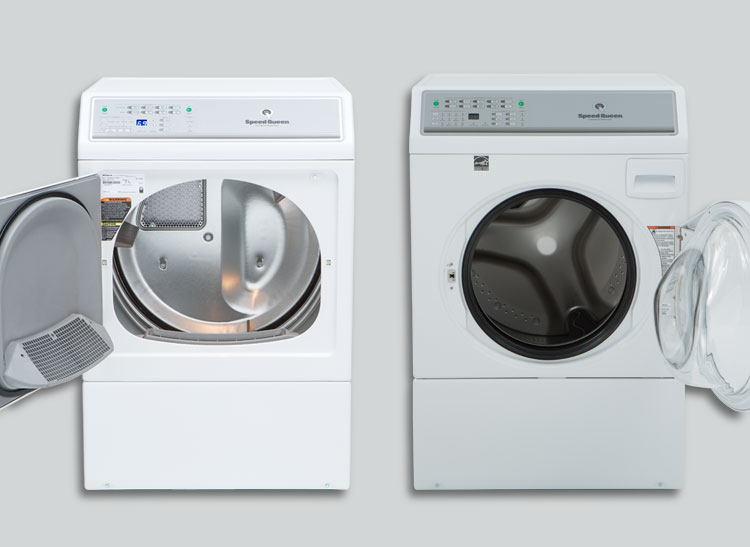 Speed Queen
"Our primary focus is with commercial laundry and the machines are designed for 10,400 cycles of average life. That's about 10 years in commercial use and translates to 25 years for the average home doing eight loads per week," says Jay McDonald, vice president North American Home Laundry Sales. Speed Queen offers a longer warranty—3 years on parts and labor for washers and dryers with mechanical controls, and 5 years for models with electronic controls.
What you can do
• McDonald says to run the washer with a full load as a small load is more prone to become unbalanced.
Speed Queen pairs to consider: Speed Queen AFNE9BSP113TW01 front-loader and Speed Queen ADEE9BGS173TW01 electric dryer. Washer is $1,900; dryer, $1,039.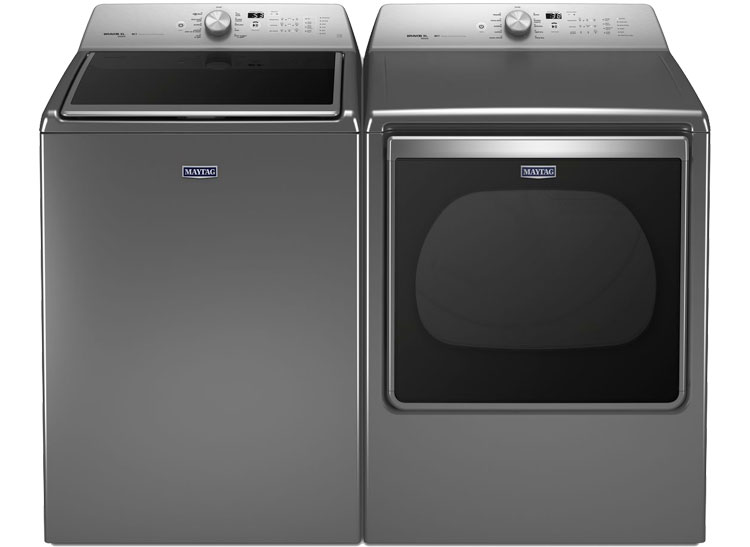 Consumer Reports' Brand Reliability Survey
Consumer Reports' latest brand reliability survey found that Speed Queen agitator top-loaders stand out as a reliable brand, and front-loaders made by LG and Samsung are among the more reliable brands. Among high-efficiency top-loaders, the kind without an agitator, no brand stands out as being the most or least reliable. See this story for details.
LG electric and gas dryers stand out as being more reliable than most other brands. See this story then click the Brand Reliability tab in the washer and dryer Ratings for details and information on other brands, and email me at kjaneway@consumer.org if you have questions.
Shopping links are provided by eBay Commerce Network and Amazon, which makes it easy to find the right product from a variety of online retailers. Clicking any of the links will take you to the retailer's website to shop for this product. Please note that Consumer Reports collects fees from both eBay Commerce Network and Amazon for referring users. We use 100% of these fees to fund our testing programs.