When you shop through retailer links on our site, we may earn affiliate commissions. 100% of the fees we collect are used to support our nonprofit mission.
Learn more.
The Consumer Electronics Show (CES) in Las Vegas is about way more than TVs, cellphones, and drones. Some of the most innovative new products on the show floor this year are the home appliances. And, when it comes to washers and dryers, manufacturers can't stop upping their game. Here are some of the cool features we found:

Samsung
Smart design doesn't just mean connected, some innovation is decidedly low-tech—like Samsung's new "AddWash" feature, available on some of its front loaders starting in May. You'll never have that sinking feeling again after you start a load only to turn around and find a lone sock or rogue towel that fell out of the basket on the way to the laundry room. With this little hinged door-within-door, you can just pop any stray items right in after the door has locked and the cycle is underway.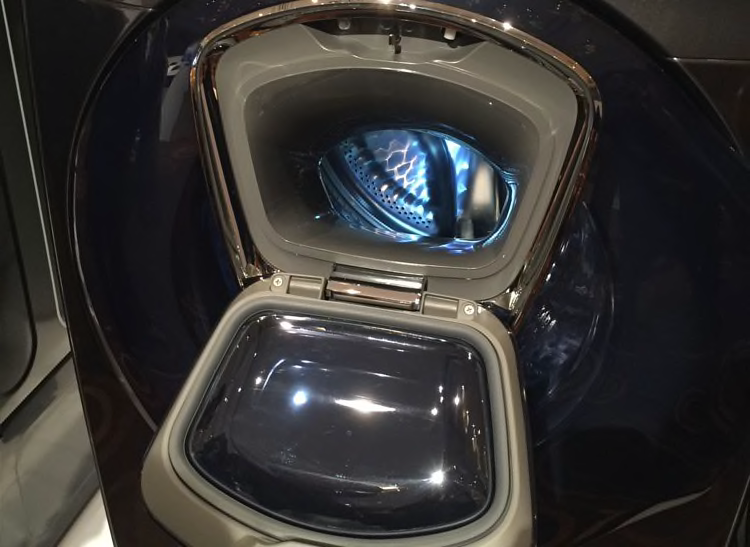 Whirlpool
Whirlpool introduced a new set of top loaders and a new front-loader pair. They're both loaded with fun features that Consumer Reports will test soon, but the one that may be most exciting for the harried laundry-doer is the new "Load and Go" feature that will be connected to Amazon's Dash order service. Once you fill the detergent dispenser, it allots the right amount for each load all while keeping track of how much you've used. When the detergent gets low, the machine lets you know it's time to order more, at which time Amazon can automatically fulfill the order and deliver it to your door.

LG
Last year LG showed it's Styler Clothing Care System, a steam closet that promises to relax wrinkles and remove odors from your clothes in minutes. Now it's finally in stores. We saw it on sale on the website of Abt Electronics for $1,600, a discount off the regular price of $2,000.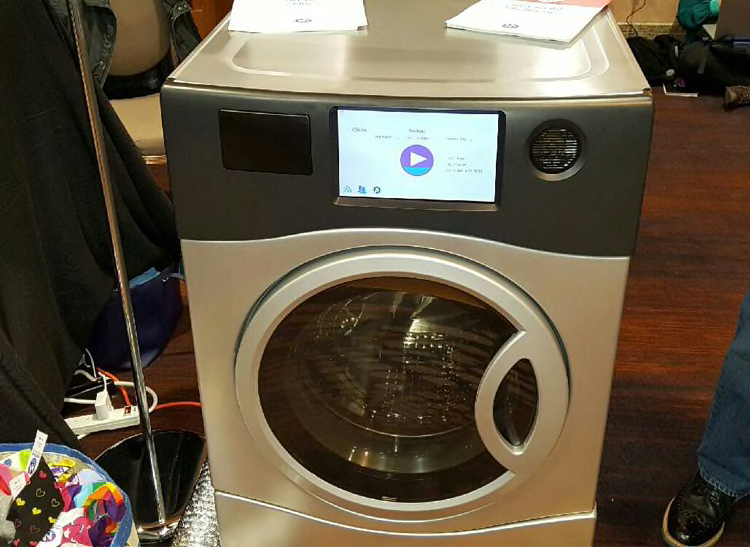 Marathon
It's rare for a new, untested company to enter the large appliance space, so the Marathon dual washer/dryer machine piqued a lot of curiosity. Designed by an Apple veteran, the small capacity machine (2.7 cubic feet) is a combo washer-dryer that promises results you'll like. It costs only $1,099, so if it works, it could easily cause some disruption in a market where you can easily spend twice that for a washer-dryer pair.
Laundroid
While doing the laundry might not be so bad, folding it always feels like a chore. So, the Laundroid could be the machine of your dreams. Toss an item of clothing into the black cabinet and within a few minutes it pops out perfectly folded. The machine is just a demo now, but the company has plans to take over household laundry by 2020. Of course, everyone who saw it at CES wants it now.
Washing Machine Buying Guide