Vision
We envision a world where consumers have access to a safe, transparent, and sustainable food system that robustly supports both human health and the health of the environment.
Much of the food we eat is produced in unsafe, unsustainable, and opaque systems that lead to 48 million Americans getting sick each year. Consumer Reports has been a leading voice on this problem for years, and we continue to fight every day for a food system that fosters transparency, promotes health, and rewards safety.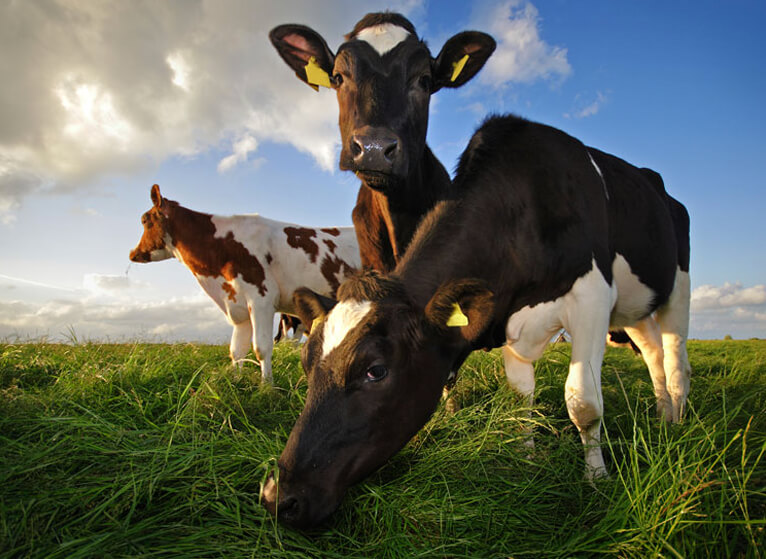 Only about 3 percent of the beef Americans consume comes from cows that are raised sustainably.
Antibiotic overuse in food animals is a significant factor in the problems plaguing our food system, contributing to a major health crisis in the form of superbugs—antibiotic-resistant bacteria that cause an estimated 2 million infections and 23,000 deaths annually. Our award-winning investigative series, America's Antibiotic Crisis, brought to light the troubling rise of superbugs, hospital infections, and overuse of antibiotics in food-animal production.
As part of our ongoing work to raise awareness about dangerous bacteria, we tested 458 pounds of ground beef. Our scientific investigation, one of the first of its kind, showed that sustainably produced ground beef was half as likely to contain superbugs as conventional beef. That investigation prompted a national discussion across top media outlets, including CBS, NBC, and Telemundo, and led to a New York Times editorial calling for stricter food-safety regulations. The differences found in our testing had a profound impact not just on the safety of our burgers but also on the entire food system.
We also made tremendous progress in our marketplace campaign to pressure fast-food chains to sell only meat and chicken raised without antibiotics. Working with partner organizations, we created a much-lauded Chain Reaction report and scorecard, which graded America's 25 largest fast-food and casual chains on their antibiotics policies and sourcing practices, with all but five of them earning an F for allowing routine antibiotic use by their meat suppliers. A number of companies responded to our findings by taking steps to curtail antibiotic use in meat production, including McDonald's, Pizza Hut, Subway, Taco Bell, and Wendy's. Producers such as Tyson, Perdue, Costco, and Foster Farms have also pledged to reduce the production of poultry from animals raised with unnecessary antibiotics.
Looking forward
Fighting to bring more transparency and safety to the food system means using our testing, our journalism, and our ability to lift consumer voices to bring about significant changes. These efforts will focus on raising awareness about food ingredients, preventing the development of pathogens, reducing chemical contaminants, and securing more useful transparent food labels so that we can all enjoy a food system that fosters and protects human health. We'll continue to partner with consumers and other organizations to advocate on behalf of consumers, and to influence industry actors to adopt safer, more sustainable practices.
23,000
Americans die each year from antibiotic-resistant infections.