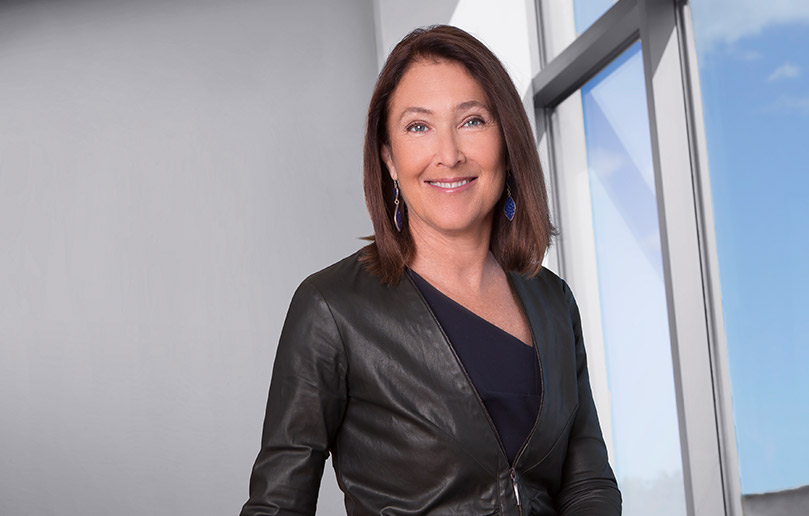 Diane Archer
Board Chair
A strategic vision for the digital age
Eighty years after Consumer Reports was first conceived, we are evolving to meet the needs of the 21st-century marketplace in ways that will heighten our relevance, engage and empower consumers, and promote a fairer, safer, and healthier world. At the same time, the Board of Directors remains steadfastly committed to perpetuating and strengthening the legacy of trust that has defined Consumer Reports since 1936.
In the two years since Marta Tellado and a new leadership team have come into the fold, we've seen the beginnings of a dynamic transformation—one that respects the best of CR's past and positions that legacy as the critical foundation for our future. The first fruits of our transformation are beginning to ripen. You can see for yourself: Our flagship website, cr.org, is richer, speedier, and smarter than ever before, while our magazine has a new look and feel as well, replete with valuable information both thought-provoking and fun.
We have also made huge strides in the digital and social media arenas, and we are now engaging hundreds of thousands of consumers each month in creative ways. Our reach is extending to students, millennials, and Latinos, to people who live to understand every product detail, and to people who love to advocate for issues they care about, be that digital privacy, safe food, or affordable health care.
The Board is working closely with Marta and her team on finishing an exciting three-year strategic plan under which CR will evolve our products and services to better meet consumer needs and launch a new membership program. We also will be piloting new services for CR members, including an initiative that delivers customized advice on the pocketbook issues of most concern to consumers.
At the same time, we are forging new alliances and building a strong community of millions of people and organizations with the capacity to shift the balance of power in the marketplace toward consumers. Along the way, we are strengthening our position as an impactful social enterprise that leverages the information and data we produce through our independent testing and data-driven analysis to empower consumers.
As we look forward to the year ahead, there is much to be excited about and much work to be done. We stand united in our commitment to harness and channel the power of consumers for a better world. The Board feels privileged to work with CR's sensational leadership and staff. We could not be more proud of Consumer Reports or more excited about our future.
– Diane Archer, Board Chair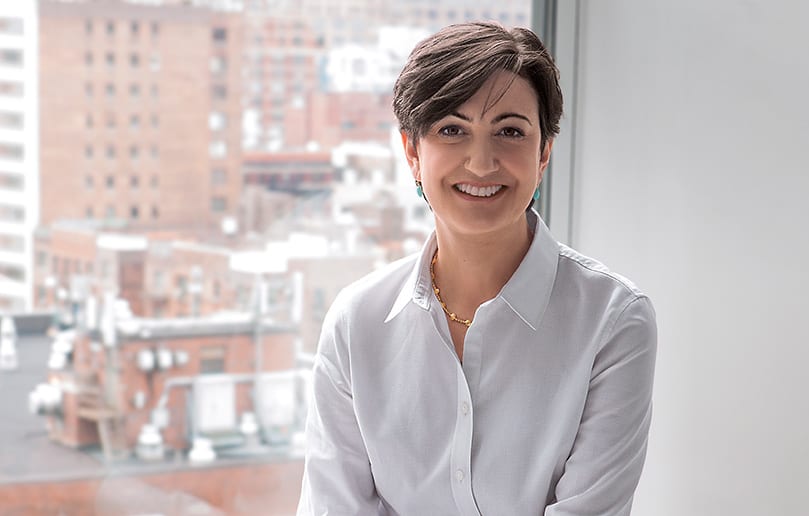 Marta L. Tellado
President & CEO
A new era of consumer power
The renowned author Leo Tolstoy once famously wrote that "everyone thinks of changing the world, but no one thinks of changing himself." At Consumer Reports, we are primed to do both, with an ambitious new strategy to create a positive impact in the lives of consumers and a bold plan for our own organization that will see us transform into a best-in-class social enterprise. The change we seek will start at home, with a fresh new visual identity built to represent us and our work to the world consistently on every newsstand and on all sorts of screens. Our new ratings are clearer, more intuitive, and simpler to navigate. And our vision for the future will sharpen our focus around the issues and markets that touch consumers' lives most acutely today.
Changing ourselves will allow us to work with consumers in new and different ways, together driving an emerging era of consumer protection and power. We will defend consumers' economic security by bringing stronger transparency, greater competition and choice, and more responsible regulatory safeguards to financial markets. We will protect consumers' privacy by championing data security standards and laws that keep pace with software innovation. We will enhance consumers' safety by deploying our legendary expertise on cars to strengthen automaker accountability so that vehicles deliver on their safety and environmental promises. We will promote consumers' health by advancing common sense solutions that reduce costs throughout the system and create better health outcomes. And we will secure all consumers' access to a safe, nutritious, affordable food system by working to reduce drug use and other contaminants in food production while fighting for accurate, transparent, meaningful labels on food.
Our ambition to make the world fairer, safer, and healthier must reflect the aspirations of consumers in every community. Our work will be fueled by consumers themselves—by their needs, their concerns, their feedback, and their stories. And it will bring us closer to a host of new audiences so that we can continue to deliver on the promise of a mission that has remained vital in the lives of millions who have looked to us through the years for trusted guidance and partnership.
Two years into my tenure at Consumer Reports, I am more optimistic than ever about what this organization is primed to accomplish with consumers in the days and years ahead. Our foundation is as strong as it has ever been: rigorous testing, fearless journalism, ironclad independence, and an unwavering commitment to the consumer interest. That foundation—along with the support, values, and insights of those we serve—has readied us for the challenges and opportunities to come. As we shine a light forward on the work ahead, this year's annual report shines a light back on the path we've traveled with consumers to make that progress possible.
– Marta L. Tellado, President & CEO