Vision
We envision a world where consumers enjoy a financial system with economic integrity—one providing both value and security at each and every stage of their lives.
So much in consumers' lives depends on the integrity of our financial systems—from educational aspirations to the ability to enjoy retirement, and everything in between. Too often, however, these financial markets are challenging for many consumers to navigate and filled with unaccountable actors, limiting basic fairness and the ability to make informed and responsible decisions. Consumer Reports is fighting to ensure that all consumers have access to transparent, accountable markets and the information they need to secure and protect their economic future.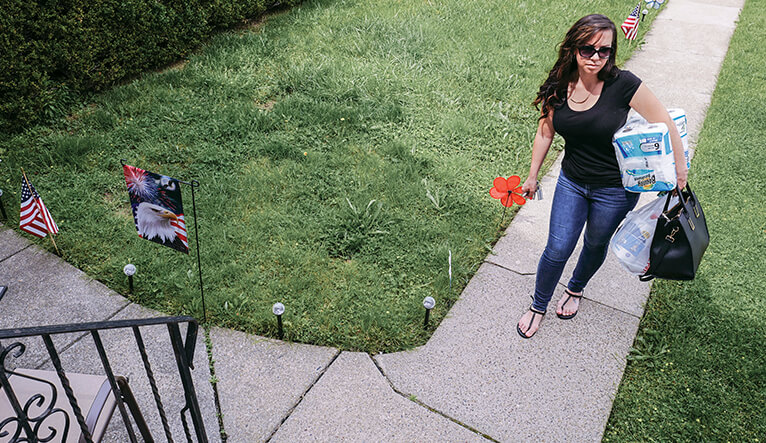 Jessie Suren was raised by a single mom who worked in the restaurant business and pushed Suren to get an education. Suren took out the maximum she could in student loans but says no one talked to her about whether she could afford the debt she was taking on.
Critical to reaching that goal is rebuilding the integrity of one of the first major financial markets that many consumers enter into as young adults: education finance. Across the country, 42 million Americans collectively carry about $1.3 trillion in student debt, and nearly two-thirds of college students now leave school with loans.
As part of our effort to address this crisis, we collaborated with Reveal from The Center for Investigative Reporting to produce a special report on student debt, investigating the market dynamics driving this problem and its impact on consumers. Our comprehensive multimedia feature highlighted the faces of student debt—people like Jessie Suren, a 28-year-old earning $39,000 per year selling vacation packages, who borrowed $72,000 and now owes $90,000. Though it is essential for students to read the fine print when choosing to borrow money, it isn't easy to see the full picture of a loan when the true costs are hidden by those who stand to profit. This is something our investigation brought to light, driving conversations on social media and sparking discussion among educators, government officials, and influencers.
The challenges of navigating complex financial products and services persist throughout life, including in retirement, where millions of vulnerable Americans are at risk of losing their life savings to predatory practices and scams. As part of our work to build awareness of this troubling problem, we shined a light on pricey schemes that prey on seniors and their families, a population that loses billions of dollars each year to fraud.
Looking forward
Our fight for fairness and transparency continues as we strive to safeguard consumers, no matter what age they are. We believe that consumers' economic lives should be free from the influence of predatory actors or discrimination—and we will not stop fighting until every consumer has the opportunity to make informed choices when it comes to planning, saving, and investing in their future.
42
million people owe $1.3 trillion in student debt