When you shop through retailer links on our site, we may earn affiliate commissions. 100% of the fees we collect are used to support our nonprofit mission.
Learn more.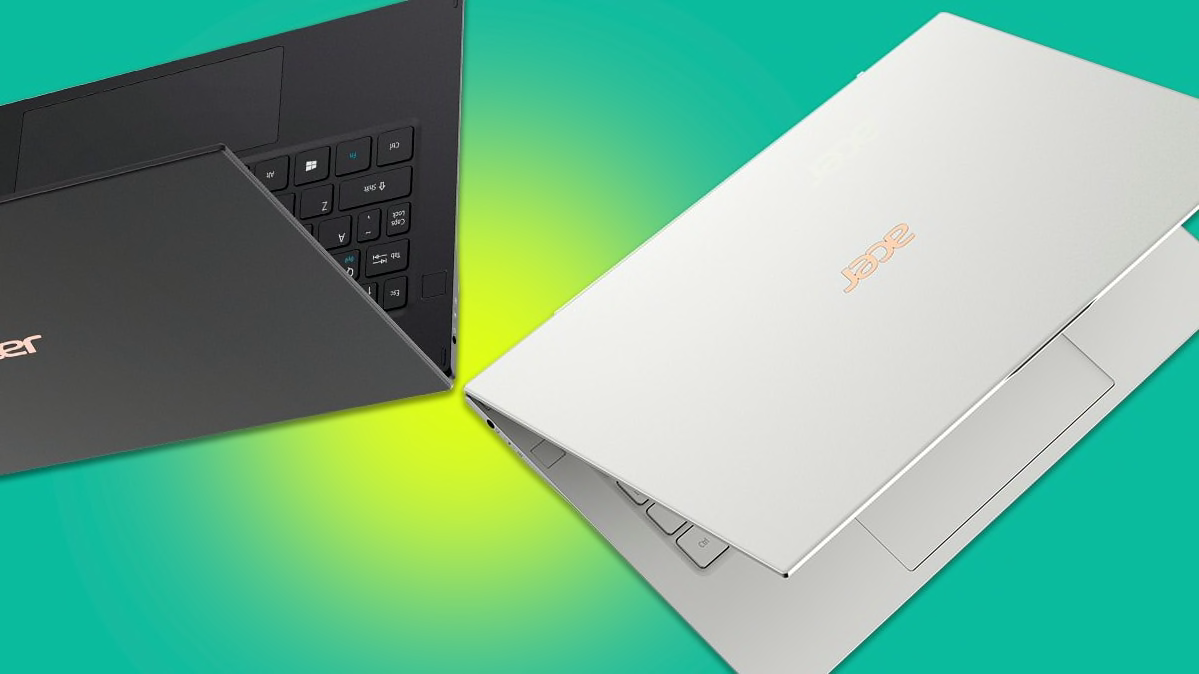 Consumers who've been holding on to an aging laptop may find more than a few reasons to spring for a new one this year.
That's because the next generation of laptops, the first of which were introduced at consumer electronics trade show CES this week, promise better performance and a bigger bang for your buck. Such advances are the result of companies like AMD, Intel, and Nvidia, which make the core components that power most laptops.
For instance, Intel has dominated AMD in laptop processors for years, but that may no longer be the case. Laptop makers Asus and Dell say some models coming out this year will incorporate AMD's new Ryzen processors, which have won over desktop computing enthusiasts in recent months—at prices that typically undercut Intel's offerings. Intel's latest Core i7, for example, can be found online for around $400, while the latest Ryzen 7 is closer to $300.
AMD chips are also poised to appear in Chromebooks for the first time, which is good news for consumers with limited budgets and modest computing needs.
And, as AMD turns up the heat, Intel is pushing ahead with Project Athena, encouraging PC makers to develop laptops with built-in 5G (the next generation of cellular internet that promises much faster speeds) and artificial intelligence, which Intel claims will help automatically optimize the system's performance. Much like Intel's efforts in the early 2010s to get PC makers to develop thin and light "Ultrabooks," this will be one of the more closely watched stories in the months ahead.
Then there's Nvidia, whose powerful RTX graphics cards are scheduled to show up in laptops made by Acer, Alienware, HP, Lenovo, and others before the end of January.
The graphics cards debuted last autumn for desktop computers and give video games more realistic lighting and more fluid animation at higher resolutions than the company's older GTX graphics cards. Laptops with these new cards are likely to be expensive, but as with many tech leaps, the same advances will eventually make it to more mainstream models, too.
Here's a closer look at what to expect in the year ahead.
Low-Priced Chromebooks With Punch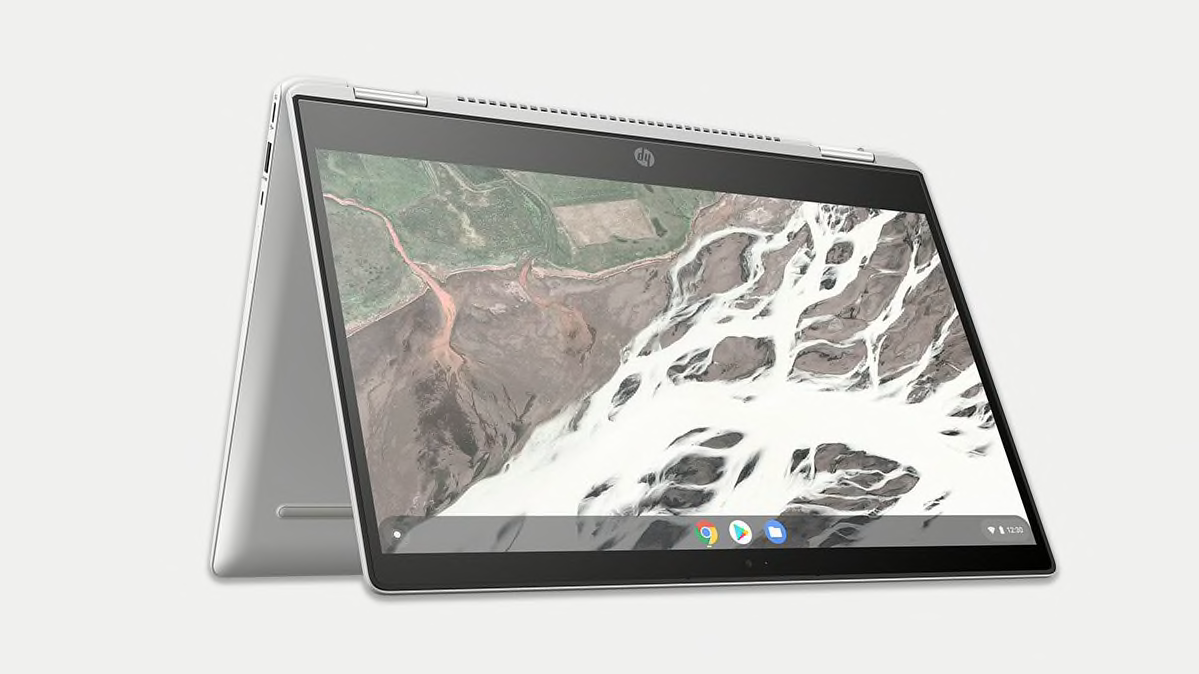 Several low-priced Chromebooks with solid specs will be available in stores within the first few months of the year. These are laptops best suited for consumers who only do relatively simple things like browse the web, read email, or edit text documents. (Consumers with an eye toward more advanced tasks like editing video or managing a large photo library would be better served with a Mac or PC laptop.)
Among the more interesting models is the new HP Chromebook 14 (above), which marks the first time that an AMD processor will be used in a Chromebook. The computer is expected to cost $269 when it ships later this month.
While we can't vouch for the model's performance until we test it in our labs, the specifications provided by HP (4GB of memory and 32GB of storage) suggest a 14-inch notebook that's plenty powerful for everyday tasks.
The price also includes 100 gigabytes of Google Drive cloud storage free of charge for two years, a $48 value at the standard cost of $2 per month.
Acer will soon have an AMD-powered Chromebook of its own, too. The 15.6-inch Chromebook 315 can be set up with 4GB or 8GB of memory and 32GB or 64GB of storage. It will be available early this year for $279.
AMD technology also means you'll have an easier time watching high-resolution video without skips and pauses, as long as your internet connection can keep up.
Greater Choice in Processors
The processor is like the brain of your computer, and you'll want a fast one at a reasonable price.
AMD's Ryzen processors attracted great interest in 2018 from enthusiasts and gamers who appreciated their speed and saving around $100 compared with similar models with Intel processors.
Now, wider use of AMD's Ryzen processors ultimately means more choice, and ideally even lower prices, for consumers.
So far, Acer, Asus, Dell, HP, Huawei, Lenovo, and Samsung have all said they will start selling laptops featuring Ryzen processors this year. Those laptops range from mainstream models such as the Dell Inspiron to high-end gaming models like Asus's TUF Gaming laptops. Some IdeaPad laptops from Lenovo will also be equipped with Ryzen processors.
Of course, Intel isn't going to let AMD encroach on its turf without a fight. Its 9th-generation Core processors unveiled for high-end desktop computers late last year will be available for laptops by the end of January.
More Powerful Gaming Laptops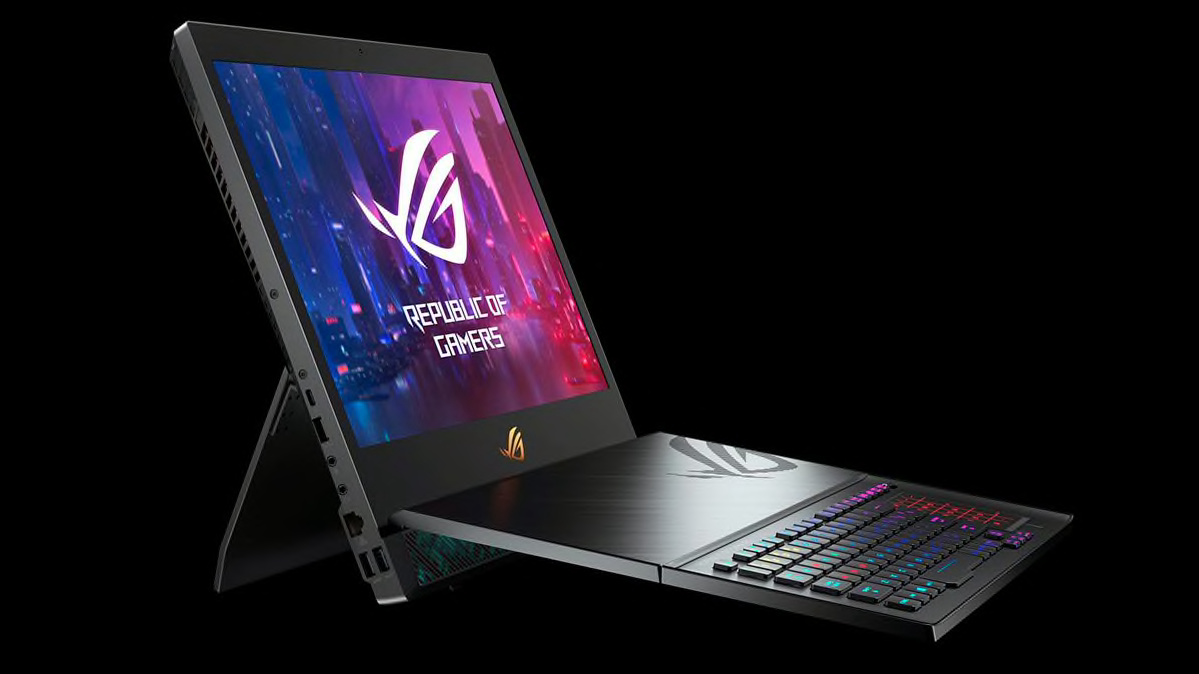 While a gaming laptop may not appeal to most consumers, those who need a powerful portable computer find them useful.
Just this week, Nvidia announced that its new RTX graphics cards will be available in the coming months in laptops made by Alienware, Asus, Dell, Lenovo, Razer, and others. The cards, which debuted late last year for high-end gaming desktops, allow for even more realistic graphics in games.
One of the more unique laptops unveiled at the CES tech trade show comes with a top-of-the-line Nvidia RTX 2080 card. Like the Microsoft Surface Pro, the Asus ROG Mothership GZ700 (above) lets you detach the 17.3-inch, 4K display from the keyboard.
Asus hasn't announced pricing details, but the device is expected in April. Given that it weighs a hair more than 10 pounds, however, you may not want to cart it with you to the local coffee shop.
Other models expected to offer RTX graphics cards include Acer's Predator series laptops, which start at around $1,800, and Alienware's m15 and m17 laptops, which start at $1,580.