5 top vacuum cleaners for allergy sufferers
The best vacuums for containing dust and keeping emissions low
Published: March 23, 2015 04:00 PM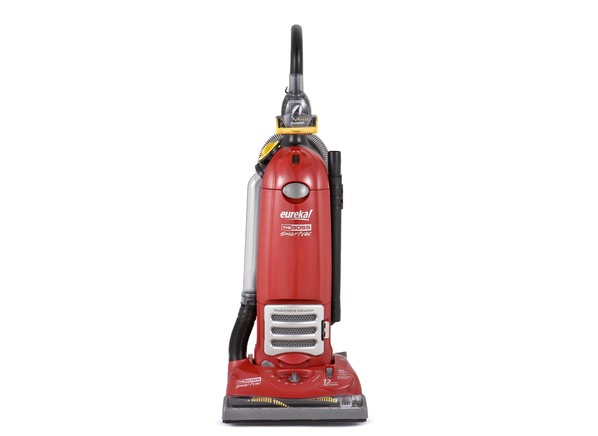 With the spring comes tough times for anyone who suffers from allergies. Vacuuming is one of the best ways to clear the air in your home, right up there with banning smoking indoors, minimizing use of candles and wood fires, and using exhaust fans in kitchen, bath, and laundry areas. But if your vacuum is spewing out much of the dust and debris it collects, you could be doing more harm than good by stirring up the dust that has settled on surfaces. Here are several vacuums from Consumer Reports' vacuum Ratings, both bagged and bagless, that minimize emissions while cleaning up—and at reasonable prices:
Moderately priced at $160, this bagged upright is a smart pick if you have carpets and pets, though other models had better airflow for attachments. In addition to top-notch carpet and bare-floor cleaning, pluses include manual carpet pile-height adjustment, which is more precise than automatic systems at matching the brush to the surface, and a brush on/off switch to safeguard bare floors and prevent scattered dust and debris. One feature you don't get: suction control to help protect drapes when using tools.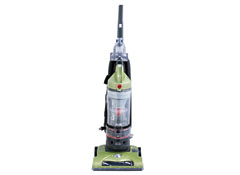 Impressive cleaning and superb pet-hair pickup helped put this $130 bagless upright on our winner's list. The Hoover delivered lots of suction for tools and includes manual carpet pile-height adjustment and a retractable cord. Another plus: This relatively light machine weighs just 18 pounds. Two things this value-priced model doesn't include are suction control and a brush on/off switch.
Consider this $230 bagged canister if you want capable cleaning and airflow for tools at a moderate price—and don't have a dog or cat. Strengths include impressive carpet and bare-floor cleaning, along with strong suction for tools. And even though this machine is heavy at 23 pounds, we found handling to be relatively easy. You get manual carpet pile-height adjustment, suction control, a brush on/off switch, and the retractable cord found on many canisters. But pet-hair pickup was only so-so.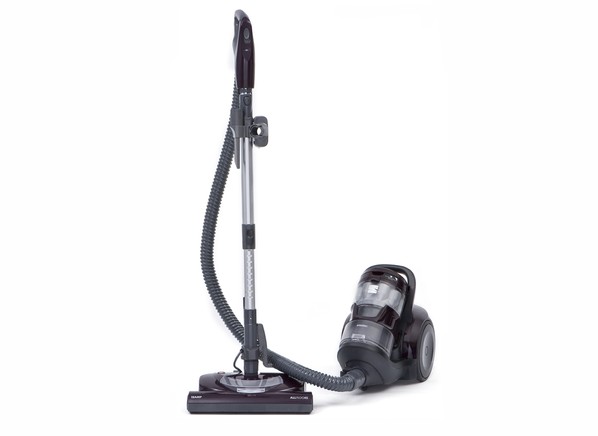 Impressive cleaning, lots of airflow for tools, and fairly quiet running helped make this bagless canister a top pick. The $350 Kenmore, priced in the ballpark of most bagless canisters, is also a great choice for picking up after cats or dogs. Key features include manual carpet pile-height adjustment, suction control, a brush on/off switch, and a retractable cord. But handling this vacuum's 23 pounds takes some muscle.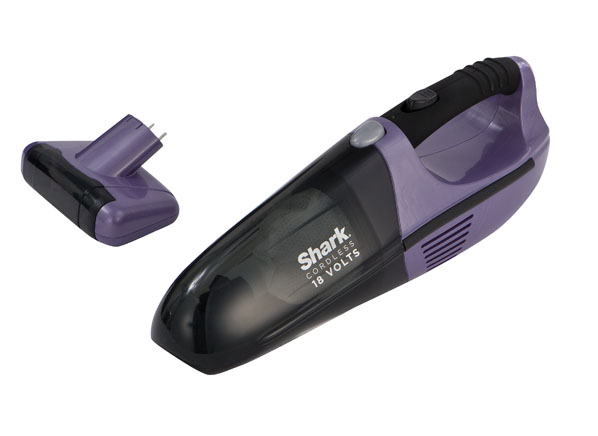 We don't test hand and stick vacuums as comprehensively as full-size vacuums, since they're primarily for spills and other quick tasks. But impressive surface cleaning on carpets, with even better performance with bare floors and edges, are chief strengths of this 18-volt hand vacuum from Shark. The $60 battery-powered model is also adept at picking up pet hair. In fact, it's the only recommended hand vacuum that keeps its emissions low. Helpful features include a replaceable battery, a fairly spacious dust bin, and an electric rotating brush that adapts for vertical surfaces. The vacuum can also stand on its wall-mountable charging base for easy placement on a counter.
Need a new vacuum?
Our vacuum cleaner Ratings of upright, canister, hand, and stick vacuums currently has more than 140 models, and we're prepping results of new robotic vacs as well. (Alongside our performance Ratings are survey-based brand-reliability Ratings.) Be sure to see our buying guide for vacuums before you narrow down your choices.

—Ed Perratore (@EdPerratore on Twitter)