When you shop through retailer links on our site, we may earn affiliate commissions. 100% of the fees we collect are used to support our nonprofit mission.
Learn more.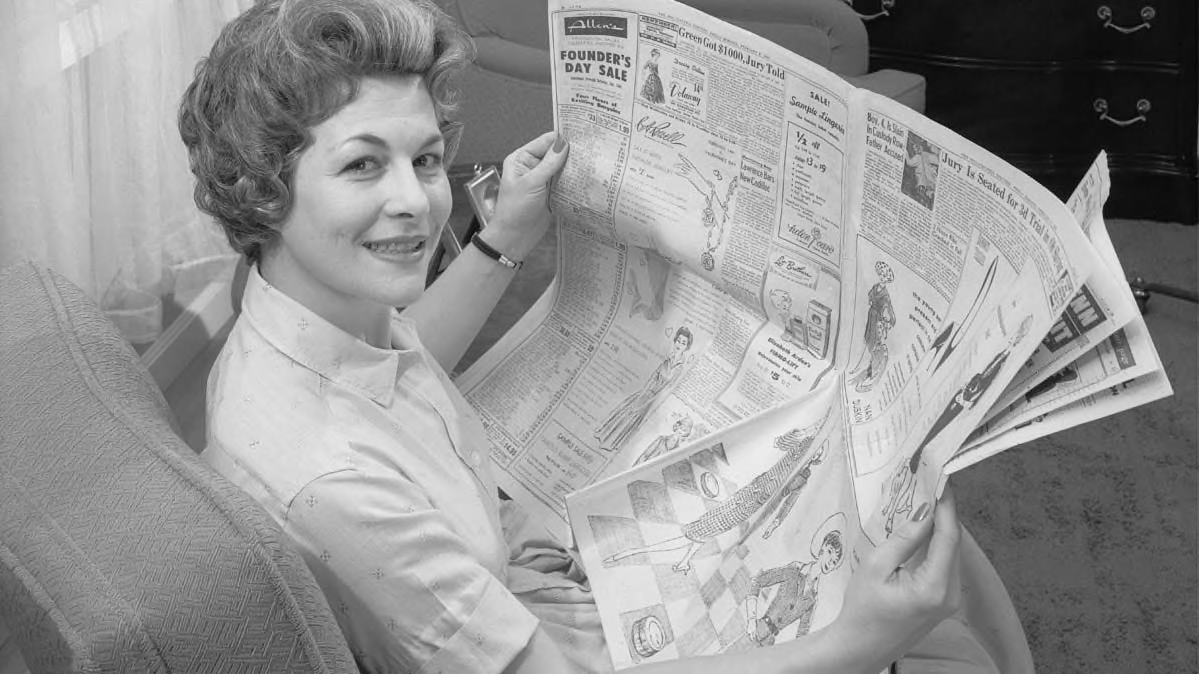 Marketers want their products and services to be noticed and applauded, but sometimes the attempt backfires. When it does, our eagle-eyed readers let us know, submitting examples of rip-offs, poorly worded ads, half-empty packaging, outlandish claims, and goofs that have made them laugh out loud.
Some Real Turkeys for You
Thanksgiving foul-ups aplenty—including price-challenged stuffing and very big birds.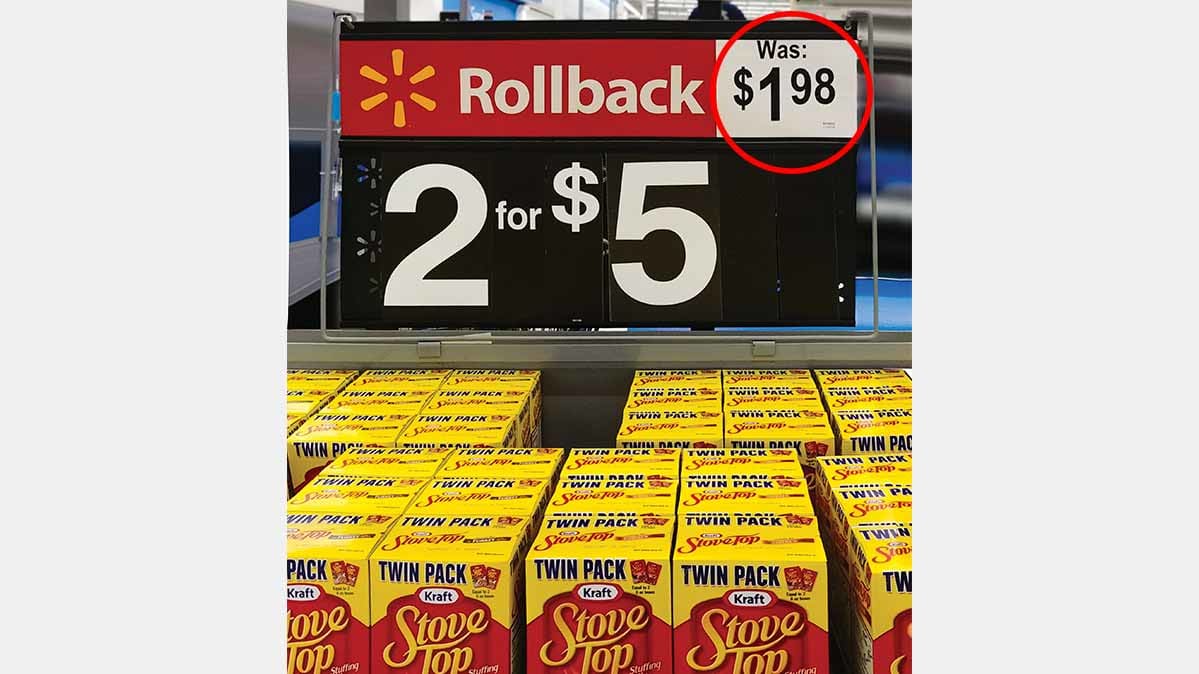 Stove Topsy-Turvy
This isn't the stuffing good sales are made of.
Submitted by Tom Dare, Lakewood, CO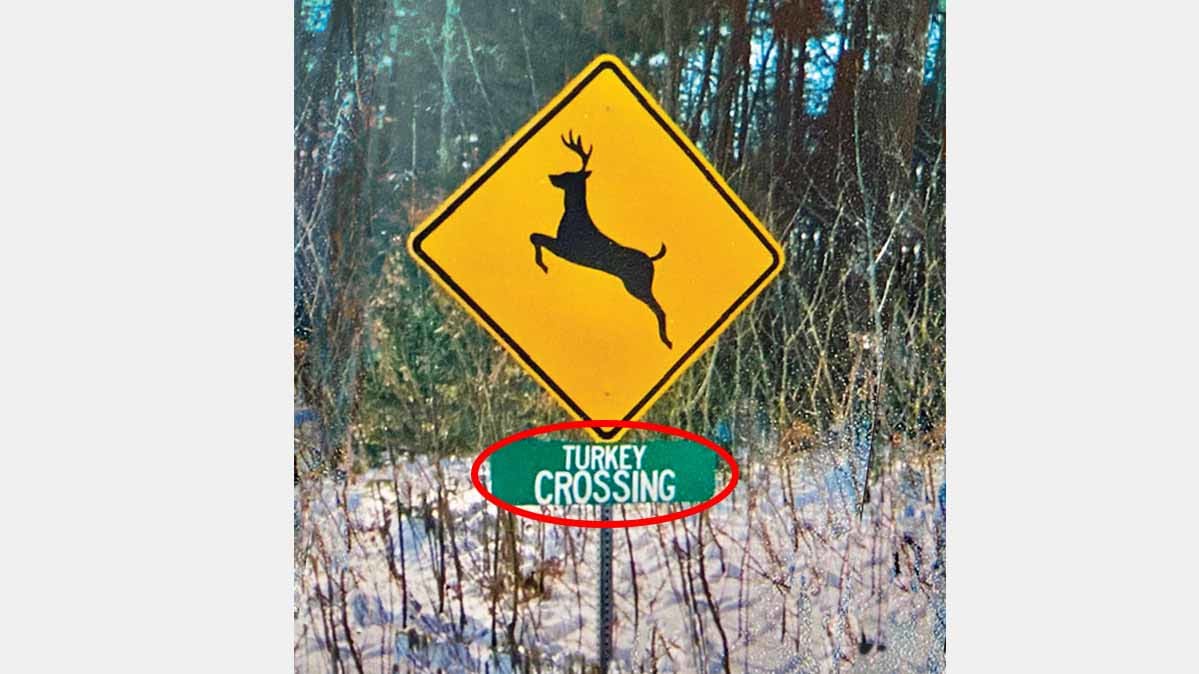 Oh, Deer!
Better keep an eye out for the rare horned turkey this season.
Submitted by Marilyn McNamara.
Seen in Syracuse, NY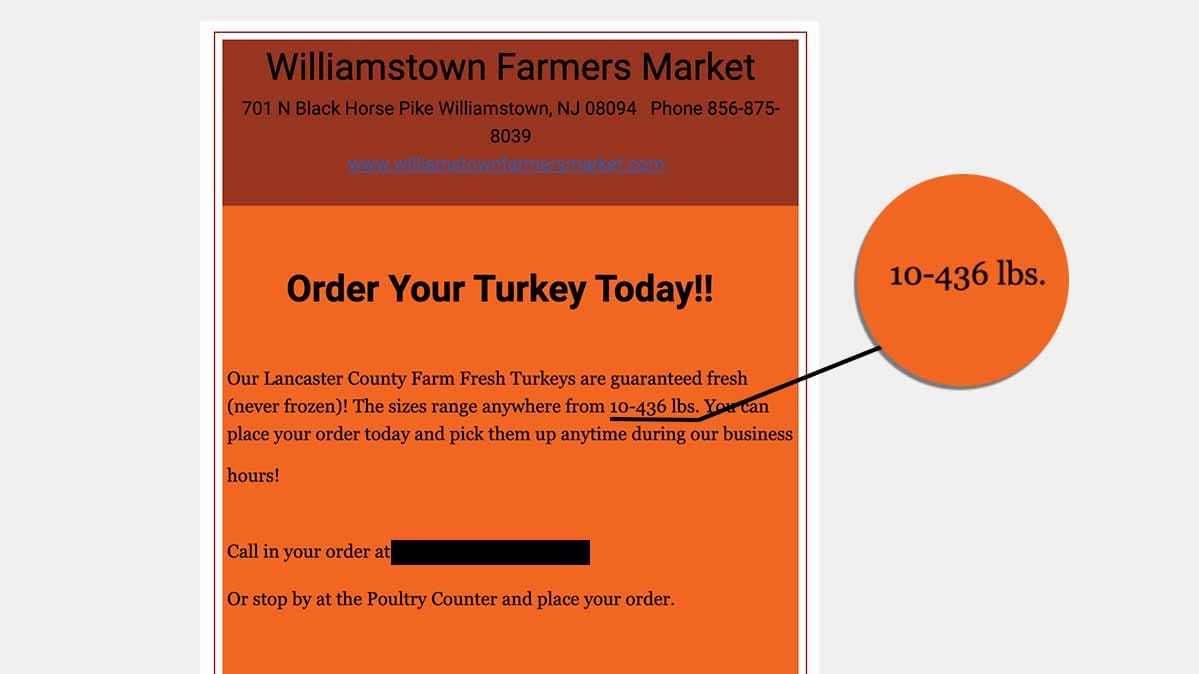 Biggest Bird?
We'd like to know what they're feeding the turkeys on this farm.
Submitted by Joulian Wilmer, via email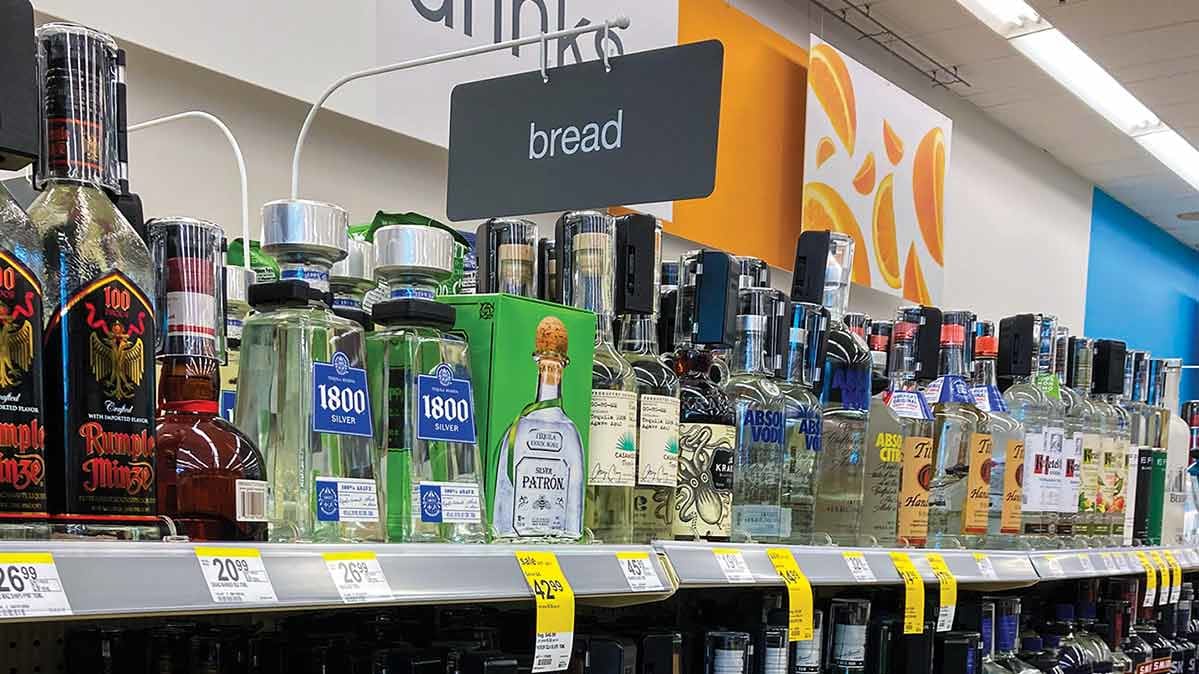 Get Toasted in Aisle 7
For those wanting a liquid lunch, check out what's on these store shelves.
Submitted by Jane Griffin, Edwardsville, IL
Be on the lookout for goofs and glitches like these. Share them with us via:
Send us your funny ads. Please include key information, such as the publication's name and date. We might publish your submission here.
See our Selling It archives for previously published silliness.
Editor's Note: This also appeared in the November 2020 issue of Consumer Reports magazine.