When you shop through retailer links on our site, we may earn affiliate commissions. 100% of the fees we collect are used to support our nonprofit mission.
Learn more.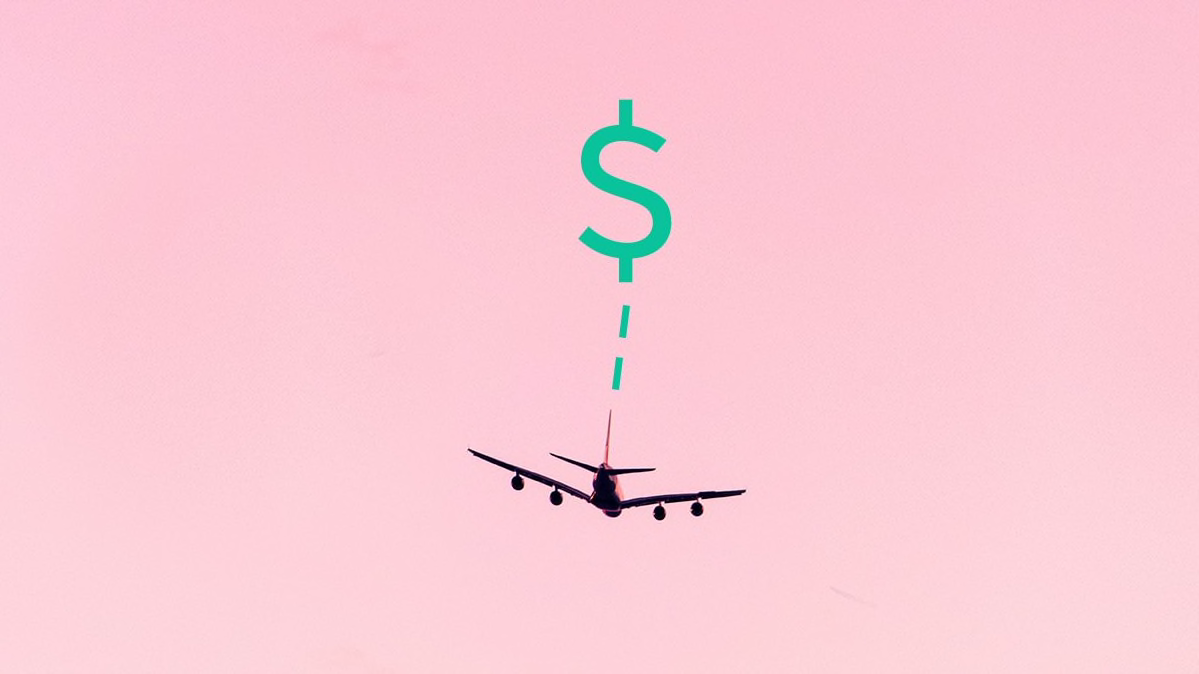 Ever since the COVID-19 pandemic began grounding flights in March, consumers who'd booked trips they weren't able to take have been struggling to get their money back.
Most, but not all, domestic airlines have complied with refund requests for flights that had been officially canceled, as U.S. law requires.
But many are refusing requests from passengers who, heeding public health recommendations, decided on their own not to fly. Other passengers are being refused refunds for canceled flights by international carriers, even though American law applies to any flight that takes off or lands in the U.S. And still more are struggling to get their money back from travel agents and booking websites, many of which say passengers need to go after the airline directly.
In those cases, the airlines are generally offering vouchers or credits for future travel instead of refunds. This isn't satisfactory to many consumers, including those who can't reschedule the trip or simply need the money for other things.
More on traveling during the COVID-19 pandemic
And they're making noise about it. There were more than 55,000 consumer complaints to the DOT between March and June 2020, almost 100 times more than in the same period in 2019. (You can add your complaint here.) More than 113,000 consumers have signed a Consumer Reports petition demanding that airlines give refunds, not vouchers. And some 3,700 fed-up flyers have shared their frustration with CR's advocates.
The industry trade group Airlines for America, when asked about refund issues, said that its members comply with all federal laws and regulations regarding cash refunds and have updated their refund policies to offer customers more flexibility.
CR advocates are pushing for federal action to force airlines to issue refunds to all passengers whose travel was disrupted by the COVID-19 pandemic. And they've been arming consumers with information and advice to wrestle with the airlines themselves—including in a Facebook Live seminar.
Many consumers say it's working. In fact, based on letters CR received from people who successfully fought for their COVID-19-related airfare refunds, there are four main strategies, illustrated below with real-life success stories.
Strategy: Gentle Persistence
Getting into a huff with a customer service agent, writing expletive-laced emails, or slamming the phone may feel good in the moment but rarely gets you what you want. More effective is being persistent but polite—a technique nicknamed the Kindly Brontosaurus in a 2013 Slate article.
Originally conceived for in-person customer service scenarios but easily adapted to phone or online interactions, it involves quietly taking up a lot of space in the sightline of (or time on the phone with) your target, maintaining a sympathetic tone or expression, and patiently sticking with it until your needs are met.
Case study: Karin Morgan, who bought two round-trip tickets on IcelandAir for an April visit with family and friends in Sweden.
Money at stake: $1,673.
The road to the refund: Having read a previous CR article on getting airline refunds in the wake of the COVID-19 crisis, Morgan says she knew to wait for the airline to cancel the flight rather than canceling in advance herself. Indeed, IcelandAir emailed about 48 hours before the flight was to take off to say that it wouldn't be.
After getting no response to an email requesting a refund, Morgan called IcelandAir, only to be told she should call Expedia, through whom she bought her tickets. So began several months of weekly calls to Expedia and "endless" hold times—but no resolution. After a couple of months, she began texting Expedia as well.
One Expedia customer service rep offered a credit, which Morgan graciously declined. Then, Morgan says, "the rep got snippy with me—but I was always polite, and finally she said she'd talk to her supervisor."
A week or so later, the supervisor emailed, once again offering a voucher. Yet again, Morgan respectfully declined—but felt she was making progress: "At this point I was dealing with someone higher up the food chain," she says.
In fact, two weeks after that, in mid-September, she got an email from the supervisor saying the refund had been processed and was on the way.
Strategy: Complain on Social Media
If gentle persistence doesn't work, don't be afraid to turn up the volume via Twitter or Facebook. Most large companies have teams monitoring these platforms for references to their brands, and they may give you what you want if they feel your public comments could cause reputational harm. CR does not endorse unjustified shakedowns, but everyone whose travel was disrupted by COVID-19 deserves a cash refund if they want it, says Anna Laitin, CR's director of financial fairness and legislative strategy.
Case study: Peggy Papanastassiou, who purchased six tickets for a 10-day family trip to Greece in May, making multiple stops.
Money at stake: $4,639.56.
The road to the refund: Papanastassiou booked tickets on Air France, Alitalia, and Olympic Air through online travel agency Travelocity. When flights to and from Greece were grounded by COVID-19, she asked them all for refunds—and got the runaround, with Travelocity telling her to call the airlines and the airlines telling her to call Travelocity. "But only after waiting on hold forever," she says.
A nurse practitioner whose hours were cut during the pandemic's early months, for several weeks Papanastassiou used some of the extra time on her hands to write letters, send emails, and call the airlines. To no avail: She was offered only vouchers for future travel, she says, even though her family members wouldn't be able to reschedule.
So in late April she tried something new. "I hadn't tweeted before—ever," she says. But she created a Twitter account and banged out her first missive, taking care to tag the airlines and travel agencies she was targeting: "Air France and Olympic air refusing to refund 6 tickets. They canceled due to COVID. We are not able to reschedule. We want cash not credit/voucher. @airfrance @olympic_air_gr. Also passing the buck to Travelocity who is passing the buck back. @travelocity NOT GETTING ANYWHERE!" In early May she added the hashtags #NoVouchers #nocredit to her posts.
All told, Papanastassiou posted 20 or so increasingly sharp tweets before her credit card company, American Express, issued a full refund in mid-June.
Strategy: Enlist Your Credit Card Company
If you purchased your tickets with a credit card, your most powerful ally against an airline may be your card issuer. According to Chi Chi Wu, staff attorney at the National Consumer Law Center, there are two ways to dispute the charges under the Fair Credit Billing Act: Assert a billing error or withhold payment.
Each has certain restrictions and procedures, which are detailed in this NCLC fact sheet: You must claim a billing error, in writing, within 60 days of getting the credit card bill, and you cannot have already paid the bill. In both cases, the credit card company has a legal obligation to investigate the claim and make a determination. And, Wu says, it can be worth trying even if 60 days have passed or you already paid your bill.
Case study: Nicholas Borninski, a commercial construction estimator, who booked two tickets to fly on KLM round-trip in March from Portland, Ore., to Warsaw, Poland.
Money at stake: $1608.12.
The road to the refund: After the flight was canceled on March 20, Borninski says he called KLM and asked for a refund but was told only vouchers were available.
That wasn't good enough, for several reasons. "I don't have a lot of money to throw around, I was seriously concerned about losing my job, and I had to go on paying my mortgage" he says. "And just the fact that someone was holding my money without giving me a choice really bothered me."
So Borninski was insistent. Still, after a lot of back and forth, the best he was able to get was the offer of a partial refund—only $295 of the $830 he'd spent on each ticket. The rest, he was told, was taxes and fees and couldn't be refunded.
At a stalemate, Borninski decided to initiate a dispute through his credit card company, Citi Visa. He was told that KLM would have almost two months to respond to the dispute. Borninski says he checked his account online almost daily. Finally, a credit for the full amount finally came through on the very last day, May 14.
Strategy: Throw the Kitchen Sink
Few of the consumers we spoke with who succeeded in getting their money back ever learned exactly what element of their campaign finally won them their refunds. In most cases, they were given the runaround until the moment the money in question appeared in their credit card account. Given that, the best strategy for getting a refund may be an all-of-the-above approach.
Consumer case study: Debbie Piccirillo, who booked a 13-day, chef-led food tour through Sicily with her husband, flying on United in May.
Money at stake: $3,819.
The road to the refund: A retired construction manager in New Jersey, Piccirillo booked the trip in January through the chef's tour operator but purchased the plane tickets directly with United. When the chef leading the tour canceled the trip in March, she got back her $1,000 deposit for the tour and hotel stays, then called United to cancel her flights.
That may have been a strategic error. As we reported in May, many airlines maintain they are not obligated to refund tickets for passengers who cancel their flights before the airline does, even if the flight doesn't end up taking off. Though that position may technically conform to the letter of the law, consumer advocates, including those at CR, believe it violates the spirit, noting that public health officials had clearly been advising all travelers—and especially those who are older or at high risk of COVID-19 because of health issues—to avoid air travel.
In addition to filling out several United refund request forms, Department of Transportation complaint forms, and Citi Visa charge dispute forms, she says she wrote letters to United executives, local officials, the State Department, and Massachusetts senator Elizabeth Warren. She even set an alarm and woke up at 1 a.m. several times to increase her odds of getting through to a United customer service rep.
Piccirillo says her card charge dispute was initially rebuffed by United but that Citi Visa allowed her to appeal, which she did—twice. The second time she express-mailed a package containing some 30 pages of backup documenting her story. That, she believes, finally overcame the airline's resistance: Though she never got an official determination, the money appeared in her Citi Visa account about a month later. All told, Piccirillo estimates she spent 20 to 30 hours on her campaign.