Great Printers for $100 or Less
Low-priced standouts from CR's ratings of more than 200 models
When you shop through retailer links on our site, we may earn affiliate commissions. 100% of the fees we collect are used to support our nonprofit mission. Learn more.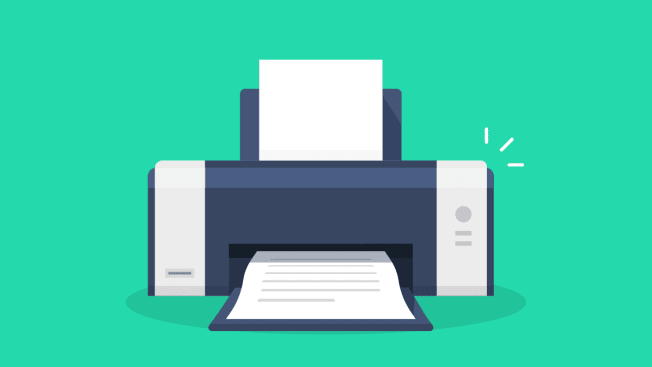 Shopping for a new printer is tricky. You don't want to spend a penny more than you have to, but bargain models often come with hidden costs.
Take the Epson Workforce WF-2850. You can buy it for about $70, but the cost of ownership balloons when you add the whopping $316 you could spend on ink each year, based on Consumer Reports' testing and our estimate of how much people typically use their printers.
By contrast, all the printers below have estimated yearly ink costs that top out at $88. The initial prices aren't too high, either. You should be able to find every model here for $100 or less. They perform well in our tests and come with handy features such as WiFi connectivity, auto-duplexing (which lets you print on both sides of a page), and available optical content recognition (OCR) software to help you edit scanned documents in a word processor.
To test printers, we purchase new models from retailers and grade them on almost 360 data points. To generate an Overall Score, we combine those results with predicted brand reliability and owner satisfaction ratings that are based on an annual survey of CR members. There are more than 200 models from all major brands in our current printer ratings.
Here are our picks of the best printers for $100 or less. For more information, watch our printer buying guide video.
The Canon Pixma TS6420 is a standout in the inexpensive all-in-one printer category. It has a relatively low up-front price and reasonable ink costs, and it scores well enough to rank among the top printers in our ratings.
Our estimates show that a typical user will spend about $31 per year on ink, the lowest sum of all the inkjet printers in this roundup. And based on our test results, the TS6420 delivers when quality printouts are essential. The printer earns Very Good ratings for text, photo, and graphics quality. It's a fast worker, too, earning an Excellent score on text speed.
The model does use lots of ink in maintenance cycles, but you can limit the waste by leaving the printer turned on at all times, which reduces the number of cycles. You won't notice a difference in your electric bill, we promise.
Another drawback: The printer stops working altogether when the black ink cartridge is drained or one single hue runs out in the color cartridge, forcing you to spring for a replacement to continue printing. The model will only accept Canon cartridges, too.
Canon's all-in-one inkjets received Good ratings for both predicted reliability and owner satisfaction.
For those who wish to spend as little as possible up front, the Brother MFC-J497DW is another solid choice. Our estimates show that typical users will spend about $88 per year on ink, a decent value when you combine that with the printer's low price but significantly higher than the Canon Pixma TS6420 mentioned above.
The MFC-J497DW earns an Excellent rating for text speed, a Very Good score for text quality, and a Good rating for graphics and photo quality, which is sufficient for school projects and other routine jobs. However, like the Canon Pixma TS6420, when one color runs out, the machine stops working and you have to replace the whole cartridge, losing out on any remaining ink.
Brother's all-in-one inkjets also received Good ratings for predicted reliability and owner satisfaction.
Like other black-and-white lasers, the Canon ImageClass MF232w isn't good for printing graphics or photos, but it gets Excellent scores for text quality, speed, and scan quality. And that makes it a workhorse for tasks like printing forms, school assignments, and driving directions.
Better yet, it's relatively inexpensive to operate. Our testers estimate that typical users will spend only about $14 per year on toner.
And the Canon brand scored well among black-and-white laser printers, with Very Good predicted brand reliability and Excellent owner satisfaction ratings.
While the model features WiFi connectivity, it's limited to "WiFi Direct," where the printer acts as its own WiFi hotspot and communicates directly with your mobile device, rather than connecting to your home network via a router. That means only one mobile device can link to the unit at a time, which could be a hassle if you'll share the printer with others.