Smarter: How to Survive Your Seasonal Allergies This week I'm talking about how to ease your allergy symptoms so that you don't sneeze your nose off. Also in this issue: Should you use Coca-Cola to clean your toilet, and can slugging make your hair grow?
THE BIG STORY:
'Spring Awakening'
A few weeks ago, I took a brisk hourlong walk in the neighborhood. It was a lovely morning. The weather was great, the trees were in bloom. There was even a breeze that scattered flower petals wherever I went.
I, however, was a mess. While I've had allergies in the past, this year they've come back with a vengeance. I'm surprised my nose is still intact after the sneezing marathon I've experienced, and since that day I've been trying to find the culprit. It's like a whodunnit, but instead of searching for who wrecked my nasal passage, it's more about solving the question, "How did you do this to yourself, you dummy?" 
I've wised up to my mistakes, and here are some tips I've learned from my coworkers, CR's health and food editor Lauren Friedman and James Dickerson, PhD, CR's chief scientific officer, as well as allergy experts, on how to deal with seasonal allergies.
We asked our social media followers if they've ever dealt with seasonal allergies because, frankly, hay fever is a nightmare and misery loves company. Turns out a lot of you (76.5 percent in our Twitter poll) are in the same boat as me.
We also asked how you were coping with your allergies. "Miserably," one Instagram user shared. "I just suffer," another said. I see you, you with your reddened eyes, itchy throats, and dripping noses, yearning to breathe free. I feel your frustration.
But all quips aside, when it comes to avoiding exposure to pollen, many people mentioned they use nasal rinses regularly. Rinsing your nose with a saline nasal rinse may help ease allergy symptoms because it removes pollen from your nasal passages, says Carver at the AAFA.
And while several users cited oral antihistamines and nasal steroid sprays as being helpful, a couple of people said they have benefited from allergy shots, otherwise known as immunotherapy. 
For people who aren't really experiencing relief from antihistamines or nasal sprays, immunotherapy, a treatment that exposes you to your allergens over a course of time to increase your tolerance, is an option to consider. Traditional immunotherapy is delivered through regular shots, but sublingual immunotherapy, which provides exposure through tablets, might also be available for some allergy sufferers.
Does the hack of using Coca-Cola to clean your toilets actually work?
HAVE YOU TRIED THIS FRUIT?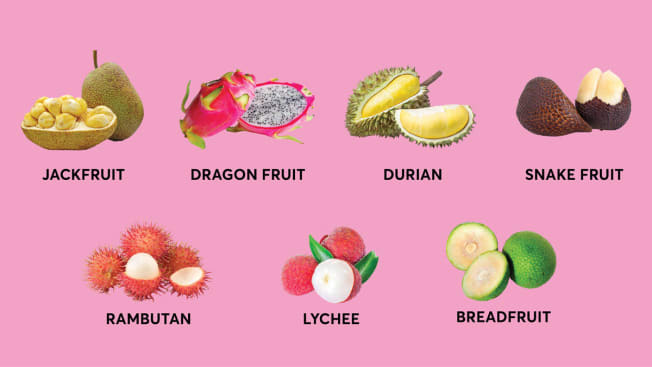 It's Asian American and Pacific Islander Heritage Month, and I'm going to celebrate by doing what I do best: eating. 
In this case, I mean eating a lot of different fruits, some of which I already know and love (rambutan and lychee) and some that I've never tried before (oh, hello, snake fruit).
It's not always easy to find a place that carries rare produce, but it's worth checking the chain grocery stores or mom-and-pop shops near you to start. And depending on where you live, an Hmart store near you might sell fruits and vegetables that are harder to find.
 You can also order produce online and have it shipped to you through platforms such as Weee (which offers many produce items used in Asian and Hispanic cuisines), Tropical Fruit Box (which carries fruits such as rambutan, breadfruit, and Hawaiian plantains), and Desi Basket (which has many staples of Indian and other Asian cuisines), as well as a few other options to consider.
You can't test out a smoke detector without starting some (small) fires.
In one of the previous issues, we discussed whether an electric vehicle would stop in the middle of the road if the battery runs out of power. In reality, you'll get plenty of warning when the battery is running low, and the car might slow down. When that happens, you'll still have enough power to pull your car to a safe spot before it stops dead.
A reader then wrote in asking this follow-up question: "Are car services like AAA prepared to charge an EV that has run out of juice these days?"
Answer: 
Yes, AAA does have some mobile chargers that can recharge an EV, says CR auto writer Mike Monticello. There's also the option of towing the car to a nearby charging station, says Ellen Edmonds, director of external communications at AAA.
Currently, the mobile charging service remains limited to certain key metro markets in the U.S., though the association expects the availability of this service to grow as the market for EVs increases, says Edmonds.
Can slugging make your hair grow? I wish, but no.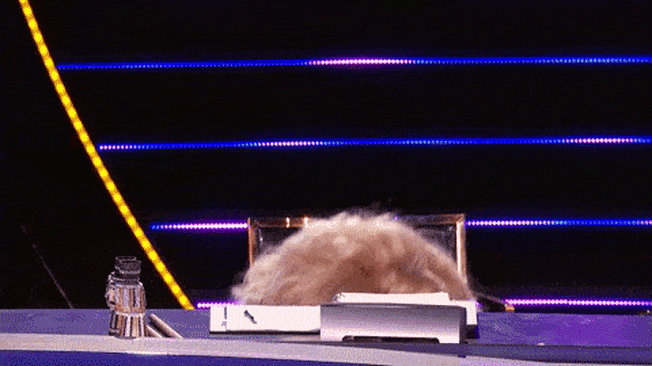 Should you buy generic or name-brand medication?
Coca-Cola can be effective at removing hard-water stains, but traditional cleaners are still preferable. Coke could darken stains in your toilet, and the sugar in the drink might encourage bacteria.
So yes, let's separate church and state and, while we're at it, separate our drinking from our cleaning.
"I've got a nose for trouble."