Choosing the Best Vacuum Cleaner
A good vacuum can help you speed your way to a clean home. Sure, there's still work involved on your part (even when you're relying on a robot). But a vacuum that's fantastic at its job will make the chore quick and easy.
There are a number of different types of vacuums, with all kinds of bells and whistles to choose from. We currently have well over 200 models in our ratings—which we motored across 16 miles of carpet and flooring, all in the quest to help you select the right vacuum for your home, whether you need an upright, canister, stick, handheld, or robotic model.
To determine how well a vacuum cleans, we conduct a different set of tests on each type, based on what they're designed to clean. For example, you wouldn't expect a stick, handheld, or robotic vacuum to have the same cleaning power as a full-sized canister or upright, but they all have their pluses and minuses.
To find out how well a vacuum picks up dirt, how much debris it retains, how easy it is to maneuver, and how noisy it is, Consumer Reports puts vacuum cleaners through a battery of tests. We embed talc, sand, and pet hair into carpet before vacuuming. We use the same recipe of litter on bare floors and observe whether the vacuum picks it up or scatters it about. And we maneuver the vacuum around rooms and furniture, just like you would, to make sure it's easy to handle.
Vacuums that perform well but don't hold up over time aren't winners, so we incorporate predicted reliability and owner satisfaction ratings from our exclusive member survey into a comprehensive Overall Score for each model. Including reliability, along with results from our performance tests, elevates some vacuums in our ratings while driving others down.
According to our survey data, corded stick vacuums are more reliable than cordless models. So in our most recent surveys we analyzed the reliability and satisfaction of cordless stick vacuums separately from those of corded stick vacuums, and the results were eye-opening: While there are cordless stick vac brands in our ratings that earn high performance scores, none rate high enough for predicted reliability to be recommended by Consumer Reports. Problems with battery-powered stick vacs are just too prevalent.
And because many robotic vacuums use WiFi to upload cleaning data, our Digital Lab tests each robotic vacuum model for any security or privacy issues for consumers.
Shopping by Vacuum Type
Start by determining the best vacuum for the type of cleaning you do. If you have wall-to-wall carpet or lots of rugs, uprights—especially those with a bag—are the best choice. But for homes with lots of stairs, canisters can be easier to maneuver, and they tend to do well on floors with hard surfaces, from hardwood to tile. Stick vacs and handheld models are great for lighter tasks, such as spilled cereal, that need quick attention. A robotic vacuum may appeal to you if you want to set it and forget it—though you will need to remember to empty the dust bin periodically.
We don't test central vacuum systems, but they may be an option if you're doing an extensive remodel or are willing to commit to installing suction tubes behind the walls of every room in the house. They're certainly powerful.
For the best vacuums in all categories at a price that's right for you, see our vacuum cleaner ratings. Or read on to learn more about each of the types.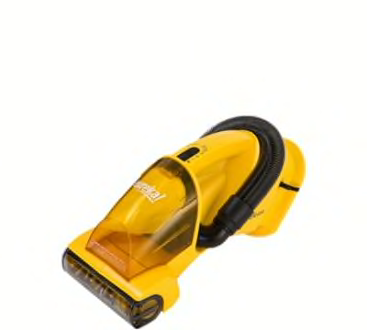 Handheld Vacuums
Pros: These miniature models come corded or cordless. They're handy for light, quick surface cleaning on short-pile carpets and bare floors; some can handle pet hair on upholstery. They're also useful for cleaning up your car's interior.
Cons: They lack the power and capacity of full-sized upright or canister models.
Handheld Vacuums Ratings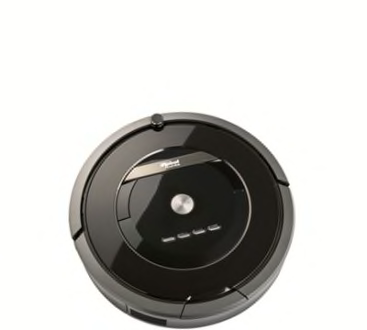 Robotic Vacuums
Pros: Robotic vacuums do the grunge work while you relax. In uncluttered rooms, a robotic can touch up between regular manual vacuuming sessions. The better models can find their way out of tight spots and around extension cords. Many models can be controlled via a smartphone app.
Cons: No robotic vacuum can match the deep cleaning you'll get from the best uprights and canisters. These vacuums are not the ideal choice if you have shag carpeting or area rugs. 
Robotic Vacuums Ratings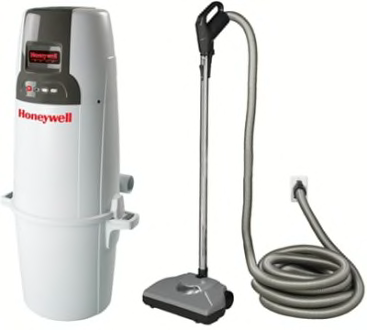 Central Vacuums
Pros: They're easier to use than a canister. With no vacuum body to pull along, you carry only the hose and powerhead. Central vacuums tend to be relatively quiet, and their dirt chambers don't need to be emptied very often.
Cons: Central vacuums are pricey and require professional installation. Their 30-foot hoses can be cumbersome to wield, and they hog storage space. And there's no in-unit place to store cleaning tools while you work.
Note: CR does not currently test central vacuum cleaners.
Canister Vacuums Ratings
Video Buying Guide
Watch our video below for more.
What to Consider While Shopping
Today's vacuums come in a range of designs, sleek shapes, and cool colors. What matters most is how well they clean. Remember that one type of vacuum might have features that appeal to you, but it should also fit your cleaning needs.
Pet owners, take note: Upright and canister vacuum cleaners that excel at regular jobs typically test best in show for picking up pet hair.
Check the Features
A vacuum cleaner with a motorized brush cleans carpets better than one powered only by suction. A switch that can deactivate the brush will help protect the finish of bare floors and avoid scattering debris. Consider models with a manual carpet pile-height adjustment control, along with suction control for cleaning draperies and other delicate fabrics.
Bagged vs. Bagless
Bagless vacuum cleaners save on the cost of purchasing bags, but they also require more filters that need periodic cleaning or—for HEPA filters—replacing. The dust and mess of emptying the bin of a bagless model can be problematic if you have asthma or allergies.
Try It Out
Even if you order online, consider going to a store first. Push, pull, turn, and lift the vacuum cleaners you're considering. Check out the controls and features. If you find a lower price online, see whether the physical store will match it.
Keep an Ear Out for Noise
No vacuum cleaner in our ratings is so loud that we recommend hearing protection, but any vacuum will seem louder in a room with a lot of echo, such as a tiled bathroom. Canister vacuums tend to be quieter than uprights.
Watch for Sales
Discounts of 20 to 30 percent off are increasingly available, especially during the holiday season. For mass-market brands, you don't have to wait until Black Friday. Check store circulars or sign up on manufacturer or retailer email lists to receive coupons and news of upcoming promotions.
Connected or Not?
Not all robotic vacuums have WiFi connectivity—some just simply clean. Those without connectivity are better for your privacy and security because they don't send data anywhere, but you'll lose out on some more advanced features, such as mapping and targeted cleaning.
Feature Fundamentals
Some vacuum cleaner features improve performance or take some of the drudgery out of cleaning. But don't be dazzled by gadgets that you may not use. Here are the more helpful vacuum features to consider. 
Robotic Vacuum Buying Guide
Check our video buying guide for robotic vacs as well.
Bissell vacuums are available at a variety of mass merchants, including Target and Walmart. Upright models tend to be moderately priced, typically ranging from about $60 to $250. Bissell also makes hand and stick vacuums, canisters, steam mops, and deep carpet cleaners, and it recently entered the robotic vacuum market.
Dirt Devil floor-care products are focused on affordability and convenience. Part of TTI Floor Care, the Dirt Devil brand is available at a variety of mass merchants, including Target and Walmart. Upright models typically cost from $40 to $200. Some of the brand's upright vacuums are among the lightest models sold. Dirt Devil also makes canister vacuums, and hand and stick models.
Colorful styling, innovative features, and national advertising featuring its namesake owner and designer helped Dyson become a major player in the U.S. Ranging in price from about $300 to $700 or more, Dyson vacuums increased the average price paid for uprights. Canisters have joined that lineup, as have hand and stick vacuums. The brand is available nationwide through major mass merchants, such as Bed Bath & Beyond, Best Buy, Target, and Walmart.
Eureka sells a wide array of models marketed to address different needs, including pesky pet hair. Uprights typically cost between $50 and $200. You'll find this national brand in a variety of mass merchants, including Target and Walmart. Eureka also makes hand vacuums and canisters.
Hoover introduced its first vacuum in 1908 and established itself as one of the most recognizable consumer brands in America. Part of TTI Floor Care, along with Dirt Devil and Oreck, Hoover sells a variety of uprights at mass-market retailers, with models costing from $50 to $300. It also makes hand and stick vacuums, canister models (about $80 to $300), bare-floor cleaners, and deep carpet cleaners.
iRobot was created by MIT roboticists in 1990 and manufactures the Roomba brand of robotic vacuum cleaners—the first of which iRobot debuted in 2002.
Kenmore's first vacuum, called the Kenmore Revolving Brush Cleaner, debuted in 1932. This midlevel, mass-market brand sells floor-care appliances priced from $150 to $500. Once exclusive to Sears, Kenmore uprights are also available on Amazon. Kenmore uprights typically range in price from about $200 to $400. Kenmore is the best-selling canister brand, with models costing between $300 and $500.
This German appliance manufacturer is family-owned and -run, and has been making vacuum cleaners since the late 1920s. In the U.S., Miele vacuums are primarily sold through small, independent vacuum dealers, though the brand's retail distribution now includes Amazon and Bed Bath & Beyond. Miele focuses on high-end upright and canister models, with prices typically ranging from about $300 to $1,000.
The well-known electronics and technology brand sells robotic vacuum cleaners priced between $500 and $1,000 and recently introduced some stick models.
Once known for being the "infomercial" brand, Shark has leveraged its promotional advantage to gain placement in national retailers, including Bed Bath & Beyond, Kohl's, and Walmart, becoming one of the top-selling brands. Upright vacuum cleaners are Shark's focus, with models priced from $150 to $300. Shark also has robotics, uprights, stick vacuums, and steam mops in its line.
Tineco vacuums are fairly new to the U.S. market, becoming available here in 2018. Like Dyson, they are considered a high-end brand, and the prices reflect that. You can find them for sale at Amazon, Best Buy, Walmart, and other major retailers.
Thanks for sharing.
Oops, we messed up. Try again later
Recently Tested Vacuum Cleaners
BEST TIME TO BUY:
March, April, August, November, December
Do you know when is the best time to buy Vacuum Cleaners? Learn more
More From Consumer Reports