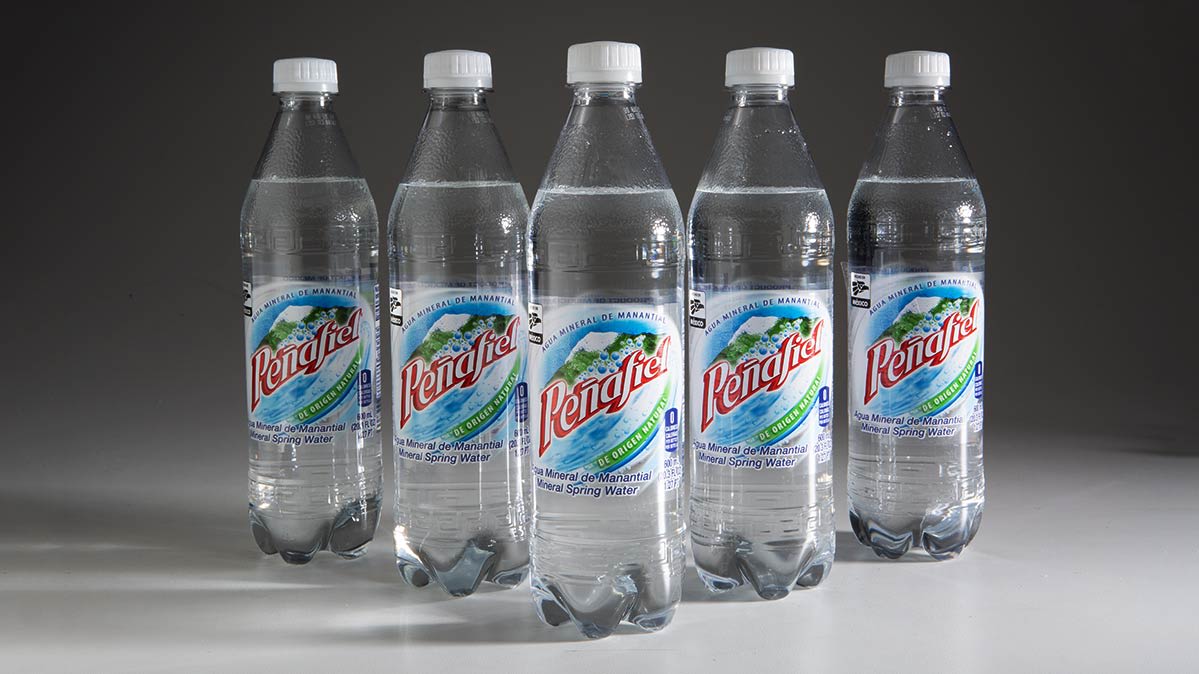 The Food and Drug Administration learned about high levels of arsenic in a brand of bottled water owned by Keurig Dr Pepper as early as 2013, two years earlier than previously known, according to records obtained this week by Consumer Reports.
But the company and the agency have never issued a recall for the product, which is still available for sale online and in stores.
CR's recent tests of the bottled water—Peñafiel Mineral Spring Water, imported from Mexico—found it had arsenic levels nearly double the federal limit of 10 parts per billion. And CR had previously found that the FDA knew about high levels of arsenic in the water as early as 2015, when the agency put Peñafiel on an "import alert" for excessive arsenic.
But it now seems that the FDA knew about concerning levels of arsenic in Peñafiel as early as 2013, according to records obtained by CR through a Freedom of Information Act request.
The documents show that in March of that year, the federal agency sent inspectors to R.R. Importaciones, a food importer in New Jersey, after tests from the state's health department found Peñafiel water with 21.1 ppb of arsenic.
(Though the FDA report redacts the brand name (PDF), key details from the records make clear that the bottled water is Peñafiel, including that the product was collected on Jan. 29, 2013, and later destroyed as a result of the tests on March 14 of that year.)
Rogelio Martinez, the president of R.R. Importaciones according to the FDA report, told inspectors that the product was imported "for a personal activity, with no plans to sell the product." (Martinez could not be reached for comment Thursday; calls to publicly listed phone numbers for R.R. Importaciones went unanswered.) But a year later, R.R. Importaciones was ordered to destroy 63 cases of Peñafiel because of the water's previous high arsenic levels.
"I asked Mr. Martinez for evidence of purchasing and interstate documentation of the mentioned product to trace it back to the manufacturer," the FDA inspector wrote in the 2013 report. "Mr. Martinez stated that he does not have any documentation and that he does not keep and/or store those documents." Despite those concerns, the report notes that the inspector did not collect any "physical or documentary samples."
Katie Gilroy, director of corporate communications for Keurig Dr Pepper, says the company wasn't importing Peñafiel into the U.S. during the time frame of the New Jersey testing. "Therefore, the product referenced in those reports was imported into the U.S. illegally, and it was labeled and formulated for sale in Mexico only," Gilroy says. "As we were not the importer of this product, we were not made aware by any authorities of the testing."
Gilroy also says that in 2013 the limit in Mexico for arsenic in bottled water was 25 ppb, and as such, "the findings from N.J. regulators in the 2013 testing . . . indicate that the illegally imported product tested was within Mexican regulatory limits."
Gilroy previously told CR that the FDA is on board with the company's plan to improve filtration at its factory that makes Peñafiel.
An FDA spokesperson didn't answer questions regarding the agency's handling of Peñafiel or why it has not yet issued a recall for the bottled water but noted earlier that it is investigating the reports of excessive arsenic in the product.
The Mexican government's Office of the Federal Prosecutor for the Consumer also said on Tuesday that it has started an investigation of its own, and that Keurig Dr Pepper has been asked to supply information about the product.
Same Issue, Different Response
The FDA's 2013 inspection of Peñafiel stands in contrast to how the agency responded just a few years later to tests showing excessive arsenic in another bottled water brand, Starkey Water, owned by Whole Foods.
In December 2016, records show that the FDA was notified of tests conducted by Florida's bottled water regulator revealing that Starkey had roughly 12 ppb of arsenic, above the federal safety threshold.
The FDA told Starkey about the tests, indicated that the findings could warrant a recall, and asked how the company planned to respond, according to FDA records on the recall (PDF). A day later, Starkey agreed to the recall.
The FDA justified that recall by noting the potential health risks of arsenic in bottled water. "With prolonged use of the product for many years, a wide variety of adverse effects may occur," the report said. "No significant effects are expected with short term use."
Growing research has shown that over time, even arsenic levels below 10 ppb increases the risk of cardiovascular disease, can lower IQ scores in children, and can cause certain cancers. Some states have considered revising their safety thresholds for arsenic as a result of research in the area; New Jersey's safety threshold for arsenic in drinking water is 5 ppb, and New Hampshire has proposed a similar change. But neither apply to bottled water.
(CR's tests of four samples of Starkey this month found three just under the 10 ppb federal cutoff and one just above it, at 10.1 ppb. The company said it tests "every production run of water before it is sold" and that the products are compliant with FDA standards.)
It's unclear why the FDA hasn't taken similar action in response to the Peñafiel tests as it did for Starkey Water.
Gilroy, at Keurig Dr Pepper, says the company has temporarily halted production of Peñafiel for two weeks at one of its Mexican plants after the company's own tests, conducted in response to CR's questions, confirmed it had about 17 ppb of arsenic. The company is taking steps to correct the high arsenic levels and will make updated bottled water reports available when that process is complete, Gilroy says. But the company still does not plan to issue a recall.
"That's unacceptable," says Jean Halloran, director of food policy initiatives at CR. "An arsenic level of 17 ppb is a clear violation of the federal bottled water standard of 10 ppb, so the company, or the FDA, should carry out an immediate recall. Peñafiel should not be treated any differently than Whole Foods. The FDA has an obligation to explain why it has allowed Penafiel to avoid a recall for years."
Consumer Reports is an independent, non-profit organization dedicated to helping consumers. We make it easy to buy the right product from a variety of retailers. Clicking a retailer link will take you to that retailer's website to shop. When you shop through retailer links on our site, we may earn an affiliate commission – 100% of the fees we collect are used to support our mission.
Learn more.
Our service is unbiased: retailers can't influence placement. All prices are subject to change.