When you shop through retailer links on our site, we may earn affiliate commissions. 100% of the fees we collect are used to support our nonprofit mission.
Learn more.
U.S. Secretary of Transportation Elaine Chao rolled out a new set of federal guidelines for self-driving car technologies on Tuesday, aimed at streamlining development by reducing federal expectations for what companies should do before the vehicles are on public roads.
Automakers welcome the more relaxed approach laid out during a press conference at a self-driving test facility in Ann Arbor, Mich., but safety advocates say it's a dangerous weakening of auto-industry oversight that could put drivers at risk.
Chao said the goal is to capitalize on safety benefits promised by self-driving technology as soon as possible. More than 35,000 people die each year in traffic accidents and 94 percent of all car accidents involve human error, according to research by the National Highway Traffic Safety Administration.
"Safety must always be No. 1" at the DOT, Chao said. "But we must take a look at how autonomous drive technology will augment safety."
Consumer safety advocates, including Consumer Reports, say more forceful oversight is required, and not just on a voluntary basis.
"This is a clear step backward for consumer safety that sends a troubling message about the Transportation Department's priorities under the new administration," said David Friedman, director of cars and product policy and analysis for Consumers Union, the policy and mobilization arm of Consumer Reports.
Friedman pointed out the irony that Chao's announcement Tuesday came on the same day the National Transportation Safety Board ruled that Tesla's Autopilot, a suite of self-driving technology features, played a "major role" in a fatal crash last year.
"On that same day, Secretary Chao indicated that the Department will go easy on automakers, and that it will expect them to do less to verify the safety of emerging automated vehicle systems," he said. "It's an abdication of responsibility."
More on Self-Driving Cars
These new federal guidelines are an update to previous recommendations issued in 2016, which were the first government-endorsed framework toward monitoring and regulating self-driving technologies.
These new guidelines, though, leave greater discretion in the hands of automakers and tech firms that are developing self-driving vehicles and technologies.
For example, the Department of Transportation emphasizes throughout its guidance that it is only a recommendation that companies developing self-driving systems submit safety assessments. The new guidelines seek to loosen restrictions, also suggesting that states make it easier for self-driving research to be conducted freely. At present, laws regarding the testing and use of self-driving tech on public roads vary from state to state.
Lobbyists for car companies say they support the updated guidelines.
"This federal guidance is helpful in advancing road safety and safe testing, while also providing more clarity on the role of states," said Gloria Bergquist, vice president of communications and public affairs for the Alliance of Automobile Manufacturers. "The guidance provides the right balance, allowing emerging innovations to thrive while government still keeps a watchful eye over new developments."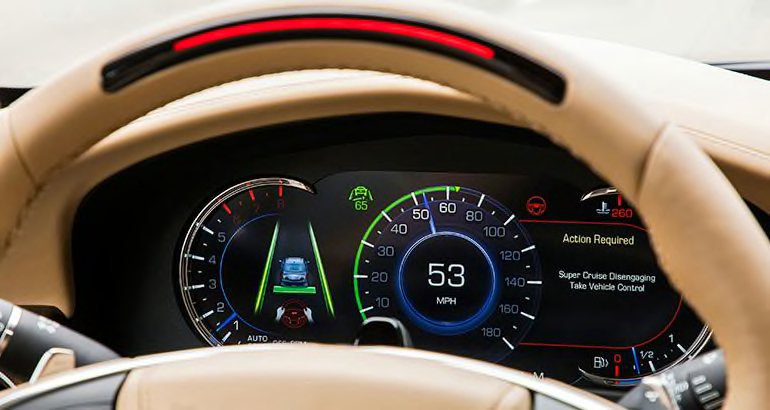 Jake Fisher, director of auto testing at Consumer Reports, said real-world testing of self-driving vehicles will be necessary but should be done very cautiously.
"Even the most advanced semi-autonomous systems on the market have a long way to go before drivers can begin to relinquish control," he said. "Because the unpredictability of the real world is the hardest test case to develop for, lab testing on closed roads won't be enough to get us there."
The DOT's announcement coincides with the SELF DRIVE Act that is making its way through Congress. That legislation would place the control and regulation of self-driving cars firmly in the hands of the federal government, limiting how states could regulate autonomous drive vehicles on their roads. The House of Representatives has passed a version of the act. The Senate will soon consider its own legislation.
"Self-driving cars have enormous potential to improve mobility and safety on our roads. But innovation must be accompanied by sensible, strong federal oversight," said CU's Friedman. "The Department of Transportation should be asking more of automakers, not less."
Correction: This version has been updated to clarify that the Department of Transportation issued new guidelines for self-driving vehicles Tuesday, and not federally mandated rules.