How to Choose a Bank Account Without Overdraft Fees
Banks are offering more options for consumers who get dinged for overspending on their account. Tips on finding the right plan.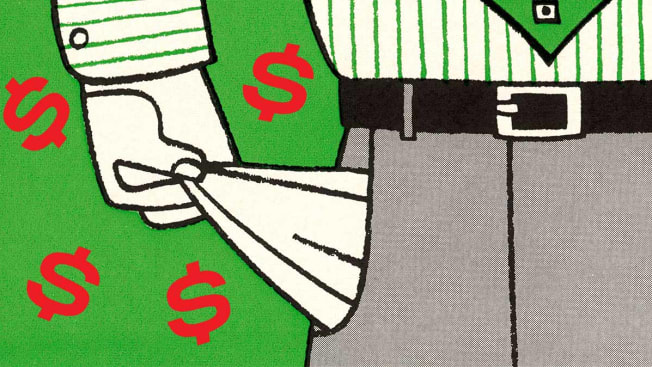 Almost 1 in 10 bank customers routinely spends more than they have in their checking account, incurring overdraft fees averaging $34 each time.
For banks, these fees have become big business. But for those being hit with them—often low-income consumers—overdraft fees can take a big toll on their already difficult financial situation.
But now banks, under pressure from regulators and competition from online banks, are moving away from overdraft fees. Instead, they're offering a range of options that give customers more flexibility in handling their money.
But if you tend to overdraw your account, choosing the right option isn't always easy. Here's a guide to what's available and what might work best for you.
More and more banks have begun to offer no-overdraft-fee accounts or other low-fee alternatives. This group includes Ally Financial, which recently announced that it was eliminating overdraft fees on all its accounts.
The availability of low-cost checking accounts can save some consumers hundreds of dollars, says Aaron Klein, senior fellow in economic studies at the Brookings Institution. But be aware that these options differ in their terms and features, and some will do more to protect you from fees than others.
Ally, for example, simply eliminates overdraft fees. Customers who incur an overdraft have at least six business days to bring their account back to a positive balance. If you don't, your account withdrawals may be limited.
Wells Fargo's Clear Access Banking account, which follows the Bank On blueprint for no-overdraft-fee checking accounts, charges a flat $5 monthly fee (waived for account holders who are 13 to 24 years old).
PNC Bank's Low Cash Mode accounts give customers at least 24 hours to bring up their balances. Otherwise, a $36 fee is assessed once a day.
Even if overdraft fees are waived, banks can levy fees in other ways, says Syed Ejaz, policy analyst at Consumer Reports. For example, you could be charged ATM fees and returned-check fees. (For more on these charges, see "How to Avoid Rising Bank Fees")
Choosing the Right Account
While the availability of no-overdraft-fee accounts is growing, finding the one that fits your goals can get complicated. These guidelines can help.
1. Ask Directly About Bank On Accounts
As noted earlier, many major banks offer Bank On accounts. All told, these accounts are available at 40 percent of bank branches nationwide, according to David Rothstein, senior principal at CFE Fund, a nonprofit that leads the Bank On initiative and certifies these accounts.
Still, these accounts might not be prominently displayed online, or consumers may get steered toward other types of accounts, says Peter Smith, senior researcher at the Center for Responsible Lending.
Your best strategy is to call or speak to a bank representative, and ask whether they offer a Bank On account at your branch—it may carry a different brand name. If none is available, ask if the bank offers accounts that don't charge overdraft fees and how to qualify.
2. Ask About Other Fees
You may be offered a no-overdraft-fee account, but that doesn't mean you won't run into other types of fees, such as ATM fees and returned check fees. To get a complete picture, you'll need to look at the account fee disclosures, which may be in PDF form, Smith says. Grab a coffee and click through to avoid surprises.
Depending on your account, you may be able to opt out of overdraft services for some types of transactions, such as debit card purchases. Just remember, if you do, your bank will decline a purchase or a withdrawal larger than your balance.
3. Consider Overdraft Protection
If you have enough money to set up a separate savings account, consider opting for overdraft protection by linking it to your checking account. That way, money will be pulled from your savings account into checking if your balance goes negative. There may be a fee to use it, but it's typically lower than an overdraft fee.
4. Set Up Account Notifications
Take full advantage of online tools to keep track of your balance and prevent overdrafts, says Greg McBride, chief financial analyst for Bankrate. Set up alerts so that you're notified when your balance falls below, say, $100, or if a bill payment is due. That way, you can add money or cancel the transaction to avoid a negative balance.
5. Ask for a Fee Waiver
If you do get hit with an overdraft fee, you may be able to get the charge removed by calling your bank and asking for a refund, Klein says. If you've been a good customer, and you've rarely incurred these fees, there's a good chance your bank will reimburse you.