When you shop through retailer links on our site, we may earn affiliate commissions. 100% of the fees we collect are used to support our nonprofit mission.
Learn more.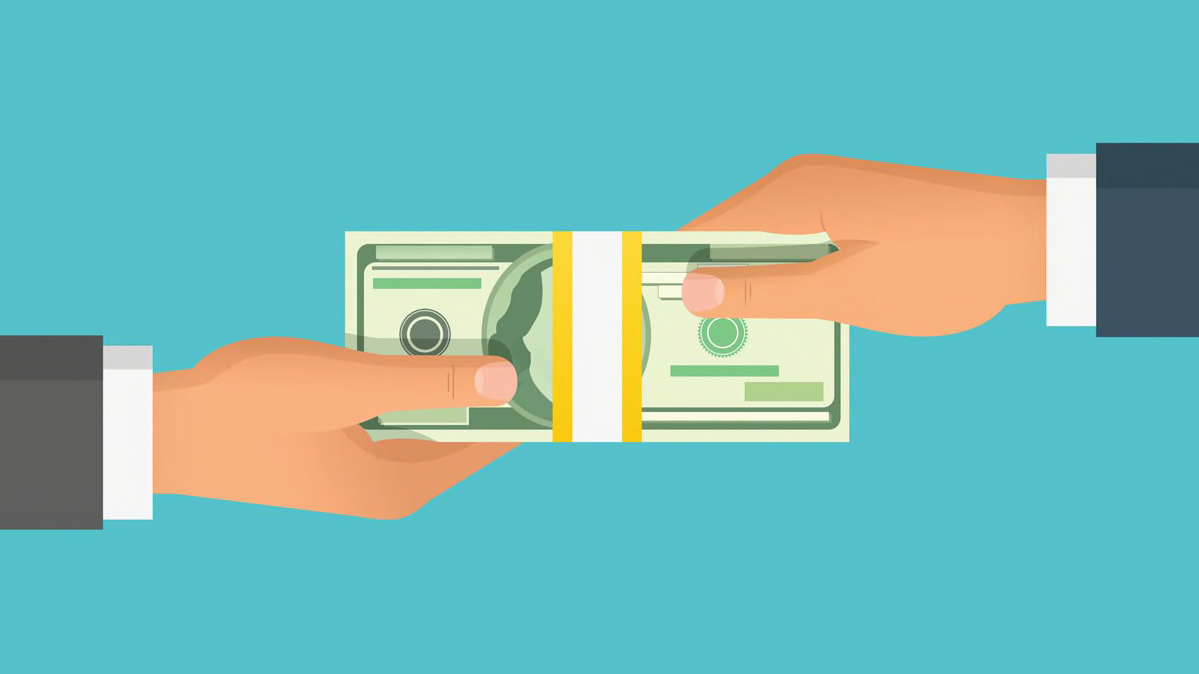 A federal rule designed to protect cash-strapped borrowers from the risks of ultrahigh-interest "payday loans" has survived a death threat—for now. On Wednesday the Senate allowed a 60-day window for repealing the Payday Lending Rule to expire, effectively ending Congress' power to kill it.
But the rule, which requires that lenders check in advance to determine whether borrowers have the wherewithal to repay their loans, still may not survive in the long run. And even with the rule in place, experts say consumers can find much better alternatives to payday debt.
"Even a subprime credit card cash advance is preferable to a payday loan," says Scott Astrada, Washington, D.C.-based director of federal advocacy at the Center for Responsible Lending, an advocate for tighter payday lending regulation.
Loans of Last Resort
Payday loans are small-dollar loans that carry average annual percentage rates of 391 percent, according to the CRL. The Consumer Financial Protection Bureau, which issued the Payday Lending Rule during the Obama administration and is tasked with enforcing it, has published research (PDF) showing that while most borrowers tend to pay their loans off on time, those who miss a payment often become mired in a sticky web of fees that can ensnarl them for months or years. Four out of five borrowers must reborrow—often multiple times—incurring significant processing fees, the CFPB found.
The Payday Lending Rule requires lenders to view borrowers' pay stubs, check with employers, or otherwise confirm borrowers' ability to pay back their loans. The first part of the rule, affecting loans of 45 days or less, is scheduled to be fully implemented in August 2019. When it is, the CFPB says, the number of payday loans could fall by two-thirds of current levels.
But the Payday Lending Rule still faces headwinds, says Anna Laitin, director of financial policy at Consumers Union, the advocacy division of Consumer Reports. "Congress did not take the extreme step of fully undoing this rule," she says. "However, it is still at risk."
CFPB Acting Director Mick Mulvaney, who was appointed by President Donald Trump, has said he will reconsider the rule, opening a rulemaking process that could stall the rule longer or quash it entirely. The Community Financial Services Association of America, representing payday lenders, has filed suit against the CFPB, claiming the rule—five years in the making—was rushed through.
More On Credit And Credit Security
"The Bureau's rulemaking process was seriously flawed from the very beginning," says CFSA CEO Dennis Shaul. "The Bureau failed to demonstrate consumer harm from small-dollar loans, ignored customer input on the rule, and disregarded unbiased research and data that undercut its predetermined agenda."
Shaul's group maintains that the Payday Lending Rule will result in more, not fewer, credit problems for consumers. Among the potential outcomes: more overdraft charges and extraneous fees when consumers bounce checks; more consumers seeking illegal, offshore, or unregulated lenders; and more people filing for Chapter 7 bankruptcy.
Consumer groups disagree. "These loans are marketed as something to be used for a one-time emergency," Astrada says. "But by incurring unaffordable debt, you don't solve the underlying problem. You exacerbate it."
Community banks and credit unions are expected to pick up some of the demand for short-term loans. But for those who still have trouble getting credit, there are other alternatives to the more traditional lending institutions.
Where to Start If You Need Money Now
Before you consider getting a loan, first understand your financial position and determine whether securing credit is really your best solution.
Consumers Union, the advocacy division of Consumer Reports, recommends using a fiduciary financial planner to understand your options, but be aware that they can be pricey.
Another alternative may be a nonprofit, community-based credit counselor such as UnidosUS, an advocacy group. Through its affiliates, UnidosUS has developed programs that combine financial education, coaching, and access to safe financial products to help Latino families and others to make informed economic decisions.
Note that some credit counselors may charge fees for their services, which would be added to the payments you make to them.
Another option: Turn to the Volunteer Income Tax Assistance program set up by the IRS. VITA mainly offers free tax help, but it may also be able to assist you to better understand your finances, says Mike Calhoun, president of the Center for Responsible Lending.

If you decide that getting a loan is your best option, here are some nontraditional places to look.
Loan Alternatives
Join a lending circle. Mission Asset Fund, a nonprofit that's based in San Francisco and has 52 affiliates in cities across the U.S., helps individuals understand their financial options, obtain credit, and begin building their credit history.
It does this by using "tandas," or lending circles. Those who join agree to pay a certain amount of money each month—say $50 or $100—and that money will then be used to provide interest-free loans of up to $2,500 to those in the circle. The loans are guaranteed by the MAF through charitable contributions and foundation support.
In order to participate, you need to agree to take a financial planning course and sign a promissory note. That way, your payments will be reported to the credit bureaus, helping those in the circle to establish credit.
"We don't necessarily want to become the lender of choice," says Jose Quiñonez, founder and CEO of Mission Asset Fund. "We're trying to help low-income people, immigrants, people in the financial shadows, people with bad credit or no credit, so they can access credit."
Take out an installment loan. Oportun is a lender that markets installment loans for people with thin credit files. While the interest rates on its loans are high—from 30 percent to 50 percent—they may be a better alternative than a payday loan, Calhoun says.

Use your credit card's cash advance. At CreditCards.com we found that even cards for borrowers with fair to poor credit charge a maximum 36 percent—far below what payday loans typically cost. The repayment period is open-ended, so there are no fees to pay if you get to the end of the loan period and can't pay in full.
Open an account with a credit union or community bank. Both of these types of consumer lenders are exempt from the CFPB rule. They tend to be small depository institutions and act like traditional banks, making loans and providing a wide array of other financial services.

Even if you have no credit history, these banks will consider factors other than your FICO score, including the relationship you have with the bank, which could help you to be approved for a loan.
"Establishing an account in a depository institution is often the best first step for establishing the credit needed in case of an emergency," Calhoun says.
Caution Still Called For
There are also online companies, such as Upstart and LendUp, both based in the San Francisco Bay Area, that offer loans, but this is one area where consumers should tread with caution.
Many people, especially those with thin credit histories and low FICO scores, find such companies appealing because they rely on alternative data and artificial intelligence—rather than just a FICO score—to measure creditworthiness.
But regulators have been concerned that in some cases the data and algorithms being used to predict creditworthiness may be unwittingly discriminatory.
The CFPB, for instance, fined LendUp nearly $4 million last year, claiming that it misled consumers by not helping them to access cheaper loans, as it claimed to do. The CFPB said it also failed to report credit information to the credit bureaus.

In a statement at the time, LendUp said that the regulatory actions addressed legacy issues that mostly dated back to its early days as a company, when it still had limited resources.

"Today it is extremely hard for consumers to know who are reliable lenders in the fintech world," Calhoun says. "Some are as bad or worse than payday lenders."
The CFPB gave the green light for Upstart to continue lending. The company's CEO, David Girard, says Upstart has a thriving business and has originated about 100,000 individual loans since 2014, totaling about $1 billion. The majority of borrowers use the loans to pay off high-interest credit card debt, he says. According to Girard, the interest rate Upstart charges averages about 13 to 14 percent—lower than many credit card rates.