The Best Beard Trimmer for You
CR volunteers tried out five popular beard trimmers from Braun, Philips Norelco, Remington, and Wahl. Here's what they had to say.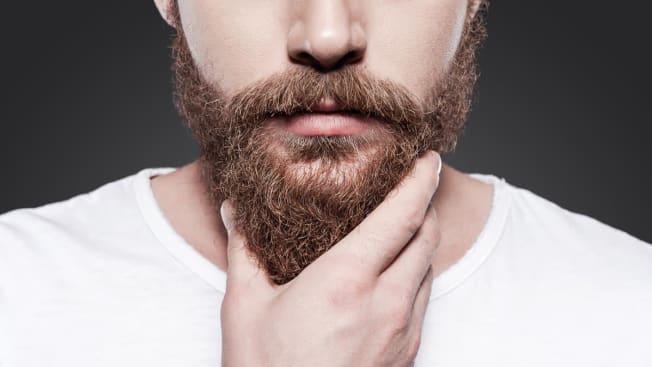 There's nothing like a freshly trimmed beard to take you from scruffy to styling. But it isn't always easy to get to the barber, especially if you need a last-minute trim before an important Zoom meeting, date, or social event. But when you have a beard trimmer at home, you can achieve that just-left-the-barber look even between visits.
To help you find the best beard trimmer for you, CR's Consumer Experience & Usability Research team worked with 24 volunteers—sporting a variety of facial hair lengths, styles, and types—to evaluate five popular beard trimmers on the market today.
Before we get into the results of our evaluation, here's what to expect when shopping for a beard trimmer and using one for the first time.
When shopping for a beard trimmer, it's easy to get overwhelmed—there are many on the market. But Steven Wilson, the founder of All About Beards (at beards.org), a site founded in 1996 and dedicated to celebrating beards, says that "essentially, one should look for a beard trimmer that is easy to use, durable, and reliable."
A beard is a work of craftsmanship—you don't get a great chin coif by just letting it grow.
"A typical set of beard care and grooming products should be used along with a beard trimmer," Wilson says. "These may include a good comb or brush, beard shampoo, conditioner, and beard oil."
These materials will help keep your beard clean, soft, and tangle-free.
Wilson suggests that first-time beard trimmers proceed with caution. Start slowly and trim just a little, then repeat until you get to your desired length. Don't cut off too much—you can always trim more, but you'll have to wait a fair amount of time to grow it back if you go too short.
To find out which beard trimmers are easiest to handle and make a clean cut, CR's consumer experience experts enlisted 24 people ranging in age from 18 to 74, all CR staffers or family members, with a variety of hair types, facial hair lengths, styles, and levels of prior experience using beard trimmers to test out one of five widely sold models. (Click on any of the models below to jump to its results.)
Four to five people were assigned to each beard trimmer, and our experts took care to evenly distribute the devices among a variety of hair types, levels of experience with a beard trimmer, and age. "Each individual was given a digital diary to share their experiences in the form of written and photo entries," says Charu Ahuja, CR's director of consumer experience and usability research.
Volunteers were expected to use the beard trimmer at least twice over a period of two to four weeks, and to share their experiences and score their trimmers on the factors listed below. "The objective is to capture each person's qualitative experience but also to quantify various aspects of it as well," Ahuja says, "so that we can differentiate how well each device worked for a variety of users."
Setup and help: Participants were asked how easy or difficult it was for them to get started and set up the model for their needs, and how useful the instructions were.
Maintenance and cleaning: Participants were asked what they thought about the required steps, including the difficulty with disassembling and reassembling trimmer parts during cleaning, as well as how they took care of the model overall.
Operation: After each use of the beard trimmer, participants were asked how easy or difficult it was to handle and what their satisfaction was with the results afterward.
Basic features: After at least two uses of the beard trimmer, participants were asked what they thought about the model's settings, attachments, and features, as well as how easy or difficult it was to change the attachments.
Advanced features: For this study, only two models with advanced features were assessed. These features included a digital touch screen with memory settings (the Remington Smart Beard Trimmer) and a hair clippings vacuum (Remington Vacuum Beard & Stubble Trimmer). Only participants who received these models were asked to score these features.
All participants also scored their beard trimmer models on a 10-question usability scale covering user experience factors. Questions included, for example: whether they needed help from an experienced person to use the model; how confident they felt using the model; whether they liked using the model; and how well-integrated the various aspects of the model were.
Overall, participants appreciated having a beard trimmer during the pandemic.
As one participant—who usually gets his beard trimmed at the barber—said of the Remington Smart Beard Trimmer, "I like it a lot. I definitely can see myself using the device to help stretch out the time I take in between barbershop visits."
Easy-to-follow instructions: While some participants said they like to use third-party tutorials, such as YouTube videos, most appreciated receiving clear and thorough instructions from the manufacturer.
"​The instructions were comprehensive in multiple languages," said a user who tried the Wahl Lithium Ion+, adding that the manual "discussed the basics of trimming and using all of the different components. It was a value to me because it was my first time using a trimmer."
Sturdiness and durability: A key point for participants was how durable they felt the model they tried was, and the sturdiness of its additional parts.
Fully washable: Participants who received fully washable models liked being able to simply run the trimmer under water to clean it.
Travel lock: Participants responded enthusiastically to the Remington Smart Beard Trimmer and the Wahl Lithium Ion+, models that both feature a travel lock that automatically prevents the trimmer from turning on while in transit.
"While I was familiar with using the different grooming combs, I also learned this beard trimmer has a travel lock which is a great feature," one user said.
Packaging: Clean, elegant, and informative exterior packaging made a difference in beard trimmer appeal.
Lots of small, flimsy parts: Trimmers that came with many small parts tended to make participants nervous about whether they could keep track of them all. Participants noted that these small parts appeared "cheap," and likely to break over time.
"Feels a little flimsy," a user said of the Remington Vacuum Beard & Stubble Trimmer. "Not sure how long it will last."
High maintenance cleaning requirements: Participants who tried models that are not fully washable worried that this would make cleaning more onerous over time. Some models also require the user to oil the blades periodically, which participants felt was overly time-consuming.
Short battery life/long charge time: Long battery life is a key feature for most participants, many of whom said that they don't want to have to charge their trimmer between uses. Long charge times also annoyed participants who were eager to use their trimmer as soon as they unboxed it.
Noise level: While some participants said that a louder trimmer gave them more confidence that it was a robust machine, most preferred trimmers with quieter motors.
See our final user experience scores and explore a model-by-model breakdown below.
CR's take: The Remington Smart Beard Trimmer ranked the highest among our users. Users appreciated the trimmer's smart features, such as the digital setting to auto-adjust the trimmer length and the travel lock. Most users expressed no discomfort to their skin or hair while using this model. One user did note that this model is not user-friendly for left-handed people, given that the travel lock button is on the right side of the trimmer.
CR's take: Users felt that the Philips Norelco MG7750/49 Multigroom Series 7000 was more precise and had the blade strength to cut through coarse hair. It was easy to clean, but setup and use instructions were difficult to follow, even for participants who had used beard trimmers before. Users liked that it was fully washable, small enough for travel, and simple to use.
CR's take: Participants found the setup instructions comprehensive—written in multiple languages and covering the basics of trimming, as well as how to use all components. However, the model fell short on basic features, as many participants felt the attachments were flimsy. One participant observed that the charge seemed to be weakening by the second shave.
CR's take: The vacuum feature on the Remington Vacuum Beard & Stubble Trimmer appealed to users, but it requires more maintenance because it is necessary to empty out the vacuum chamber. The model and its attachments felt a little flimsy to some, and some didn't think it worked well with thick or coarse hair. Overall, however, users were satisfied with the trimmer's performance.
CR's take: While the Braun BT5070 Beard Trimmer scored the lowest out of the beard trimmers we evaluated, it still scored well. Although the model appeared to be simple to use, users without prior beard trimmer experience did not find the setup instructions to be helpful. Users said that cleaning the trimmer wasn't difficult, but this model is not fully washable, so it's not as easy as running it under the faucet.
Buy at: Amazon