When you shop through retailer links on our site, we may earn affiliate commissions. 100% of the fees we collect are used to support our nonprofit mission.
Learn more.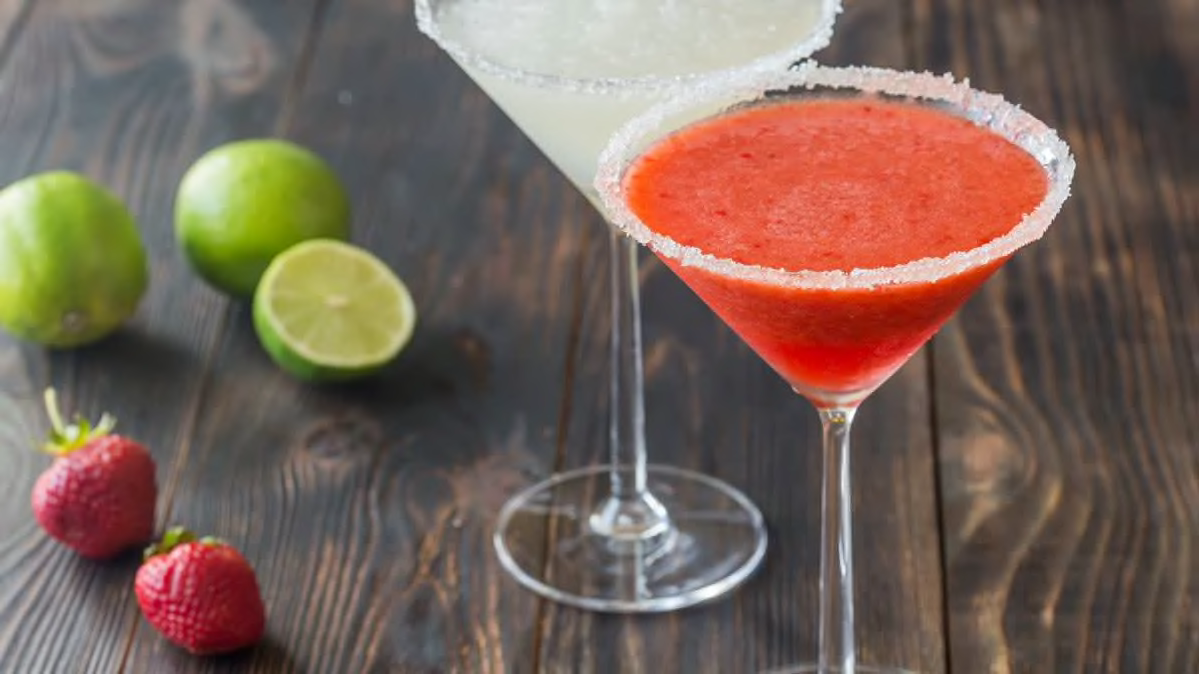 Some bartenders shake margaritas, swearing that it makes them taste better—and taste stronger. Others are fans of slushy margaritas made in a blender.
Though the task seems simple enough, our tests show that not all blenders can do it well. In fact, only a handful of more than 100 full-sized models in our blender ratings aced our tests for making icy drinks.
In our lab, we make batches of nonalcoholic piña coladas and use a series of sieves (with increasingly smaller mesh sizes) to evaluate smoothness and thickness. "When a blender earns an Excellent in our icy-drinks tests, the drinks have a smooth, consistent texture," says Cindy Fisher, a CR test engineer who runs our blender lab.
For our ice-crushing tests, we use another set of sieves to separate the big chips from the finer bits. A blender that garners an Excellent rating in our ice-crushing test serves up ice that looks uniformly like snow. A Very Good rating tells you the ice is more like a snow cone. (The lower the score, the bigger—and more irregular—the ice chips.)
Blending Tips for Frozen Drinks
Here's what our blender experts recommend.
Use the best ingredients you can. Starting with the alcohol and fruit juice, use the best you have—and the freshest. The ice should be clean-tasting, with no hints of food odors that migrated from the refrigerator section.
Go easy on the blades. Try using cracked iced rather than big cubes, because it's easier on the blender blades. Plus, it will crush faster. If your refrigerator doesn't turn out crushed ice, crack the cubes by wrapping them in a kitchen towel, then hitting them with a mallet or small skillet.
Start with the liquids. Whatever your recipe, pour in the liquids first (juice, alcohol), then add the ice. Start the blender on a low speed, then gradually increase it. With top-performing blenders, the task goes fast—1 minute or 2 for a batch—depending on your blender. So watch closely to avoid overblending your drinks, or they'll come out runny.
Blenders That Make Fantastic Icy Drinks
These full-sized blenders are the only ones that aced our tests for making icy drinks and scored a rating of Very Good or better for crushing ice. They appear in alphabetical order (not by CR rank).
For more details and other options, see our full blender ratings.