The end of summer is an ideal time to put your blender into heavy rotation. Not only can you take advantage of the fresh produce from farmers markets, but you can give your blender a whirl to make frozen drinks for that last barbecue and to liven up back-to-school lunches. We handpicked the models best suited for those summer recipes from Consumer Reports' latest blender tests and also checked in with chef Katie Workman, author of "The Mom 100 Cookbook," for tips and recipes sure to help you master the art of the blend.
Frozen Drinks
To whip up a summer cocktail, "grab some frozen fruit, a bit of liquid, some booze, and maybe a sprig or two of herbs, and you're on your way to a beautiful frozen drink," says Katie. She likes the combination of frozen raspberries, orange juice, Chambord liqueur, a couple basil leaves, and a splash of agave or honey. If you like it thicker, toss in a few ice cubes. Thinner? Add orange juice or club soda.

Best blender. For frozen drinks, look for blenders that ace our icy drinks test, which involves mixing up non-alcoholic piña coladas. The Cuisinart Hurricane Pro CBT-2000, $400, earned high marks, and its tight-sealing lid with integrated 2-ounce measuring cap is helpful for adding just enough of the hard stuff. The motor on the Cuisinart is noisier than most, but once the party gets going full tilt, who cares?

Fruit Smoothies
Making "smoothies is the best use of odds and ends that I know," says Katie. Forgotten bananas, the last bruised peach that no one will eat—she'll toss them in the blender with a handful of frozen berries, a few ice cubes, and a dab of honey, and, voila, breakfast is served in under a minute.
Recipe Bonus: Four smoothie recipes from Consumer Reports' test kitchen.
Best blender. So-called personal blenders with mixing containers that double as to-go cups make it easy to take a smoothie with you. The Ninja Auto iQ BL642-30, $200, scored well in our icy drinks test, which is also the best indicator of smoothie performance. It comes with three travel containers—18, 24, and 32 ounces—so you can match the mug to your appetite. There's also a full-size 72-ounce container for larger blending tasks, making the Ninja one of the more versatile blenders in our tests.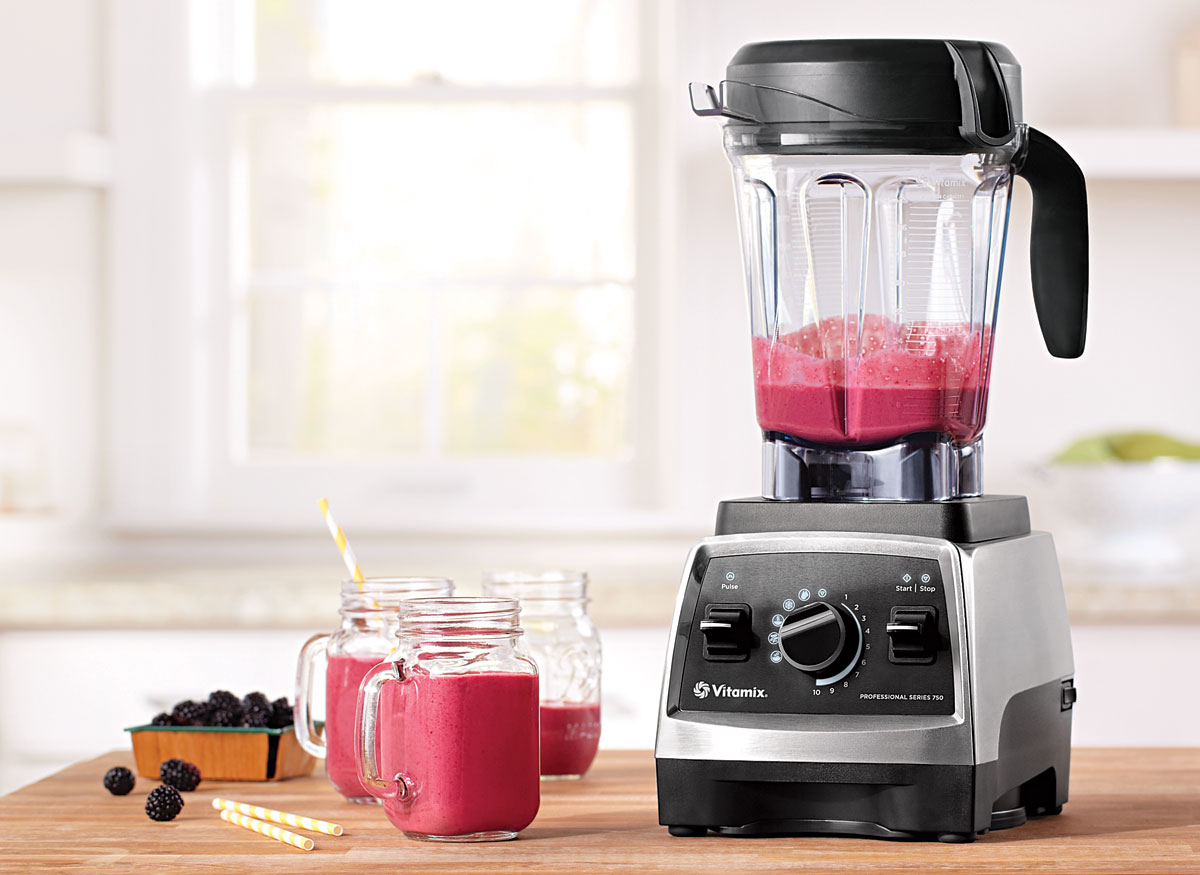 Pesto and Salad Dressings
Use up bunches of basil by making pesto, which is delicious on pasta or tossed with roasted vegetables. The authentic way to make it is with a mortar and pestle. "But a blender is the next best thing," says Katie. "It really mimics the grinding action of the mortar and pestle, mashing and crushing the ingredients together."

Many recipes call for pine nuts, which add a nutty flavor. But they can be expensive, plus allergies might be an issue. Try this Nut-Free Basil Pesto with Pecorino Romano, which in addition to basil, calls for garlic, olive oil, cheese, and freshly ground black pepper.

Best blender. Mayonnaise and salad dressing are two other recipes that benefit from the emulsifying action of the blender. The secret is to add the oil slowly, while the blender is running. The lids on most blenders have filler holes that make this easier, although they're not as small as the drizzle hole on food processors, so pour carefully. On the Electrolux Expressionist ELJB56B8PS, $150, the hole is accessed through a removable measuring cup that locks in place when you're done adding all your ingredients.

Salsas
All those tomatoes, onions, and peppers from the farmers market can form the base of a flavor-packed homemade salsa. And there are countless variations, including a favorite of Katie's, Corn, Cucumber and Cantaloupe Salsa.

Best blender. Chopping vegetables and fruits to a uniform consistency is a challenge for some blenders. In the worst case, the result is a gloppy mess. Blenders with a built-in tamper, like the Panasonic High Power MX-ZX1800, $600, can help move the ingredients around as they blend.

Cold Soups
A chilled cucumber soup is a refreshing summertime meal. "I like to make the soup in the blender, and then dice up half a cucumber to sprinkle on top, for added texture and visual interest," says Katie. Cold gazpacho is another favorite. If you go for a creamy version, versus chunky, you won't have to worry about chopping consistency.

Best blender. Blenders that were adept at both icy drinks and purees in our tests, like the Dash Chef Series Digital, $185, should be able to handle the widest variety of chilled summer soups.

Nut Butters
Back-to-school means more packed lunches. Start experimenting with a range of nut butters in the blender. For that kids' classic, peanut butter, all you need is a few cups of unsalted roasted peanuts. From there, you can try other types of nuts, including almonds, cashews, pecans, pistachios, and Brazil nuts. Mixing in pumpkin or sunflower seeds bumps up the nutritional value, while raisins and dried fruits add a touch of natural sweetness.

Best blender. If you're serious about nut butters, don't mess around with a wimpy blender. Models that shrug off our tough ice crush test, like the top-rated Vitamix Professional Series 750, $475, should have no trouble transforming hard nuts into viscous nut butter.
Bargain Blenders
The best blenders in Consumer Reports' tests also tend to be more expensive. The following bargain models might not deliver perfect results with every end-of-summer recipe, but they'll do a decent job on most.

Consumer Reports is an independent, non-profit organization dedicated to helping consumers. We make it easy to buy the right product from a variety of retailers. Clicking a retailer link will take you to that retailer's website to shop. When you shop through retailer links on our site, we may earn an affiliate commission – 100% of the fees we collect are used to support our mission.
Learn more.
Our service is unbiased: retailers can't influence placement. All prices are subject to change.