When you shop through retailer links on our site, we may earn affiliate commissions. 100% of the fees we collect are used to support our nonprofit mission.
Learn more.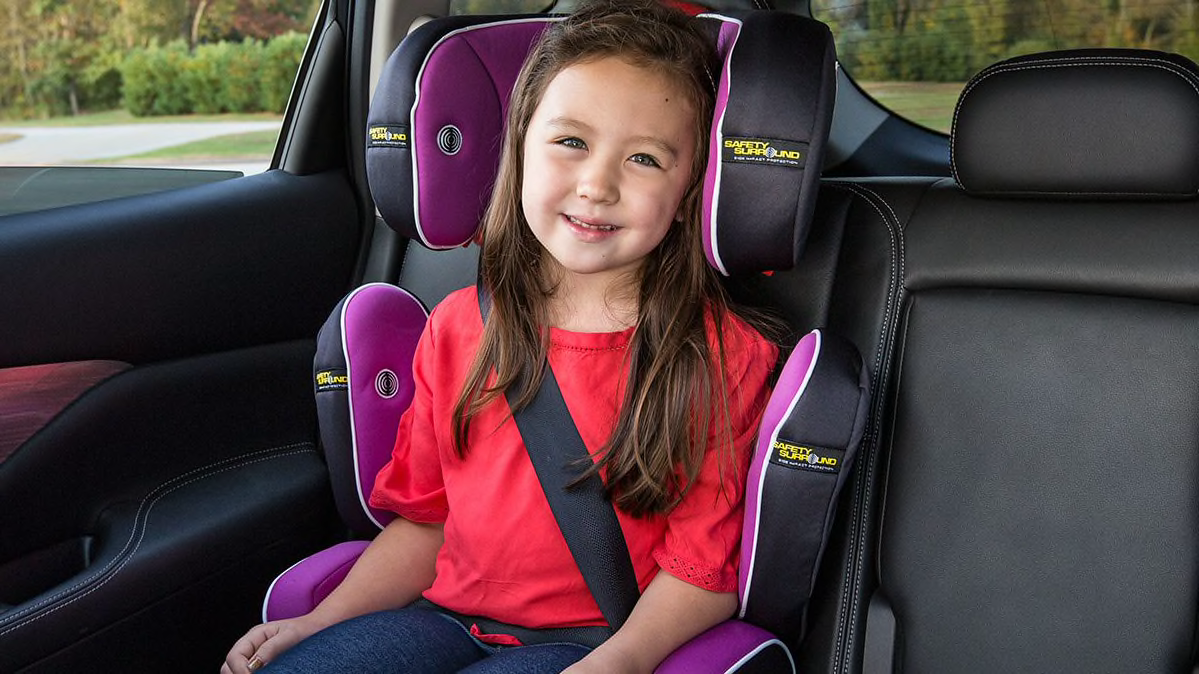 Boosters are the last car seat a child will use before moving to traditional seat belts in a car. It's important to know the right time to move into—and graduate from—a booster seat.
To help families make informed booster-seat decisions, the CR car-seat team evaluated and rated 51 booster models in the three types available: highback-to-backless (those with a removable back), highback-only, and backless.
These seats help raise a child up so that the seat belt fits properly. The shoulder belt should rest midway between the neck and shoulder, and across the sternum, and the lap belt should sit low across the child's upper thighs.
Because car-seat technology and safety standards are always evolving, there are some things parents should keep in mind:
Understand the higher weight and age minimums. Most boosters have a weight minimum of at least 30 pounds for highback mode and at least 40 pounds for backless boosters. Many also have a minimum age requirement of at least 3 years. Despite these allowable minimum thresholds, CR recommends not moving your child to a booster until she has reached the height or weight limits of the forward-facing five-point-harness system in the current car seat (most go up to 65 pounds). That information can usually be found either on the seat or in the owner's manual. It's also important to make sure your child is developmentally ready to sit upright and maintain proper belt fit for an entire car ride.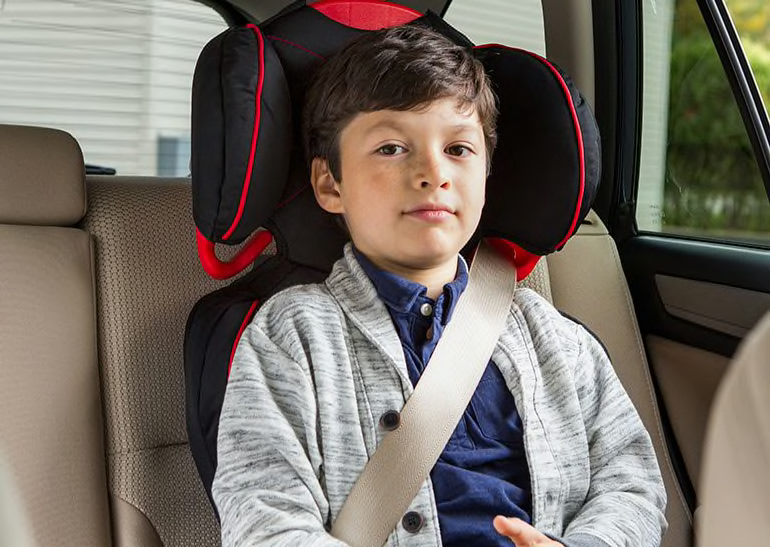 Good boosters will position the seat belt well. Booster seats rely on a vehicle's seat belt to restrain a child, so the best booster is the one that positions the belt properly on him. CR recommends highback boosters for everyday use because they typically position the shoulder belt better on a child, provide some side-impact protection, and offer a more comfortable place for resting children to lay their head. Don't rush to remove the back of your highback booster. Backless boosters work better as a spare booster seat when carpooling or for travel. If your vehicle's seat doesn't have head restraints or has a low seatback, then a highback booster may be necessary to give some head support.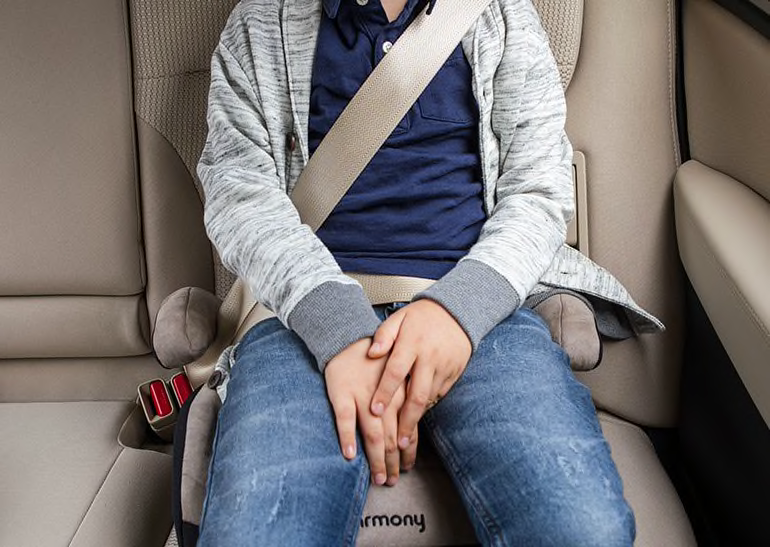 Understand your state's booster laws. Requirements for booster use vary from state to state, so be sure to find out what the law says in your state (or wherever you may be traveling). But state laws don't always reflect best practices, or they may be based on weight rather than age or height, which is more important for belt fit. CR and the American Academy of Pediatrics (AAP) recommend that kids use boosters until they are at least 4 feet 9 inches tall and 8 to 12 years old.
Don't be tempted by compact boosters. Seats such as the Bubblebum, Safety 1st Incognito, and Mifold may seem convenient because of their portability and light weight. But these models are more difficult to use because they require re-threading the lap belt with each use. The Incognito can only be used for older kids (weighing more than 60 pounds), and kids using the Mifold may still be tempted to slouch because it lacks a cushion for their knees to bend comfortably over. CR recommends using these compact booster models as a spare booster or for travel only, because they still do a better job than no booster at all. The truth is that there are more traditional, lightweight backless boosters that do a much better job and are easier to use.
Boosters are not meant for plane use. The FAA does not certify boosters for use on planes because aircraft seats do not have shoulder belts; they are lap belt only. But you will need a booster for your child for car travel at your destination. CR recommends checking your booster as luggage or renting one from a car-rental agency at your destination.