When you shop through retailer links on our site, we may earn affiliate commissions. 100% of the fees we collect are used to support our nonprofit mission.
Learn more.
Automakers are trying to take the stress out of buying a car by allowing consumers to test-drive vehicles without visiting a dealer.
Hyundai has become the first mass-market car brand to join the growing wave of automakers exploring such options, which also include pledges of more transparent pricing.
Automakers tout these advances as the future of car buying—something akin to the Amazon Prime approach—by raising the level of service and cutting back on the demands on shoppers' time.
This doesn't mean the end of the dealership experience, one analyst says. It means instead that their owners are turning to the same types of approaches that other retailers are using.
"The more astute dealers understand the big picture that people don't like going to dealerships and would like to simplify the purchase process, as they already do in virtually every non-automotive retail category," says Ed Kim, vice president of industry analysis at AutoPacific.
Hyundai is introducing these features at roughly 30 dealers. The Shopper Assurance program includes:
Transparent pricing, which shows the sticker price for a vehicle with all relevant incentives taken into account. Hyundai says that is to reduce the time it takes to negotiate a price, and it can eliminate the frustration of widely advertised incentives not being available on dealer websites. "Transparent Price element is not a no-haggle price," a Hyundai spokesman says. "The goal is to provide customers with a price that includes incentives and other dealer offers so it matches closer what they can get out in the marketplace from other third-party sites."
Flexible test drives, which consumers can set up through a participating dealer by calling or using a Hyundai app. The automaker says the test drives can happen wherever the customer wants, including their home, office, or a coffee shop.
Three-day money-back guarantee allows customers to take up to three days (with a limit of 300 miles) and still return the car without obligation.
Streamlining the purchase by letting the customer handle the paperwork in advance.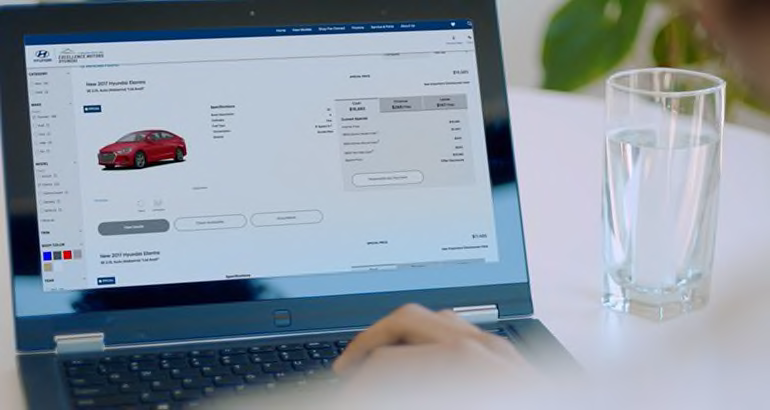 "These efforts limit how much time shoppers have to spend at a dealership, which is one of the biggest complaints that consumers have," says Jake Fisher, director of auto testing at Consumer Reports. "For the most part, shoppers still will need to pick up the car at the dealer, but changes like these can make the experience less stressful."
Other automakers have embraced a variety of approaches like Hyundai's:
Lincoln offers an At-Home Test Drive program that it is piloting in Houston and Dallas, according to Lincoln spokesman Said Deep. Shoppers can schedule a test drive online and have the vehicle brought to their home. The pilot is based on the automaker's Lincoln Way program, which includes pickup and delivery services for owners, and launched last year. Lincoln Service Valet picks up an owner's vehicle for any service need—at any location—provides that owner with a free Lincoln loaner, and returns the vehicle (washed) to the owner when service is complete. That program is on track to complete more than 50,000 rides by the end of 2017, Deep notes.
Tesla has fixed, no-haggle pricing on its website as a way of offering transparency to consumers.
Lexus and Infiniti have limited concierge programs that will bring vehicles to shoppers for test drives.
Kia offers a Concierge Program for potential Cadenza sedan shoppers by appointment only.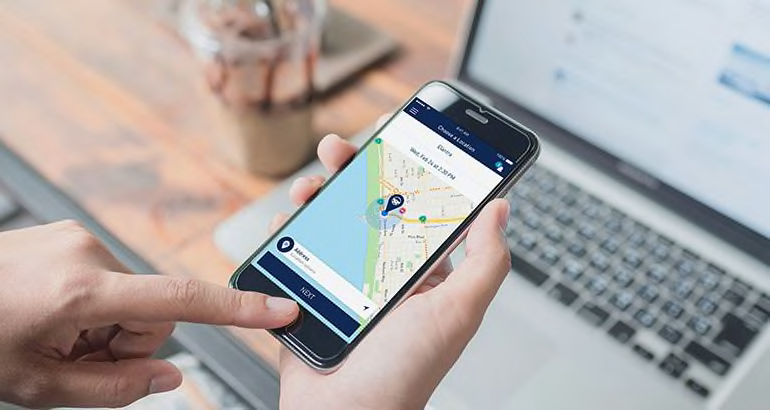 The reality for most consumers, though, is that these programs are limited in scope and reach, so it may be quite some time before they experience them:
Hyundai is kicking off the program in about only 30 dealerships.
Lexus' and Infiniti's programs are only through select dealerships.
And Kia's is only for its flagship sedan.
In addition, some of these approaches have been tried elsewhere, with varying degrees of success. General Motors' long-shuttered Saturn brand, for example, was distinguished with its transparent, no-haggle pricing policy.
"I don't think most people want to haggle, but they also need to get the best deal they can," says AutoPacific's Ed Kim. "In other words, haggling is an unpleasant but often necessary evil for many people. This is a major reason why no-haggle approaches have struggled to gain traction among car shoppers."
It's important to note, he adds, that "Hyundai's new program goes beyond just no-haggle. Allowing customers to handle more of the paperwork online certainly can cut down time in the F&I office, and the cooling off period is something no one else I know of is offering." Those elements, he says, along with clearly posting incentives online, can help make for a more pleasant sales experience.