When you shop through retailer links on our site, we may earn affiliate commissions. 100% of the fees we collect are used to support our nonprofit mission.
Learn more.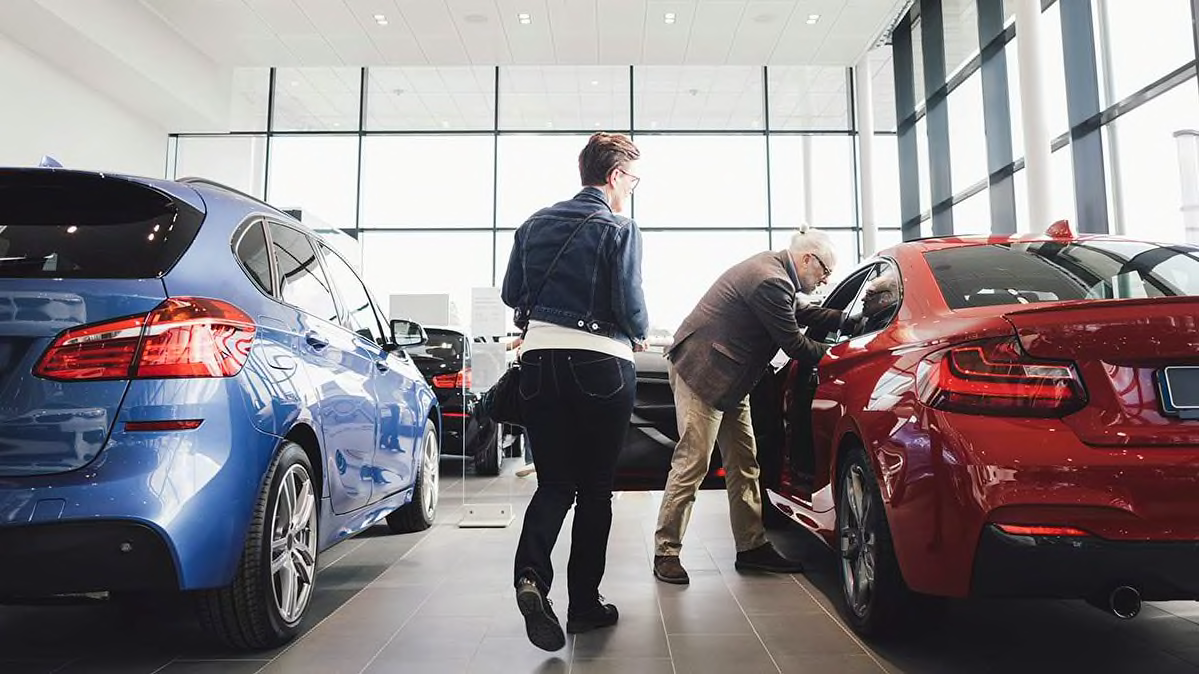 As the novel coronavirus spreads, many people are doing what they can to minimize contact with others, buying groceries and other items online. But it's not very common—and in many states it's impossible—to buy a car online.
Concierge services for buying used cars, such as Carvana and TRED, allow buyers to handle most aspects of a used-car sale without meeting with the seller. There are also automotive brokers that could possibly buy and deliver a new car to your home in some states—in exchange for a big fee.
But for most consumers looking to purchase a new car, the dealership is the only practical option. Fortunately, the expert buyers at Consumer Reports—who anonymously purchase about 50 cars per year for CR testing—recommend strategies for spending as little time as possible at the dealership.
"If you want to minimize the dealer interaction because of the coronavirus, either you completely postpone your purchase or do everything you can online or on the phone until you're ready to pick up the vehicle," says Gabe Shenhar, associate director of CR's auto testing program. "The dealership can basically become just a venue for the delivery if you hone it down to the bare essentials."
Here are some strategies for reducing your time at the dealership:
Communicate: Reaching out to a dealer doesn't have to involve showing up in person. Get in touch by phone, email, or text––whatever works best for you and the dealer.

Do online research: Figure out which model, trim level, and features best suit your needs. Then search online to see which dealerships have vehicles with your preferred specifications.

Test-drive: At some point, before you're ready to buy, you'll need to test-drive cars. You can try to set this up ahead of time, over email or the phone, and minimize your time at the dealership. Keep notes regarding what you like and don't like.

Decline invitations: Say no to invitations to the dealership to see a vehicle you've already taken for a test drive.

Negotiate a price: Once you've decided on a car, negotiate a price from each dealership—either over the phone or via email—and carefully review the price breakdown. Make sure there are no extras you didn't want or fees you don't agree with rolled into the final price.

Stoke competition: If you've obtained various prices from different dealers, you can let the dealers know this and put them into competition with one another to get the best deal.

Find out about incentives: Make sure you ask about incentives, such as customer loyalty (owning the same brand of vehicle) or conquest (switching from a competing brand). CR's car buyers find that these are easy ways to shave a few thousand dollars off the price, even on just-released vehicles.

Have a loan in hand: Secure your financing before you go to the dealership to sign on the dotted line. Getting the dealer to commit to a best price ahead of time will help consumers secure financing at the appropriate level and can help avoid high interest rates sometimes offered at the dealership.

Resist pressure: When communicating with the dealer from home, be up front about how much time you will have when you arrive at the dealership, as well as your expectations regarding price. Be ready to walk away if the dealer insists on upselling or adding on extras you don't want.
Drive away: By doing as much as possible remotely, you will be able to show up at the dealer and drive away because your car will be there, waiting for you.
Not Like Groceries
Because most states require in-person signatures for automotive sales contracts, a start-to-finish online transaction is rare.
"The way cars are bought—because there are contracts to sign—it's generally not something you can buy online and have delivered like you can with a bag of groceries," says Stephanie Brinley, an analyst with market research firm IHS Markit.
Mark Schirmer, director of public relations for Cox Automotive, an autos market analysis company based in Atlanta, says that every state has its own regulations regarding car sales contracts, which complicates the process. Even a service like Carvana will involve documents at some point.
Naturally, if you do go to the dealership, standard coronavirus precautions should apply. Minimize close contact with other people (including refraining from hand shaking), stay at least 6 feet away from anyone who is visibly ill, wash your hands a lot, and avoid touching your face.
CR Build & Buy Car Buying Service
When buying a car, in addition to research and reviews, Consumer Reports offers its members access to the Build & Buy Car Buying Service at no additional cost. Through this service, a nationwide network of about 12,000 participating dealers provides up-front pricing information and a certificate to receive guaranteed savings off the manufacturer's suggested retail price for customers in most states.
The pricing information and guaranteed savings include eligible incentives. Consumer Reports members have saved an average of $3,101 off the MSRP with the Build & Buy Car Buying Service.
Consumers still need to go the dealership to finalize any deal through this service.