Once you've settled on the vehicle's price with the salesperson, you will be passed along to the dealership's Finance and Insurance manager, sometimes called the "F&I representative." He or she is the one who determines what credit terms you will be offered and draws up the loan or lease contract. The F&I manager is in fact another salesperson. His or her wares include insurance and loan services, but also such extra-cost items as extended warranties and other intangibles. If you let down your guard, you risk blowing what might otherwise be a great deal.
Dealer Financing
One of the F&I representative's pitches will be to finance your car through the dealership. This may be worth considering if the manufacturer is offering a special low-interest financing rate or a subvented (subsidized) lease. But you should already be familiar with what terms are available elsewhere so you can make an informed decision.
If a manufacturer-subsidized deal isn't available, you might be offered a higher-cost loan than you could find elsewhere. If you haven't done your financing research ahead of time and now find yourself having to depend on whatever the dealership offers, you may want to put the deal on hold until you've had time to compare rates from other sources.
If a sales incentive is available, sometimes you have to choose between a low-interest financing rate and a cash rebate. The rebate can be applied to your down payment and thus reduce your loan principal. Run the numbers both ways to see which option gives you the most benefit. You can use an online calculator.
Extended Warranty
The F&I representative will almost surely try to sell you an extended warranty or service plan. Most of the time, these plans are a losing bet. A survey conducted by the Consumer Reports National Research Center in late 2013 proves this point. We polled 12,000 owners of vehicles built during model years 2006 to 2010 that had been covered by extended service plans.
Fifty-five percent of owners who purchased an extended warranty hadn't used it for repairs during the lifetime of the policy, even though the average price paid for the coverage was just over $1,200.
On average, those who did use it spent hundreds more for the coverage than they saved in repair costs. Among survey participants who used their policy, the average out-of-pocket savings n repairs covered by extended warranties for all brands was $837. Based on a $1,214 average initial cost, that works out to a net loss of more than $375.
Factoring those who didn't use their policy, total average savings was zero. And that may have something to do with why satisfaction with auto extended warranties is among the lowest of all products and services surveyed by Consumer Reports, and why less than a quarter of respondents said they would get it again.
How They Work
Available for both new and used vehicles, extended warranties are normally pitched as extra security for car buyers, reducing the risk of expensive repairs that might not be covered by the factory warranty. Indeed, peace of mind was the most common reason given by our survey respondents for purchasing the coverage, and for many that may be a sufficient motive.
Many types of plans are offered, both through dealerships and from other sources, such as auto clubs and insurance companies. And most extended warranty service purveyors offer more than one plan, with everything from comprehensive bumper-to-bumper coverage to more targeted protection for the powertrain only or specific components. Plans can also vary in duration, with most providing three to five years of coverage.
Our survey results indicated that costs are similar regardless of from where the coverage is purchased; there was no more than about a $100 difference between factory and third-party programs. Of those who purchased an extended warranty, 86 percent did so at the same time they bought their car. One of the reasons to do this is for the convenience of rolling the cost into the car loan. It costs more money in the long run, however, because you have to pay interest on the warranty's fee.

Learn more about choosing a car, what to do at the dealership, pricing, trading in your car, financing, closing the deal and more in our new car buying guide.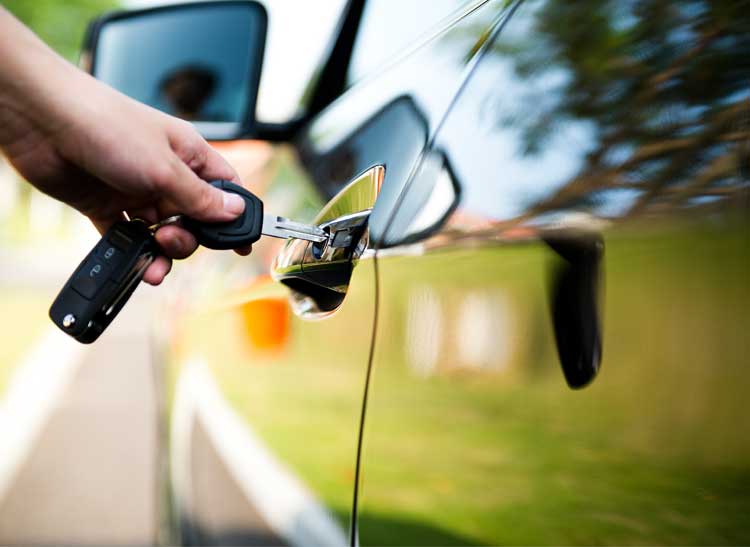 Survey respondents who purchased automaker backed coverage through a dealership were substantially more satisfied with the policy than those who purchased coverage from a third party, with 53 percent and 41 percent, respectively, saying they were highly satisfied. But even those customers were not much more likely to buy such coverage again. In fact, less than 30 percent of all respondents who purchased an extended warranty said they would definitely do so.
More than 60 percent of survey respondents who purchased an extended warranty opted for bumper-to-bumper coverage, and buyers of that type of coverage were more satisfied than those who opted for other, less-comprehensive plans.
Beyond covering more potential faults, bumper-to-bumper warranties are more likely than powertrain warranties to include helpful extras such as repair-related reimbursements for towing charges or rental-car coverage. We also found that respondents who bought an extended warranty were more likely to have had their car repaired during the lifetime of their policy than those who did not buy the coverage. That may be because those who opt for the coverage tend to be more meticulous s about maintenance, or it might simply mean they wanted to get their money's worth.
Both our survey findings and our reliability analysis underscore that the smart money points to simply buying a reliable car and properly maintaining it. With diligent care, following the guidelines in the owner's manual, any of the cars that shine in our Reliability ratings should improve your odds of virtually trouble-free driving, without the added cost of an extended warranty.
Instead of buying the warranty, invest that $1,200 in an interest-bearing account. That way, you'll have an emergency fund if a post-warranty problem arises. And if your car doesn't need pricey repairs, you'll already have at least some of the money for a down payment on your next car.
If you decide to buy. Peace of mind comes at a price. If you opt for an extended warranty, consider these smart-buying tips.
Don't buy under pressure. Dealers often try to sell the convenience of rolling coverage into a new-car loan, but that means you may be paying up front for coverage that you already have with the factory warranty. You can purchase an extended warranty after buying the car, although you may find the cost increases as the vehicle ages.
Don't be afraid to bargain. Among those who purchased an extended warranty, only a third of our survey respondents tried to negotiate a better price for their contract. Most of those who did haggle were successful, saving about $325 on average.
Shop around. You don't have to buy an extended warranty through a dealership. In fact, you may find a better deal through your auto club or insurance company. But consider this: Satisfaction in our survey was highest among those who bought an automaker backed warranty.
Go all in. Our survey found little difference in cost between limited and bumper-to-bumper coverage, which is more likely than powertrain plans to include reimbursement for towing, travel expenses, and a rental car. If you're going to buy, get the full protection.
Read the small print. Before signing, be sure you understand what is covered and where you can take your car for authorized service. Third-party warranties, in particular, may have notable restrictions on approved shops. Given how many dealerships have closed in recent years, the availability of participating repair shops is a notable concern.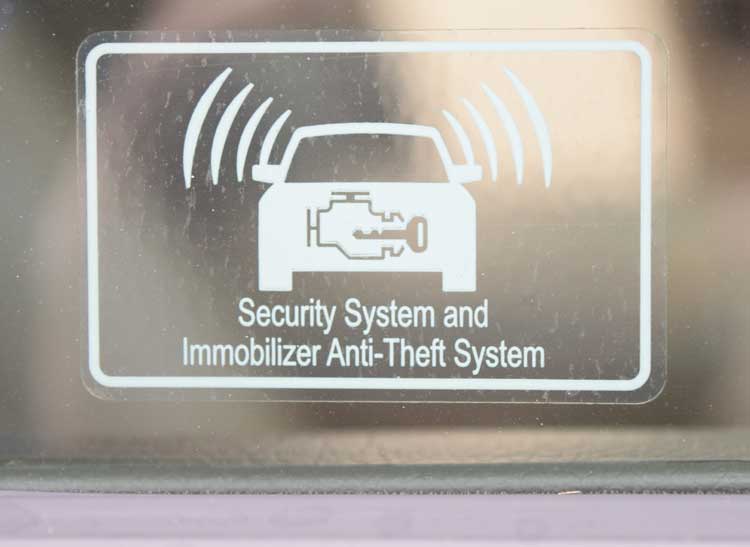 Insurance
Another pitch you might hear from the F&I representative is for insurance. Here are some of the policies he or she may offer:
GAP insurance. This is essential protection if you lease a new vehicle. It covers the difference between the payments made over the life of the lease and the remaining value of the vehicle if it is stolen or totaled in an accident. Many lease contracts already include GAP insurance and bundle the premium with your monthly payments. Others may charge you for it as part of the down payment due when you sign the lease. The cost can vary widely, so if it isn't part of your lease contract, shop around.
Credit life insurance. It guarantees that your survivors will be able to pay off the vehicle if you die before your car payments end. The cost may appear modest but if you already have life insurance, you're covered. Even if you don't, the odds are that your heirs will never need this protection anyway. Some dealers may tell customers with poor credit histories that credit life insurance is mandatory. It isn't.
Credit disability insurance. This is im­­­por­tant coverage for anyone whose dependents rely on his or her earnings to support a household. You may already have disability coverage through your employer; if not, you should be able to purchase it less expensively elsewhere.
Dealer Extras
Before they let you drive away, dealers may also try to get you to buy extra services that are usually overpriced. These include:
Rustproofing and undercoating. Don't bother. Today's vehicles are manufactured with good corrosion protection. In fact, Consumer Reports' Annual Auto Surveys show that rust problems have almost vanished in modern vehicles. Standard rust-through warranties for most domestic and imported vehicles run five years or more, and many will cover you for an unlimited number of miles during the warranty period.
Fabric protection. This is the most expensive Scotchgard your upholstery will ever see. Instead, spend a few bucks on a can of fabric protector and spray it on by yourself.
Paint sealant. The dealer may tell you that an application of this clear coating will protect your car's surface for years, but it's little more than vastly overpriced wax. Just buy a good pro­tect­ant from any auto-parts store and apply it yourself.
VIN etching. This is a service that etches the VIN into the vehicle's win­dows to deter theft. Some states require dealers to offer this service to customers, but none require you to buy it. It's not unusual to find a charge for VIN etching pre-printed on the purchase agreement, as if it's assumed you will pay for the service. We recommend that you refuse this charge, and if it's printed on the contract, put a line through the entry. Even if you decide you want VIN etching, you can have it done less expensively elsewhere, or even do it yourself with a kit that costs about $25 or less.
Security or anti-theft system. Your dealer may tell you that an alarm system or theft-recovery device will cut your insurance costs; it does. But the discount, which can range from 10 percent to 30 percent of your comprehensive insurance pre­mium, may not warrant an expensive dealer-installed system. Check the price of the system versus how much you'll save on your insurance discount.
You also might get a sales pitch for LoJack or a similar system that tracks and locates stolen vehicles and might help police get your car back before it's stripped and the parts are sold.
You'll spend far less buying an antitheft or vehicle-recovery system from an auto-security specialty shop than from a dealer­ship. But make sure that you install one that's authorized for your vehicle. If it isn't, you risk voiding your warranty.
Shopping links are provided by eBay Commerce Network and Amazon, which makes it easy to find the right product from a variety of online retailers. Clicking any of the links will take you to the retailer's website to shop for this product. Please note that Consumer Reports collects fees from both eBay Commerce Network and Amazon for referring users. We use 100% of these fees to fund our testing programs.