When you shop through retailer links on our site, we may earn affiliate commissions. 100% of the fees we collect are used to support our nonprofit mission.
Learn more.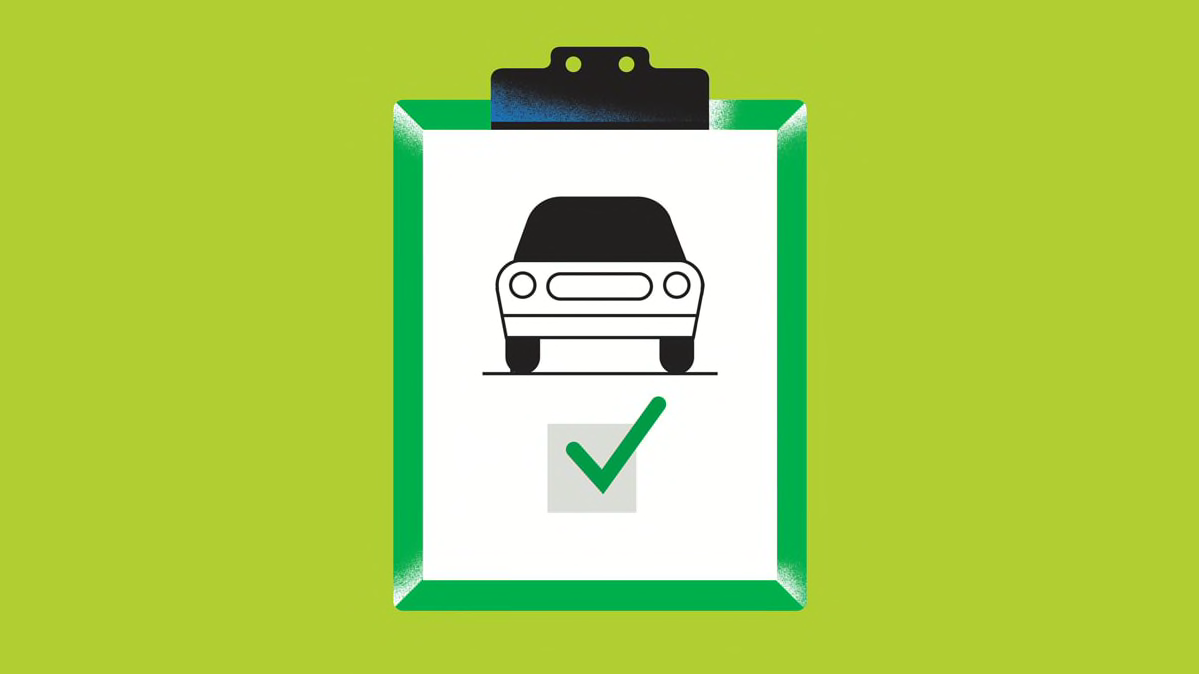 Illustration: Giacomo Bagnara
Will the Car and My Phone Get Along?
Connect your car with both a cable and Bluetooth, then see how easy it is to make calls and play your music. (Don't forget to delete your profile when you're done.) Most new cars have Android Auto and Apple CarPlay, so ask for a demo. If you like how they display your phone's maps on the screen, you can save money and skip optional built-in navigation.
Does It Have Important Safety Features?
Check the window sticker to see if it has the three features that CR thinks ought to be standard: automatic emergency braking (AEB) with pedestrian detection, forward collision warning (FCW), and blind spot warning (BSW). Then spend time with the car's on-screen menus to see if they let you customize these features. For example, can you turn off lane keeping assistance (LKA) easily without turning off BSW?
Is It Comfortable?
Explore all the adjustments for seats, the steering wheel, and side-view mirrors. Make note of headroom as well as visibility out the back window. Can you adjust the seat belt height so it's not annoying? Are the seat cushions too soft or too firm? You should have the ability to make the interior fit you like a glove.
Will It Fit All My Stuff?
Bring along items you frequently carry with you: the dog crate, sports equipment, the fold-up stroller, summer camping gear. And didn't your daughter say she wanted to learn to play the tuba? Investigate whether the seats fold down flat for easy loading. Inspect the glove box and center console; some cars lack a space for a purse.
Will It Fit All My People?
Bring everyone who will use or spend lots of time in the car—including kids and grandparents—to make sure the space works well for them. If you'll have little kids, teens, or elders as passengers, pay special attention to the rear seats. Are they easy to get in and out of? How is the headroom? Is there sufficient legroom?
Will the Controls Drive Me Crazy?
Try the tasks you do every day—changing radio stations, adjusting the heat, entering a destination into the navigation system. Are they straightforward or are they hidden deep within convoluted on-screen menus, which will be distracting as you drive? Can you perform common functions using the controls on the steering wheel?