How to Preserve Family Photos, Videos, and Memories for Future Generations
In honor of Black History Month, we asked African American museum experts and family historians for their best advice and tips Our most prized possessions often don't have much resale value. They're simple things, like an old family photo, a letter, or even a story passed down at the dinner table. But, if not properly preserved, they can be easily lost forever.
"Fortunately, and unfortunately, trauma has helped to preserve my family's photos," says Jewell Singletary, a wellness coach who made a short documentary tracing her lineage from rural Georgia back to her great-great-great maternal grandmother's original ethnic group in Cameroon, Africa.
Singletary's aunts and older cousins had been reluctant to share records because many of the memories involve people who died untimely and tragic deaths, and they didn't want to trigger grief for other family members. That meant keeping family photos, videos, and documents tucked away, where they were rarely handled. 
But during the pandemic, "everyone started realizing how precious these memories are and, if they don't pass them down, we will lose them," Singletary says. "I started asking questions during our monthly family Zoom calls and it opened Pandora's box."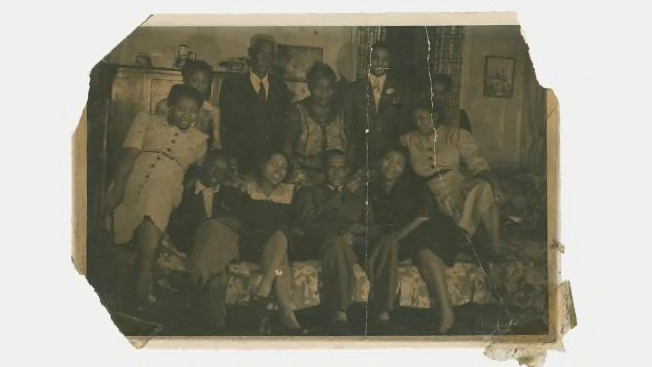 Those conversations led to one of Singletary's most cherished and oldest finds, a photo from the 1940s that had been locked away for decades. It shows four generations of family members at their home in Harlem, including her great-great-great-grandfather, William Drake, who was born in 1865, the year the Civil War ended. "So it's super special that we have a picture of him," Singletary says. "I used nitrile gloves when handling the photo. It is very delicate and the photo paper is thinning."
You never know what you'll find when you start talking to family members about their stories or digging through boxes of photos, documents, and ephemera that have been collecting dust. But once you do, it's important to think about how to preserve and share what you uncover.
1. Be Prepared Emotionally
When you dig through decades' worth of documents, it can "stretch you mentally, emotionally, and physically," Singletary says. "Be patient with yourself and others through the process."
You might set out to celebrate the best parts of your family's past, experts say, but come across items that remind you of difficult times or great losses. Acknowledging that possibility will prepare you for what might be an emotional journey. 
2. Interview the Oldest Person in Your Family
Many family stories haven't yet been captured on paper, film, or other media; they live in the heads of relatives. If you're fortunate to have grandparents or other elders you can interview, now's the time to reach out.
Williams learned from her grandfather that his grandfather had served in the Civil War, and after doing some research, she was surprised to find her great-great grandfather's name etched on the African American Civil War Memorial a few blocks from her D.C. home. "My grandfather passed when he was 102," she says, "And that's one of the best conversations we ever had."
StoryCorps, a nonprofit organization that helps people preserve their stories through interviews, offers lists of questions to ask. For example: "What are the most important lessons you've learned in life?" and "Do you remember any of the stories your favorite relatives used to tell you?" If you'd like to record the conversation for posterity, you can use the StoryCorps mobile app or video conferencing tool. Both provide the option of uploading the audio to the Library of Congress if you and your interview partner wish. 
3. Use Local Libraries, Preservation Societies, and Other Community Resources
Try to follow up oral tradition with research that expands the story. Over a casual lunch with her grandmother, author and genealogist Bernice Bennett learned that her great-great-grandfather owned 160 acres of land in Louisiana after the Civil War—a surprise given that he had formerly been enslaved. That led Bennett down a 15-year journey to gather documentation to verify what she had uncovered and learn more about her family.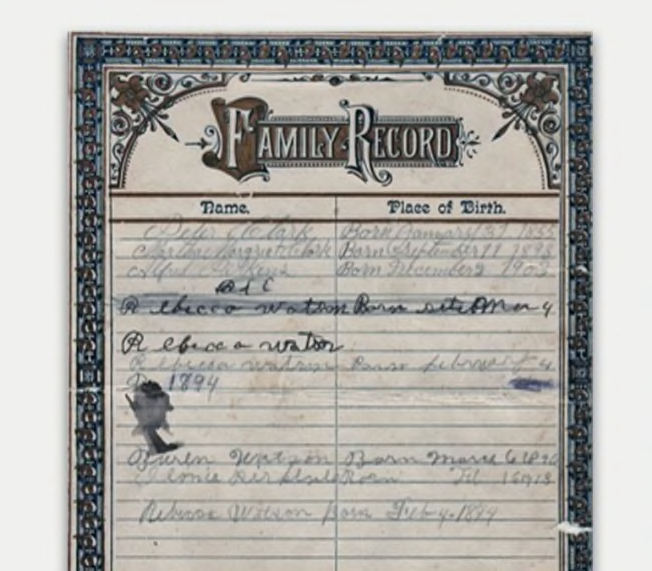 If you're delving into your family's history, "follow every lead and study the community," Bennett says. She went to county courthouses, reviewed U.S. Census records, studied Land Entry Papers from the National Archives in D.C., and searched through old newspapers. While doing so, she met relatives she didn't know existed and helped capture more of her family's stories.
Curating and Restoring Family Artifacts
What do you do with all the material you've gathered? Curate the collection like a museum archivist would.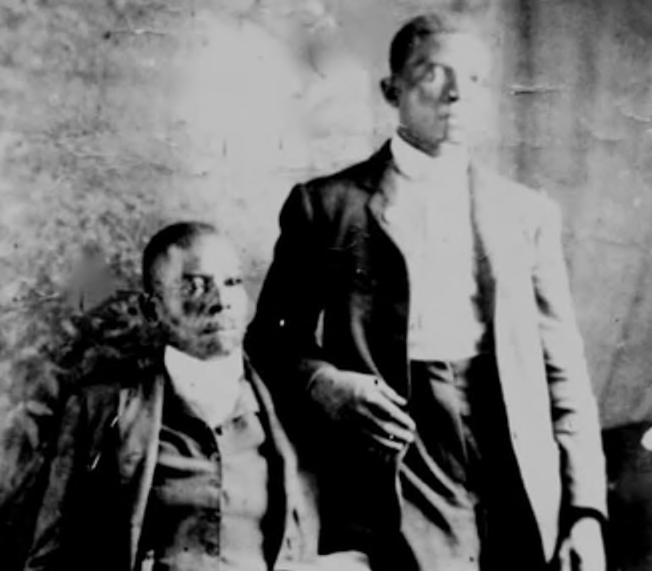 "I would encourage people to take the time to identify what's valuable in their possession," says Cogdell Moore, "because everything doesn't have the same intrinsic value." Think about items you have by asking, "Is this something I want to pass down for future generations?"
This doesn't mean that you should toss everything that doesn't fit that description. But prioritize preserving the things that will have lasting emotional and historical resonance.
Professional photographer and teacher Don Orkoskey has extensively researched his own family history. He suggests identifying the names of people in the photos, and if possible, recording more information, too. "What were they doing here in this photo? Was it a birthday, a wedding, etc.? Get the story because that brings the photo to life." 
Good labeling also helps future generations. "You never know," Orkoskey says. "You might have that photo from Frank's wedding and by knowing the names of the people in the photo, some far-off relative 80 years from now might recognize the name of a great-aunt who attended the wedding and appears in no other family photos."
If pieces of the puzzle are missing, recruit other family members to help get the information you need. 
You can retouch or restore old photos in software like Adobe Photoshop, says Consumer Reports' social media program manager David Morgan. After his father died in 2017, Morgan took to scanning old photos of his parents "as a process of mourning and remembrance." In Photoshop, he removed some of the wear marks and boosted the colors.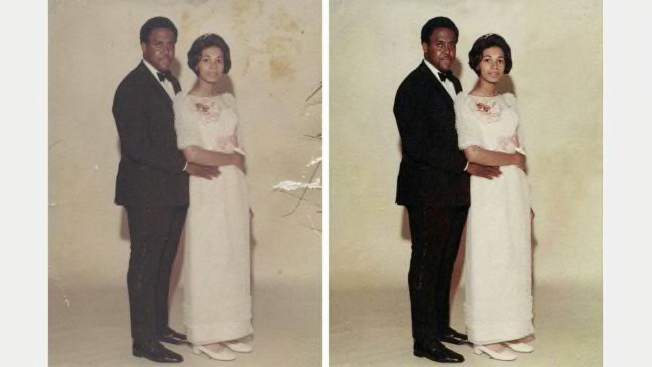 "I really wish everyone would preserve their family's history," Orkoskey says, "because we all end up being stories in the end, and each one of those stories is worth so much to so many people who haven't even been born yet." Although we might not be able to make anything persist forever, many photos, documents, and other items have lasted for centuries. Here are a few tips to put the odds in your favor.
7. Use Archival Quality Materials
When storing old photos and documents make sure you house them in museum quality or archival acid-free folders and boxes. 
The Library of Congress offers instructions on the safe care, handling, and storage of books, paper, photographs, scrapbooks and albums, newspapers, comic books, motion picture film, records, magnetic tape, optical discs, and other items.
According to the NMAAHC, here are five key things to keep in mind:
Avoid bright or direct light.

Maintain a consistent temperature, one the average person would feel comfortable in year-round.

Keep objects clean, but clean them with care. Remove dust with a soft, lint-free cloth and avoid harsh commercial cleansers or solvents.

Guard against insects and pests.

Avoid excess moisture. Don't store items in the basement or anywhere else where humidity and mold are common.
Many museums, historical societies, libraries, and even churches have programs that allow you to bring in items for advice on the best way to preserve them. Call around to see what's available.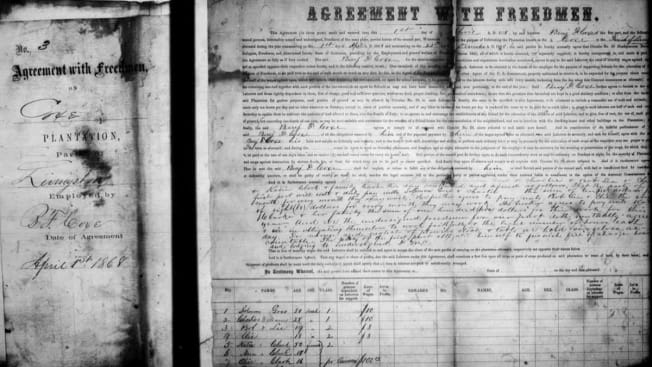 All of the experts we interviewed emphasize the importance of digitizing your photos, film, audio recordings, and documents—and saving the originals. To digitize printed material, you can use a dedicated scanner, an all-in-one printer, or even a smartphone.
Because hardware can become obsolete (anyone remember the Zip disk or Betamax?) and physical media can degrade over time, it's also critical to save digital copies to the most current formats and storage media. For example, if you have files on CDs, transfer them to your computer, an external hard drive, or the cloud, since CD players are growing less common. 
Always start with the source material, Orkoskey says. "If you've got an 8mm film reel that was converted to VHS then transferred to a DVD, don't just copy the contents of the DVD. Find a service that can take that 8mm and import it digitally and possibly even enhance it."
If you don't have a backup system in place yet, now is the time to set one up. Ideally, you'd store copies of your files in three places. Think computer, an external hard drive, and a cloud service, for example. That protects you if your computer dies or gets stolen, as well as if a natural disaster hits home.
Since hard drives have a limited lifespan, it's a good idea to check your drive's health once in a while, say, when you change the clocks for daylight savings time or if your computer is starting to feel sluggish. Some hard drive manufacturers provide their own tools, but you can use your computer's built-in utilities, instead.
On Mac, open Disk Utility > First Aid > Verify Disk.
On Windows, type "cmd" into the search bar to open Command Prompt. Then enter "wmic diskdrive get status" (without the quotes).