7 Costly Misconceptions About Car Loans
Here's how to protect yourself from taking out a car loan you can't afford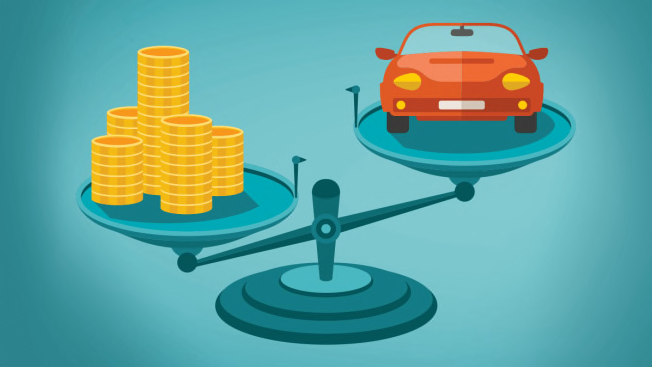 Planning to buy a car? Be careful about applying for a car loan.
About 45 percent of new cars and a little more than half of used cars purchased in the second quarter of 2018 were financed with loans, according to the latest data available from credit-reporting agency Experian. Those loans averaged nearly $31,000 for new cars and almost $20,000 for used cars.
But many consumers are having a hard time making their loan repayments. At the end of 2018, more than 7 million Americans were behind in their car loan payments by 90 days or more, according to a recent report from the Federal Reserve Bank of New York. That's the highest level ever and about 1 million more than in 2010, when delinquency rates were at their worst.
Even though lenders have been focusing more on making loans to creditworthy borrowers, many loans were also made to "subprime" borrowers. There were also defaults from borrowers who were younger than 30, had low credit scores, and possibly had other debts, such as student loans.
"Just because the lender says you qualify for a car loan doesn't mean you should go for it," says Jack Gillis, executive director of public affairs for the Consumer Federation of America. "It's up to you to make sure you understand the terms and your ability to pay back the loan."
To make sure you understand your ability to pay back a car loan, don't fall for these common misconceptions.
Put down as little as possible, so there will be more money available for other expenses. Not a good idea. The less you put down in the form of cash, a trade-in, or both, the more you'll add to the loan, leaving you paying higher finance charges, Gillis says.
In addition to that, a low down payment also could mean that you'll end up owing more on your loan than the car is worth (because new cars depreciate quickly after being purchased). This situation, known as being "upside down," can be a big problem if you need to dispose of the car, perhaps because you can no longer afford the payments. It's also a concern if the vehicle is stolen or totaled, because your car-insurance company will probably pay you only what the vehicle is worth, not the additional amount you still owe on the loan. McClary recommends putting down at least 20 percent of the cost.
Refinancing your car loan isn't worthwhile. Sometimes refinancing can save you hundreds or even thousands of dollars. Even with interest rates being low in recent years, you still may be paying a relatively high rate if, say, your credit score was low when you took out the loan. Refinancing an auto loan is also much easier than refinancing a mortgage, and you won't incur fees.
One important piece of advice: Avoid the temptation to extend the loan term beyond that of your original loan, says Greg McBride, chief financial analyst for Bankrate, a rate comparison site. While a longer loan can further cut your monthly payment, the additional interest can offset some or all of the savings.
The dealer says that if you trade in your car for a new one, he'll pay off your existing loan. That might sound like a great idea, but unless your trade-in is worth more than the amount you owe on your existing loan, the dealer will simply add the outstanding balance to the loan for the new vehicle, essentially leaving you paying off two loans, McClary says.
When your loan is paid off, it will be the perfect time to buy a new car. It's just the opposite, Gillis says. "Now it's time to enjoy your vehicle without payments," he says. You'll no longer have the hassle of paying a monthly loan payment, and you'll save money by holding on to a car that's not losing its value as quickly as if it were new.