How America's Loophole-Ridden Auto Lending Laws Harm Consumers
Some states allow borrowers to be charged exorbitant interest rates, a Consumer Reports investigation finds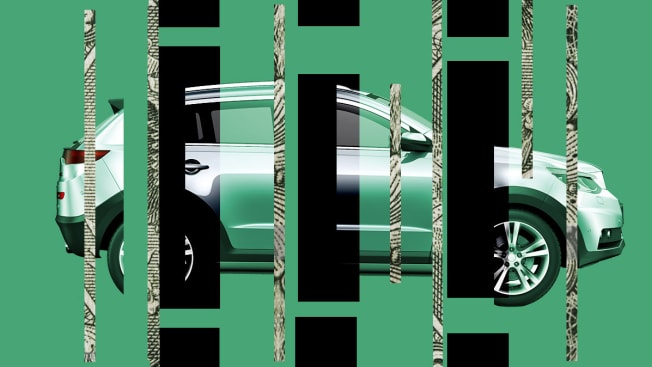 When Murino Frampton bought a used 2006 Jaguar S-Type sedan in the winter of 2019, he put $2,000 down and took out a $3,350 car loan from the Las Vegas dealer to finance the rest. The annual percentage rate (APR) on the loan was 75 percent. 
In many states, including Nevada, charging an APR that high for a car loan is technically illegal. And yet Frampton's loan paperwork from the dealer, Auto Credit Center, plainly displays the 75 percent APR, according to a copy reviewed by Consumer Reports. 
Frampton, 55, says he needed a car to get to doctor's appointments, having struggled for years using the Las Vegas limited bus system. He received about $1,000 per month from Social Security for disability payments, and thought he could make the $300 monthly payments work. The lender explained they needed to charge the sky-high APR because Frampton had a low credit score, he says.
We need comprehensive laws that address all the ways dealers and lenders can take advantage of people.
R.J. Cross
The American Financial Services Association, a trade association for the consumer credit industry, takes the position that more uniform and strictly enforced rate caps would harm low-credit consumers by limiting competition in the marketplace. 
But other auto loan experts and consumer advocates disagree, saying the fragmented regulatory landscape makes it easy for lenders to skirt lending laws. "We need comprehensive laws that address all the ways dealers and lenders can take advantage of people and provide meaningful protections for buyers," says R.J. Cross, tax and budget advocate for the U.S. Public Interest Research Group, a consumer advocacy and political organization that has researched auto lending.
The system creates an "auto lending cycle of poverty," says Robert Murphy, a Florida attorney who often represents consumers in auto loan cases. "You've got folks who can never get out."
A Patchwork of Confusing Laws
To understand the lending landscape, CR spoke with regulators in all 50 states and the District of Columbia to assess what the relevant interest rate limits on auto loans were in each jurisdiction. 
What we found: Lending rules were all over the map.
Florida, for example, has an 18 percent interest rate cap on consumer loans greater than $4,000 and up to $25,000. But if an auto dealer arranges financing, as opposed to a bank or credit union, rates are determined using a complicated formula based in part on the vehicle's age and whether it is new or used, effectively allowing APRs to rise well above 18 percent. 
In South Carolina, which also has an 18 percent limit, the law permits lenders and dealers to, in effect, charge whatever they want as long as they notify the state in advance just how high they may go. As of mid-July 2021, dozens of dealers had told state regulators that they may assess 100 percent APRs or more, records show. Four of those have said they may charge interest rates of 300 percent or more.
Hawaii offers a similar exemption to its cap, while other states have rate caps based on sliding scales, allowing buyers of older used vehicles to be charged higher interest. 
Without strong interest rate caps, borrowers will be saddled with high-cost loans that set them up for delinquency, default, and repossession.
Chuck Bell
Some states have sky-high legal caps. In New Mexico, for instance, a borrower can legally be charged up to 175 percent APR, and there is no cap if the loan amount is greater than $5,000. Oregon has a 36 percent limit for loans from banks, but financing arranged through car dealerships is exempt from the state's usury law. 
Limits may apply to the interest rate, which covers only part of the total cost of taking out a loan, while others cap the APR, the number more familiar to consumers.
And seven states—Arizona, Delaware, Idaho, Missouri, New Hampshire, Utah, and Wisconsin, where together about 7 percent of the U.S. population live—have no auto loan interest rate limits on the books at all.
In fact, because auto lending laws vary so much, at least 875,000 borrowers across the country over the past decade have received APRs on auto loans that would appear to be usurious if they'd lived in states with more protective limits, according to a CR analysis of lending data publicly available through the Securities and Exchange Commission. 
And the real number is almost certainly higher. CR's analysis was limited to companies that bundle and sell loans to investors as bonds, just a piece of the entire auto loan market.
"A car is one of the most expensive assets most consumers will ever own, second only to a house," says Chuck Bell, a financial policy advocate at Consumer Reports. "The fact that states permit such egregiously high interest rates for auto loans, in the name of helping people with low credit scores, is completely ridiculous. Without strong interest rate caps, borrowers will be saddled with high-cost loans that set them up for delinquency, default, and repossession."
The complicated patchwork of laws can even harm consumers who live in states with strong lending caps. 
Take Arkansas. In 2010, voters there approved a constitutional amendment codifying a 17 percent cap on consumer loans, one of the most stringent in the nation.
And yet, in 2013, when Arkansas resident Dexter Brunson purchased a used Dodge Charger from a local dealer, making a $2,900 down payment and financing the remaining $20,000 with a loan arranged through a dealer, his interest rate was 20.6 percent, almost four points higher than the state's limit, according to loan documents included in a lawsuit he later filed. 
Brunson challenged the legality of the rate in a lawsuit filed in 2017, arguing that the loan, from Texas-based Santander Consumer USA, was usurious under Arkansas' standard. Santander countered that because it performs its underwriting tasks from its location in Texas, it's allowed to apply the more lenient rate cap in force in that state. 
The judge in Brunson's case agreed with Santander and dismissed the lawsuit. 
Brunson's situation isn't unusual, CR found. In recent years, almost 800 consumers in Arkansas have received auto loans with APRs exceeding the constitutional limit, according to an earlier CR analysis of SEC loan data. 
Stephanie Sharp, a spokesperson for the Arkansas attorney general, says the state's hands are tied. 
What is the purpose of a usury cap if you can get around it?
Randall Pulliam
That's because the Arkansas Supreme Court has upheld that lenders can set interest rates for state residents based on the usury cap of where the companies are headquartered. That's true, she says, "even if the interest rate for the contract is higher than allowed under Arkansas law."
Brunson's attorney says the situation illustrates how easily lenders can exploit legal loopholes. 
"What is the purpose of a usury cap if you can get around it?" says Randall Pulliam, Brunson's attorney in the lawsuit. 
Santander declined to comment specifically on the lawsuit, but a spokesperson said in a statement that it's a "responsible lender operating in a highly regulated environment" and that it has "rigorous risk, compliance, and controls around lending and loan servicing." (Brunson couldn't be reached.) 
Legal exceptions exist elsewhere, like the one in South Carolina that allows lenders to exceed the state's 18 percent usury cap—so long as they provide a written heads-up to regulators.
Records obtained by CR through the Freedom of Information Act indicate that South Carolina residents have received APRs on car loans well above the 18 percent cap.
For example, in May 2012, Amy Mack, then 23 and a mother of two, went to Ark Auto Sales in the city of Charleston and bought a 1995 Ford Grand Marquis, according to a lawsuit she later filed. She put $1,000 down and received an almost $3,000 loan to cover the remaining cost.
Her APR? Forty-nine percent. 
Worse, the Grand Marquis allegedly broke down the same day she drove it off the lot. 
"The whole concept to me is egregious," Erika Harrison, Mack's attorney, says of South Carolina's interest rate loophole. "It's like dealing with a payday lender."
Ark Auto didn't respond to a request for comment. Mack could not be reached. The case was voluntarily dismissed.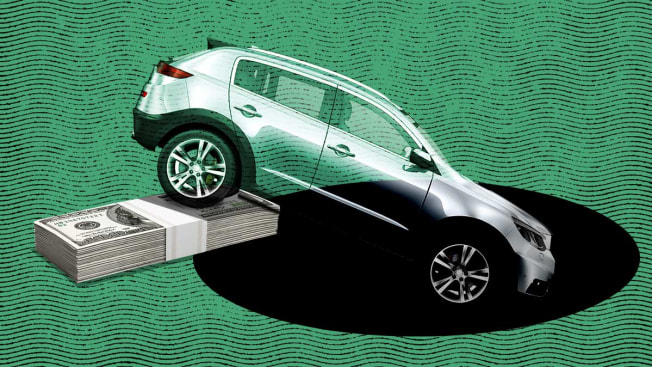 Charge Whatever They Want
There used to be tougher lending restrictions in the U.S. But those started to loosen in the 1970s and 1980s when high inflation drove up interest rates and financial institutions complained that caps made lending unprofitable. 
State legislatures around the U.S. started to ease interest rate caps on consumer loans. Case in point: Michigan's usury cap for auto loans in the 1990s was 16.5 percent. Today, it's 25 percent.
The American Financial Services Association, the lenders' industry group, says it's sometimes necessary to charge that much interest to extend credit to high-risk customers. 
But some experts and consumer advocates say that powerful car lender lobbyists have prevented regulators from instituting more protective rate caps. 
They "are effective in getting sweetheart legislation—such as the usury carve-out for auto loans," says Ian Ayres, a lawyer and economist who teaches at Yale Law School and has studied auto lending.
Perhaps no state better illustrates the confusing auto lending landscape that resulted in the U.S. than Florida. 
The state's competing laws on auto loans—with one prohibiting interest over 18 percent on loans between $4,000 and $25,000, and the other allowing dealers who make loans to, in some cases, charge much higher APRs—was the subject of legal case heard in 2018.
The lawsuit focused on a loan made years before to Florida resident Adrianne Nolden, whom records show bought a 2004 Pontiac Grand Prix with an interest rate in excess of 27 percent. Nolden sued the dealer, alleging the financing she received violated the state usury limit of 18 percent on consumer loans of the size she borrowed. 
Judges who heard her case disagreed. They ruled that her financing was not a "loan" as defined under the Florida law prescribing the 18 percent cap and that the other law, specific to lending arranged through a dealer and allowing a higher rate, applied. (Nolden couldn't be reached, and her attorney didn't respond to a request for comment. An attorney for the dealer said the judges ruled correctly, distinguishing Nolden's transaction from a traditional consumer loan.) 
A state appellate panel, in a 2018 ruling, noted the conflicting nature of Florida's laws, underscoring the complications it raises for consumers. 
"Here, the two statutes embrace the same subject (allowable interest rates), and produce contradictory results," the judges wrote, saying that what is "usurious" according to one statute is permissible under the other. 
Advocates say state auto loan usury laws could be streamlined and made easier to grasp for consumers. 
The laws provide "some upper limit on the extent of this abusive rate-setting and provide consumers redress when creditors violate those limits," says John Van Alst, an attorney and expert on auto lending at the National Consumer Law Center, a consumer advocacy nonprofit. 
But Van Alst says those laws could be improved by implementing "lower caps on interest rates, more straightforward and inclusive ways of calculating the cost of credit, or requiring creditors to assess a buyer's ability to pay." 
These are people who can afford to pay the least interest, and they're paying the most. It's really, really expensive to be poor.
Robert Divis
When Caldwell's attorneys recalculated the APR to include the fee, it jumped from 28 percent to 71.8 percent. (The attorney representing Caldwell didn't respond to a request for comment. Nickolas Chilivis, an attorney representing the dealer, declined to comment, citing confidentiality agreements with his client.)
"These are people who can afford to pay the least interest, and they're paying the most," says Robert Divis, an attorney based in Georgia attorney who wasn't involved in the Caldwell lawsuit but represents low-income clients in auto loan cases. "And that's kind of how it is. It's really, really expensive to be poor."
Regulators elsewhere have had some success in clamping down on the practice of miscalculating APRs.
Massachusetts state attorney general Maura Healey has secured settlements with multiple auto lenders, alleging that they violated the state's usury law by failing to include the cost of ancillary products in the APR. (Those companies neither admitted nor denied wrongdoing.) 
In Illinois, lawmakers passed a law earlier this year that implemented a 36 percent APR limit on all loans, including for cars, requiring lenders to include those types of add-ons in the calculation of the rate, a first in the country. Local auto dealers were outraged, saying the rule contradicts long-standing practices regarding how loans are priced.
While industry groups couldn't say how many loans might violate the new rule, the state's automobile dealers association told CR that "it doesn't take much to get over 36 percent" when those fees are roped into the APR.
Murphy, the Florida attorney who works on auto loan cases, has filed legal actions against lenders over allegations that they hid finance charges and understated APRs. In some instances, when computed to include the fees, he found APRs can jump to anywhere from 65 to more than 100 percent. 
"It's concealed usury," he says.
Consumer advocates were encouraged by the new Illinois law and say that states elsewhere should consider adopting similar measures. 
A federal limit set by Congress could also benefit consumers, says Van Alst at the National Consumer Law Center, as long as it doesn't preclude states from setting stricter caps. 
While most consumers finance cars by arranging it through a dealership, experts and advocates recommend shopping around for a car loan and trying, if you can, to obtain one through a bank or credit union. 
If you use a dealership for a loan, consider negotiating the terms of the financing offer you receive, not just the price of the car itself. And be prepared to shop around for the best interest rate. (Read more about how to shop for a car loan.)
"There's a huge policy opportunity here for state legislators and regulators to investigate and close the gaps in auto finance laws, to protect borrowers and promote safe financing for car ownership," CRs Bell says. "But in the meantime, consumers need to be laser-focused on getting the absolutely best and lowest interest rates they can."
Bell stresses the benefits of obtaining a loan first from a bank or credit union.
"You need to know that you are getting a fair interest rate and a total loan cost, including add-ons, that you can truly afford," he says.